The current Anglican bishop of Newcastle, Greg Thompson, has told the Royal Commission into Child Sexual Abuse that he was sexually assaulted by priest Eric Baker during the 1970s.
Thompson was 19 at the time, and was told that he would be made a priest if he agreed to a sexual relationship with Baker.
Thompson broke down during his testimony when he detailed other instances of sexual abuse that occurred throughout his childhood.
Salesian College to host public apology for child abuse
Salesian College in Sunbury is set to host a public apology for decades of child abuse that occurred at the institution between the 1970s and 1990s, and led to the imprisonment of past priests.
The apology with be held for victims and their families in the gardens of Rupertswood Mansion on December 8.
Father Greg Chambers will present the ceremony, which will include a plaque to be placed on a 'sorry stone'.
Defrocked Anglican dean admits failure to act on child sex abuse
Defrocked Anglican dean Graeme Lawrence has admitted he failed to act when he suspected a priest in his charge was sexually abusing a teenage boy.
The explosive admission came during questioning at the Royal Commission into Child Sex Abuse, during which Lawrence denied that he was the leader of an infamous paedophile ring that operated in the Newcastle and Cessnock areas.
Lawrence was the Anglican dean of Newcastle from 1984 until 2008.
Catholic Church doubles compensation cap
The Catholic Church has raised the Melbourne Response's compensation cap from $75,000 to $150,000. That means sexual abuse survivors will now be able to access compensation payments equal to the maximum payment set out under the federal government's proposed national redress scheme.
The new cap can be used to top up past payments made to abuse survivors if it is deemed that they would have received a higher payment had the new system been in force at the time of their original claim.
The $15 million the archdiocese has already paid to abuse survivors is expected to blow out to more than $30 million. The Melbourne Response was set up in 1996 by then Melbourne archbishop Cardinal George Pell.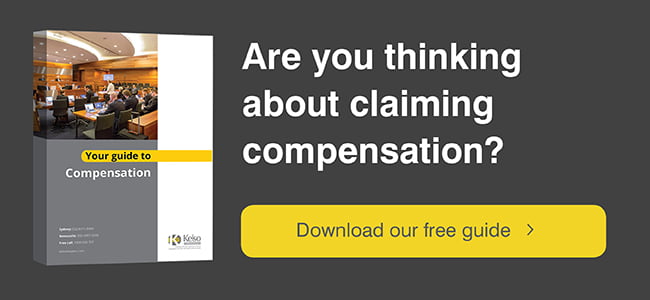 Image source: StockSnap