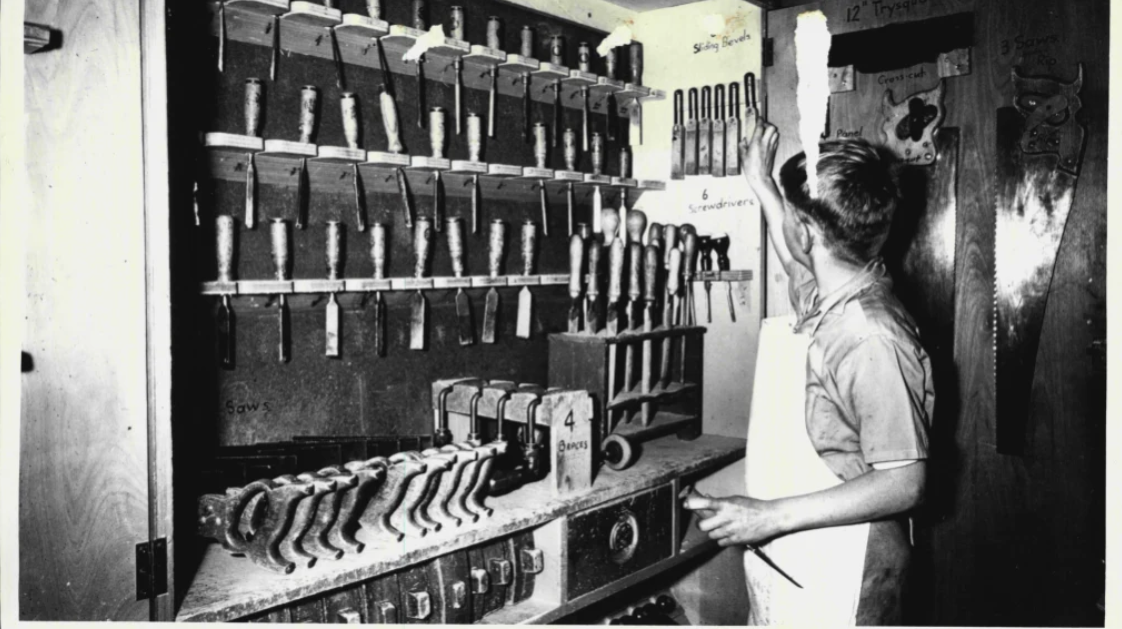 Australia has a long and horrific history of institutional child abuse.
Children were abused in 4,000 institutions throughout the country. Tens of thousands of children experienced emotional, physical or sexual abuse at the hands of someone in power like welfare officers, teachers, foster parents, nuns and clergy.
These children were young, vulnerable and often unable to get away.
Many were threatened into remaining quiet about the abuse. Naturally, a predator wants their victim to remain silent… but the time for silence is over.
New South Wales was one of the worst states in Australia for institutional child abuse. There were several schools and Children's Homes throughout New South Wales with a dark, horrendous history of child abuse.
At Kelso Lawyers, we call these locations "houses of horror" and the terrible things that happened there cannot be ignored. Learn more about the worst Children's Homes in New South Wales below.
Parramatta Girls Training School & Hay Institute
Image: Daily Telegraph
Due to a court order, we are unable at this stage to share information about Parramatta Girls Training School. Kelso Lawyers have acted for 162 women who were housed at PGTS and Hay until its closure in 1974.
Daruk Boys' Home
Image: Sydney Morning Herald
Boys who were sent to Daruk Boys Home at Windsor experienced unimaginable abuse at the hands of their carers.
The school was home to wards of the State and juvenile offenders. Between 1960 and 1991, hundreds of boys passed through the school – though not without permanent physical and emotional scars. Boys who were neglected by their parents were housed in the same place as violent offenders.
The boys were intimidated, bashed, mutilated and raped on a regular basis by staff and fellow residents.
Gordon Myers became a resident in 1978 at the age of 13-years-old. He claims he was raped and bashed repeatedly over his five years at Daruk. He also said one of the male staff "didn't like little boys with foreskins" and performed a 'backyard' circumcision on him and multiple other children.
"He cut my penis off. I had just turned 13. He took me into the clinic and said 'we have permission to circumcise you'," Gordon told the Royal Commission.
"He knocked me out with a needle and I woke up in the middle of it… I screamed in pain."
Gordon was sent to Windsor Hospital where a surgeon "sewed (his) penis back on". The hospital proceeded to cover up the botched incident – but a representative from the Hawkesbury District Health Service said no records existed of the procedure because they had likely been destroyed.
Guy Armstrong also experienced intense abuse at Daruk Boys School. According to Guy, 60 boys would share one dormitory and if anyone misbehaved, they were put in solitary confinement.
The concrete cell was called the "dog box" and boys would be trapped inside for more than 24-hours. The sunken floor was covered in water and the boys were forced to scrub the floors until they were released.
The Royal Commission spoke with multiple survivors of Daruk Boys Home in private sessions. The investigation prompted the New South Wales government to privately apologise to the survivors of abuse for suffering caused by staff members at the institution.
Tamworth Institution for Boys
Image: ABC
The Institution for Boys in Tamworth was established in 1947 to punish boys aged 15 to 18 who absconded from other boys' homes.
Once a colonial prison where violent criminals were flogged and hanged, previous residents have said the home "could turn someone into a killer" – which it did.
The Institution for Boys created some of Australia's worst underworld criminals and killers including Arthur Stanley 'Neddy' Smith, George Freeman, Kevin Crump, James Finch, Archibald McCafferty and Billy Munday.
Residents have described Tamworth as a "concentration camp", "Alcatraz" and comparable to "a prisoner of war camp during WWII".
The boys were not allowed to talk to each other, let alone look at each other. They were made to sleep in brick cells which were freezing in winter and they had steel buckets for toilets.
The only light in their cell came from an iron-barred hole. There was no escape for the boys in Tamworth.
The boys also experienced horrendous abuse including but not limited to beatings, isolation and solitary confinement, food deprivation, manual labour and walking around with heavy boxes on their heads.
Other boys were also a threat to their safety. According to 75-year-old Bob McCluland who lived at the school in 1962, the school gave you the "killer instinct".
"Anyone crossed you, you'd just cut their throat," Bob said.
"You just had that attitude – kill or be killed. Everyone comes out of there the same, that's why there were so many bloody murders… just the way you were treated in there."
Neddy Smith – one of Sydney's most notorious underworld figures – described his experience at the Institution for Boys in his autobiography.
"Tamworth boys' home was a real concentration camp. They treated the young boys like animals, with daily bashings and starvation," Neddy said.
"I've been to the notorious Grafton Jail twice for a period of more than four years all tolled: I was systematically bashed daily, flogged into unconsciousness several times but, believe me, that was nothing compared with the treatment I got at Tamworth."
All up, the Institution for Boys in Tamworth was responsible for 35 confirmed murders.
Royleston Boys' Home
Image: Daily Telegraph
The Royleston Boys' Home on Glebe Point Road, Sydney, was built in the 1880s to house State wards and boys going through the Children's Court. They housed 30 – 50 boys at a time, making it over-crowded and uncomfortable – but the boys weren't allowed to talk to each other.
Geoff Myers was placed at Royleston Boys' Home in 1937 at the age of 14-months.
"We weren't allowed to talk to each other," Geoff said.
"The staff always said, 'Hey you!' or used terrible words."
According to Geoff, every day started with punishment for children who wet their beds. Boys who wet the bed had their urine-soaked sheets draped over their heads and they were forced to parade around the dormitory in front of the other boys. This was a common practice in Children's Homes for many years.
Their meals were often rotten. Geoff once vomited after eating weevil-ridden porridge and was forced to eat his own vomit as punishment.
Other punishments include flogging and being forced to scrub the bathroom tiles with toothbrushes. Alternatively, the boys would be locked in a small cupboard under the stairs without food, water or a toilet.
"I remember thinking 'why are we always in trouble?' You would either be flogged or put underneath the stairs for up to three days without food water or toiletries," Geoff said.
If the boys tried to escape, they were forced into unpaid manual labour as punishment. Previous resident Ron Arthur was sent to Casula to work on the land as punishment for trying to run away.
"Our first job was at 5am and it was constant work," Ron said.
"It was the same work every day, we had no time off, and it was a seven day a week job. I never had a day off. There was no payment at all, I never received one red cent."
Mittagong Training School for Boys
Image: NSW Government
Mittagong Training School for Boys was established in 1906 as an Industrial School and Probationary Training Home for boys aged eight to 17-years-old.
Boys were sent to Mittagong from the Children's Court. Most were "delinquent" boys who had been convicted of minor offences like truanting, uncontrollable behaviour, being neglected, wandering, breaching probation, stealing, and breaking and entering.
According to historical data, 81 boys were sent to Mittagong within six months of opening. The numbers continued to grow over the years – 35 boys in 1907 and 99 boys in 1908.
In 1912, Gosford Farm Home was opened and Mittagong was reserved for younger delinquent or "invalid" boys. Most stayed for a few months (four on average) up to the age of 13-years-old.
There were six cottages set aside on the property for the boys and they were separated by age and religion. Four cottages were for Protestants and two for Roman Catholics. Officers who practiced the same religion stayed with the boys to ensure they upheld their religious practices.
In 1934, there as a major investigation into widespread institutional abuse. The Superintendent of the Mittagong Farm Home admitted corporal punishment had been used on the boys, including "cuts on the buttocks".
The boys had their hair cut short and worked long hours on the farm, in the dairy and the orchard.
Gordon George was sent to live at Mittagong Training School in the 1950s. He told the Royal Commission about his horrendous experience at the school and the child labour forced upon them.
"We worked all day, or I did… 24/7 and at night there was… no reading material. If any comics rolled up they were confiscated… you were prevented from talking… everybody would sit around, no one would talk," Gordon said.
"A year can go by and only one thing you'd remember because that was the only thing that was different. Because you did exactly the same thing day-by-day."
Gordon also shared his experience with sexual abuse. The housemaster, Mr Brian Fryer, forced Gordon and another boy to stand in a locker room and rub their penises together.
To humiliate the boys, Fryer then told all the other boys what they'd done and removed their privileges for two weeks.
Berry Training Farm
Image: Find & Connect
Berry Training Farm was a "last resort" location for teenage wards of the state.
Established in 1934, Berry Training Farm was part of the Coolangatta Estate and accepted boys aged 14 to 18-years-old. The boys came from the Turner or Suttor Cottages, Brougham, Yarra Bay, Weroona or May Villa, and were forced to learn the dairy trade.
John Clarke lived at the Berry Training Farm for more than 12 months in the 1950s. When he was six years old, John's mother died and he was separated from his brother by the Child Welfare Department.
He didn't hear from his brother for another 32 years.
John bounced around various foster homes, carers and institutions until he landed in Berry Training Farm. He said the farm was where children who "mucked up" were sent to live and they were bullied, humiliated, harassed and bashed on a regular basis.
"It never happened to me [being bashed] but I know a number of the boys were," John said.
"I was about 11 or 12 at the time. There was no love or affection. There were probably about 100 odd kids here at the time. We all slept in a big dormitory, probably about 30 of us."
When the boys misbehaved or stole things from the kitchen, the whole farm was hauled out of bed in the middle of the night and forced to strip. Then, staff members made the boys make their bed repeatedly until the culprit came forward.
The boys would often try to run away from the farm by swimming across Broughton Creek nearby, however staff members would always be waiting for them on the other side.
"It was like we were criminals, but we weren't. In my case I just didn't have anybody else to look after me," John said.
In the 1950s, Berry Training Farm mostly housed wards of the State and children who were considered intellectually disabled.
The farm closed in 1977.
Now, the land is home to the Berry Sport and Recreation Centre.
St Vincent's – Westmead
Image: Flickr
St Vincent's Boys Home was one of the Royal Commission's most complained about institutions in New South Wales. The Home received 45 child sexual abuse claims – second only to St Pius X College in Adamstown.
The Home was established in 1891 by the St Vincent de Paul Society.
In 1898, it became a joint venture with the Marist Brothers. In the 1960s, St Vincent's was run solely by the Marist Brothers.
At the time, Westmead in Western Sydney was vast farming land and the home was designed to teach homeless boys and wards of the State the basics of farming. The boys could also learn a trade.
During World War II, St Vincents also served as a secondary school for local boys.
However, the home had some very dark secrets. Behind closed doors, the boys experienced brutal emotional, physical and sexual abuse.
Kelso Lawyers helped one of the boys take his case to the Marist Brothers. Rick* was deeply traumatised from his time at St Vincent's Boys Home and later suffered from educational difficulties, drug and alcohol abuse, and relationship problems.
Many of the other boys experienced the same.
Rick was left at St Vincent's at the age of 10 or 11. He was regularly beaten by the headmaster, Brother Laetus. A few years later, the sexual abuse started – he would often be called to the headmaster's office after swimming practice and Laetus would force Rick to strip, then insert his fingers into the teenager's anus.
Brother Jerome was also a frequent offender. He would touch Rick's genitals under a blanket while watching television. He'd visit Rick in the dormitories at night.
If Rick complained, he and the other boys were severely punished.
Kelso Lawyers organised a meeting between Rick and senior members of the Marist Brothers. Rick was able to tell the Marist Brothers about the horrific sexual abuse he experienced. He received an apology and a substantial settlement, providing Rick with financial and emotional stability.
North Coast Children's Home – Lismore
Image: ABC
The North Coast Children's Home in Lismore was established in 1919 as a "district home" for orphaned and neglected children.
There has been some debate around who ran the home. Many sources suggest the Anglican Diocese of Grafton were responsible for the school – which they have vehemently denied.
The school was established by the vicar of St Andrews' Anglican Church and the Church of England – however, some argue the home was run by a committee rather than a religious group.
Despite confusion about who ran the home, in 2007 the Bishop of Grafton issued apologies and financial support to former residents who suffered abuse at the home. Years later, the bishop resigned – the Royal Commission discovered he had improperly handled complaints of abuse without referring to the Anglican Church's professional standards protocols.
He had also failed to report claims to the police, admitted to turning victims away and/or denying them compensation, and ignored child sex abuse charges when appointing a priest to the Lismore Parish in 1968.
The priest later went on to abuse children at the North Coast Children's home in the 1970s.
During the Royal Commission, 40 former residents shared harrowing stories about their time at the home. The residents had no shoes, no clothes, and faced terrible punishments for minor things.
"I remember one time I must have sat at a table for about 10 hours as punishment because I wouldn't eat the food that they'd given me – because if you threw up they would make you eat the vomit," a victim known as CK said.
During the 1950s and 1960s, funding was limited for the home. Another resident spoke about the disgusting environment.
"It smelt terrible, like faeces, and there was vomit on the ground… It was horrific," he said.
Punishments were harsh. According to testimonies from seven former residents, the following weapons were used for punishment:
a pony whip or riding crop made of steel and covered in leather
a strap or an electrical cord
a cane or tree branch (a 'switch')
the leather belt and buckle from a priest's cassock
The children also faced sexual abuse on a regular basis. According to CK, one of the priests' favourite places to abuse children was the bell tower because it was quiet, out of the way, and no one would go inside.
Two claimants were forced to perform oral sex on adult men when they were five and six-years-old, respectively.
One of the priests would also sneak into the dormitories at night and fondle the girls, while others whispered their prayers.
CK told the commissioners about the ongoing horrors and trauma inflicted from living at the group home.
"The pain that we have, we will take to the grave. The ones who have suicided, they're possibly the lucky ones. We're the living dead that remain."
Gill Memorial & Bexley Salvation Army Homes
Image: Wikimedia Commons
When it comes to child sexual abuse, the Salvation Army has a lot to answer for.
The Bexley Boys Home in Sydney and the Gill Memorial Home in Goulburn were indeed houses of horror. The boys were frequently beaten, threatened, raped, sexually harassed, and even "rented out" (trafficked) to paedophiles for sexual abuse outside the school.
The conditions were terrible.
The Homes were in disrepair and residents were often left cold and hungry. Gill Memorial Home was known to be freezing in winter, but the officers would turn off the heaters.
Their lives were run by timetables. The boys were forced to undertake a range of manual labor activities including latrine duty or work at a dairy, piggery, market garden or metal workshop.
As a form of punishment, the boys were forced to sweep the playground with a toothbrush or peel half a sack of potatoes. Alternatively, the boys would be beaten and flogged with canes. At the time, state laws said corporal punishment could be used as a "last resort" but it was a common occurrence at Bexley and Gill.
These punishments were used to coerce boys into keeping their mouths shut about the sexual abuse they were experiencing.
One survivor told the commission he was once kicked unconscious when he refused to have sex with an officer – and awoke to find another officer raping him.
Others were threatened with beatings if they didn't perform oral sex.
Captain Lawrence Wilson (now deceased) was one of the most prolific offenders in The Salvation Army. He served at Bexley, Gill, Indooroopilly and Riverview.
Wilson used cruel and excessive physical punishment against the boys. He would also sexually abuse the boys and send them outside the school to be abused by other adults.
If the children protested, Wilson would cane them and shout, "these are good people I'm sending you to!"
The Royal Commission heard survivors suffered from a range of mental illnesses following their time at Bexley and Gill, including but not limited to multiple personality disorders, nightmares, depression, suicidal tendencies/attempts, panic attacks, nervous breakdowns, and being scared of dark enclosed rooms.
The damage here cannot be undone – but we're here to help achieve some restoration
The emotional and physical scars may never fully heal. The apologies and heartfelt words from the offending institutions will not return the innocence that was stolen in childhood. 
However, some restoration can be made.
The injustice can be addressed even after all these years.
At Kelso Lawyers, we've been working alongside victims of child abuse since 1986. We've assisted hundreds of survivors to find their voices and achieve compensation from large and powerful institutions. We have extensive experience in child abuse law and a passion to help those who have been wronged by institutions.
If you believe you have been abused by one of the schools or homes above, we're here to help.
Get in touch with the team from Kelso Lawyers. We're dedicated to helping you achieve justice against offending institutions in New South Wales.


Image: Sydney Morning Herald