Kelso Lawyers has helped hundreds of survivors of child sexual abuse receive an apology and compensation for their suffering.
Download our collection of client case studies to hear their stories by completing the form...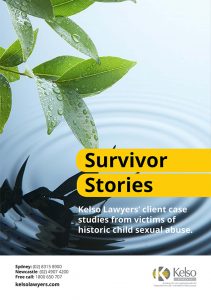 Jennifer Ingham
"I feel different now, in a good way. For the first time since I was 15 years old, I no longer have to look over my shoulder. I no longer have a secret. I no longer feel frightened to tell the truth. My friends are here to support me."
Brett's Story
Brett is a new man. He bought a caravan and set off on a trip around Australia … Brett is leading a carefree life with the sun in his face, the wind in his hair, and no more dark thoughts to worry him.
Tom's Story
Although his wounds are far from healed, Tom now feels the Christian Brothers have taken responsibility for the crimes committed against him. He is closer to freedom from the guilt and shame he has carried for almost half a century.