The Uniting Church in Australia has apologised to victims of child sexual abuse, whilst Jehovah's Witness elders have defended their practices of shunning victims.
The Uniting Church apologised to victims and outlined steps the institution will take in an attempt to make sure there are no more cases of abuse in the future.
Jehovah's Witnesses have defended their current rule stipulating all victims of abuse must have a witness to substantiate their claims- if their abuser doesn't confess. Their so-called "laws" also require victims who choose to leave the congregation to be shunned by all other members.
These "rules" are the result of the congregation following their scriptural disfellowshipping disassociation doctrine.
A victim of abuse by Jehovah's Witness stated, 'In our experience, they are the worst of all those who have been to the royal commission'
The ability of a repentant abuser to remain within the congregation is yet another practice of significant concern to the Commissioners.
Brian Hassett is a former Catholic priest. He was investigated for inappropriately touching children.
After leaving the clergy, the ex-priest was moved by the Catholic Church to a home for retired clergy. The home is located on the grounds of two primary schools.
Parents were not told of this alleged paedophile's history, and school principal Margaret Pollard was urged by the Church to maintain secrecy about Hassett's residency on the grounds.
Inexplicably, the risk assessment of the priests living in this accommodation neglected to mention the alarming history of Hassett.
Children have since been pulled out of the school as a result of the cover-up by the Catholic Education Office.
Royal Commission finds lack of coordination in child sexual abuse prevention
A report released by the Royal Commission into Institutional Responses to Child Sexual Abuse has found significant limits to the resources and programs in place dedicated to preventing child sexual abuse.
The report (which contracted researchers from the Institute of Child Protection Studies, and the Australian Catholic University) found there is no coordination of prevention programs for those at risk. The report suggests these programs are unregulated and outcomes are under-evaluated.
The report found a lack of confidence from the community in how to respond to concerns of child sexual abuse.
Royal Commission CEO Philip Reed noted several issues the report addresses –
Lack of access to information, education, and programs focusing on preventing child sexual abuse
Gap in support for individuals who have not offended, but have had "problematic sexual thoughts" regarding children
Research suggests providing services and education to this group is critical to preventing child sexual abuse.
If you have been affected by institutional abuse and want to hold those institutions responsible, download our guide to compensation right now to move one step closer to justice.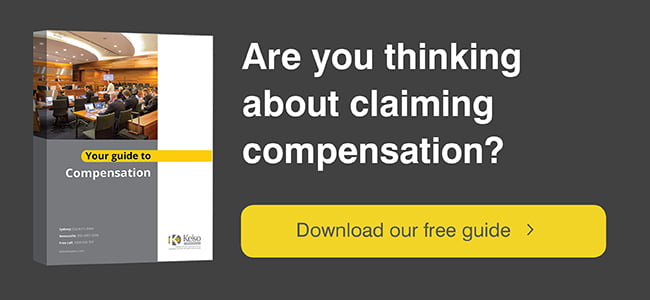 Image Source: Pixabay