The founder of Hillsong Church, an Australian-based, global "Christian megachurch", has been charged with concealing information about child sexual abuse within the church.
Brian Houston is accused of failing to report the historic abuse of a young male perpetrated by his late father, Frank Houston. 
It is alleged that Frank Houston, a Pentecostal Christian pastor, abused the boy in both Australia and New Zealand in the 1970s. Brian told the Royal Commission his father admitted to sexually abusing the boy in 1999 but Brian did not alert the police.
Frank Houston was allowed to retire from the church with a pension before the allegations went public. He was accused of sexually abusing as many as nine boys before he died in 2004.
The abuse (and Brian's part in concealing it) has been under investigation since 2015. Detectives have now served Houston's lawyer with a court attendance notice. 
"Police will allege in court the man knew information relating to the sexual abuse of a young male in the 1970s and failed to bring that information to the attention of police," a NSW Police spokesperson said.
Houston says he will fight to "set the record straight" 
Houston has been living and preaching in the United States for several months, despite the Australian border being closed due to the COVID-19 pandemic. He streamed a live service in California last Sunday.
Hillsong Church has several campuses throughout the US, including Los Angeles, San Francisco, Phoenix, Houston, New York and Boston.
Since his lawyer was served with a court attendance notice, Houston has said he will fight to "set the record straight" about the allegations.
"These charges have come as a shock to me," he said.

"I vehemently profess my innocence and will defend these charges, and I welcome the opportunity to set the record straight."
Houston said he was shocked "given how transparent I've always been about this matter."
He is expected to appear in Downing Centre Local Court on October 5.
Section 316 of the Crimes Act was amended on 31 August 2018 to specifically allow an exemption to be claimed where the victim was an adult at the time of disclosure. But, in 1999, the relevant section allowed an exemption from prosecution where the accused had 'reasonable excuse'.
This point will be vigorously debated in court as some lawyers assert the 2018 amendment was meant to clarify the ambiguity of the old wording.
There is also some confusion over the victim's apparent wishes to not involve the police.
Hillsong says they are "disappointed" that Houston has been charged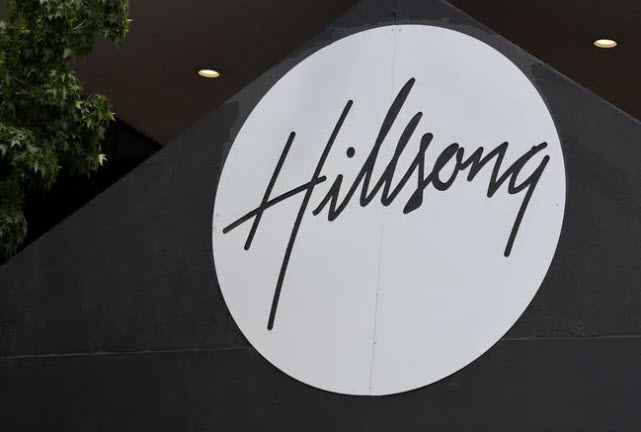 Image: news.com.au
In light of the allegations, the Hillsong Church has released a statement about the allegations, claiming they are "disappointed" by the news.
"We ask that he be afforded the presumption of innocence and due process as is his right. He has advised us that he will defend this and looks forward to clearing his name," the statement said.

"Given that this matter is now before the court, neither Pastor Brian or Hillsong Church will be making further statements."

"We thank all who are a part of our church for their support and prayers at this time."
Houston has repeatedly denied any wrongdoing because the victim, who was an adult aged 36 by 1999, could have made up his own mind about reporting Frank Houston to the police. 
Prime Minister Scott Morrison has not commented on the allegations against Houston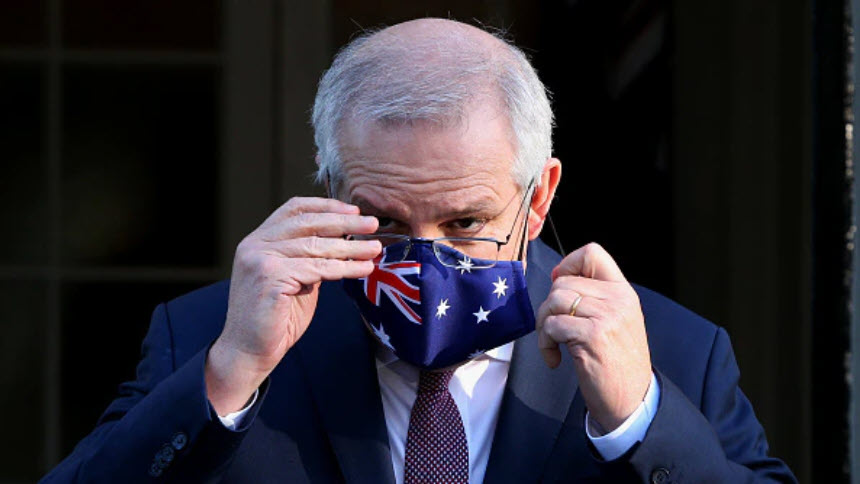 Image: ABC News
Prime Minister Scott Morrison has been called on to make a statement about the allegations against Houston. The Prime Minister cited Houston in his maiden speech to parliament in 2008, naming him as one of three church leaders who had shaped his commitment to the Christian faith. 
Houston is a close friend of Morrison's and was even invited to a dinner at the White House with the US President, as Morrison's "plus one" in 2019.
In a sermon to the Australian Christian Churches conference on the Gold Coast earlier in 2021, Morrison noted Houston's and his wife's presence among other pastors. 
"It's like the ghost of pastors past here tonight… Brian and Bobbie, just pay you honour mate, and to Bobbie as well," Morrison said.
In relation to the charges laid against Houston, Morrison has refused to comment. A spokesperson for the Prime Minister said "this is a police matter, it would be inappropriate to comment".
More news as it comes.
Get the justice you deserve with Kelso Lawyers. We want to hear your story. Call (02) 4907 4200 or complete the online form before you accept payment from the National Redress Scheme.