In July 2020, Prime Minister Scott Morrison named and shamed institutions that had failed to join the National Redress Scheme.
Afterward, the Minister for Families and Social Services Anne Ruston set a deadline of December 31st 2020 for them to join the Scheme. If not, the institutions will not be eligible for future Commonwealth grants and their charitable status will be revoked.
They will be stripped of their prized tax exemptions.
Swimming Australia, Tennis NSW, Missionary Sisters of the Sacred Heart of Jesus, Presbyterian Church WA, Seventh-Day Adventists, Football NSW and Missionaries of God's Love were among 135 other institutions to join before the deadline.
"It is encouraging to see the measures the Morrison Government has put in place have proven to be effective for assisting survivors to access redress," Minister Ruston said.

"The significant increase in the number of institutions participating in the Scheme means more applications can be progressed and survivors will not face unnecessary delays as they seek the redress which they have already waited so long to receive."
However, Jehovah's Witness, Kenja Communications and Fairbridge Restored Limited refused to join and have not updated their position to date.
This means 77 applications for redress cannot be processed.
As of 1 January 2021, the Scheme had received a total of 9,117 applications, 4,530 payments totaling about $377 million and a further 540 offers were awaiting an applicant's decision.
"The Scheme and Ministers' Redress Scheme Governance Board will work through how we can best support survivors with applications related to these institutions as well as other issues considered by the second year review including funder of last resort provisions, the application process and the delivery of support services," Minister Ruston said.

"The Government is absolutely committed to improving the Scheme for survivors and ensuring institutions take responsibility for past wrongs."
New Zealand state care institutions vanish from the records: "A lot of abuse happened here"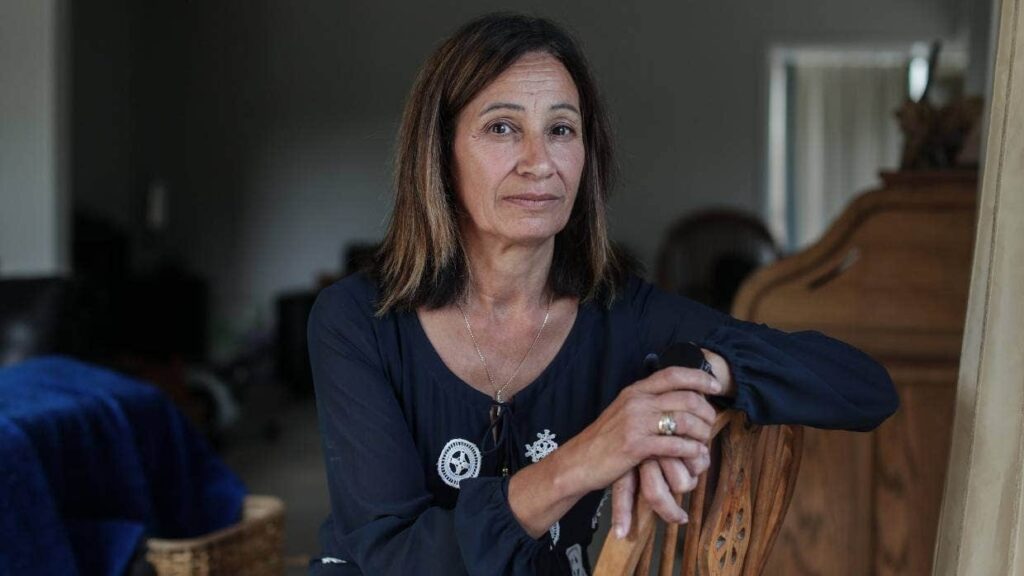 Image: stuff.co.nz
Kath Coster bounced between foster homes when she was a child growing up in New Zealand. From home to home, she was groomed by paedophiles – she never felt safe.
Kath ended up at the Strathmore Girls' Home when she was nine-years-old. According to Kath, girls aged 13 and 14-years-old had to have internal examinations. Those who refused the examination were kept in cells until they complied.
"There were a lot of girls there when I was in there, and a lot of abuse took place," Kath. But if I look up Strathmore to try and find information, there is none."
It's near impossible to find information on Strathmore now. The Ministry of Social Development, formerly the Department of Social Welfare, has left little to no trace of Strathmore since its closure in 1980.
Some documents suggest Strathmore was a transition home while others suggest it was a women's hospital. Some documents don't acknowledge Strathmore's existence at all.
"It doesn't matter where I look, there is nothing on it. How does that happen? It was run by welfare. I can't find it," Kath said.
Kath says the disappearance of Strathmore from the Ministry's records hints at wider problems with New Zealand's Royal Commission of Inquiry into Abuse in Care. 
The Commission was established in 2018 and will spend five years investigating allegations of abuse in state care, psychiatric and disability institutions, church schools, and welfare.
Kath has started a survivor support group on Facebook where people can share their stories and discuss the government's lack of accountability.
Victoria University criminology expert, Elizabeth Stanley, estimates more than 100,000 children were removed from their families in the post-war period. 
However, the Commission collated a report covering 1950 to 2019 and estimates more than 655,000 passed through different forms of care and around 39% are likely to have been abused.
Elizabeth said the lost documents and poor record-keeping shows how much value the state put on the children and adults it was responsible.
"The preliminary evidence is showing us how little data on children and adults in care has been collated or safely stored," Elizabeth said.

"Histories have been shredded, destroyed. Time and again, officials have decided that the information about their lives is not important to keep. It tells us a lot about how we look after the most vulnerable in our society."
Investigations by the New Zealand Royal Commission continue.
Federal Government under pressure to close loopholes and protect children playing sport
Various sporting institutions like Tennis Australia, Gymnastics Australia, and Swimming Australia were singled out by the Australian Child Abuse Royal Commission for allowing predators to take on and maintain coaching positions over the decades.
Now, the chief executive of Tennis NSW, Lawrence Robertson, has voiced concerns about local governments leasing out tennis courts to clubs and coaches without completing Working With Children Checks. 
"It's a little bit like providing a licence to run a kindergarten — a community service — but then not asking for any oversight on who's running it," Mr Robertson said.

"We know that sport — and particularly those one-on-one sports like tennis — there is a risk when you have a coach and an individual on court together. These are high-risk scenarios for young children."

"There are holes to the delivery of sport and in particular to ensuring we are providing a safe environment for our children to participate in sport. So, I'd really like to see the Federal Government step up and consider the role that local government can play in helping sports deliver a child-safe environment."
Mr Robertson highlighted the fact council-run tennis venues are not affiliated with Tennis Australia. He is now calling on Tennis NSW, specifically, to have Working With Children Checks completed for all volunteers and accredited tennis coaches.
This follows Tennis NSW joining the National Redress Scheme before the December 31st deadline in 2020.
"We've seen what happened with USA Gymnastics. We believe there should be a national register of qualified coaches across all sports. They hold the licence to allow grassroots sports access to playing fields, access to tennis courts, access to gym halls," Mr. Robertson said.
Get the justice you deserve with Kelso Lawyers. We want to hear your story. Call (02) 4907 4200 or complete the online form before you accept payment from the National Redress Scheme. 
Image: Philadelphia Enquirer