The Royal Commission into Institutional Responses to Child Sexual Abuse was established by the former Prime Minister, the Honourable Julia Gillard, and former Attorney General, the Honourable Nicola Roxon MP in November 2012.
Six Commissioners were appointed to investigate allegations of child sexual abuse in institutional settings. They were chosen based on their extensive experience in both law and, more specifically, family and children's court.
Some were previously psychiatrists or community service representatives. Some were teachers in a former career. Some were doctors. Some spent time in State Care.
Each and every Commissioner had experience working with children.
They were the best of the best – carefully selected and suited to the arduous task at hand.
So who were they?
The Royal Commissioners tasked with investigating institutional abuse
Justice Peter McClellan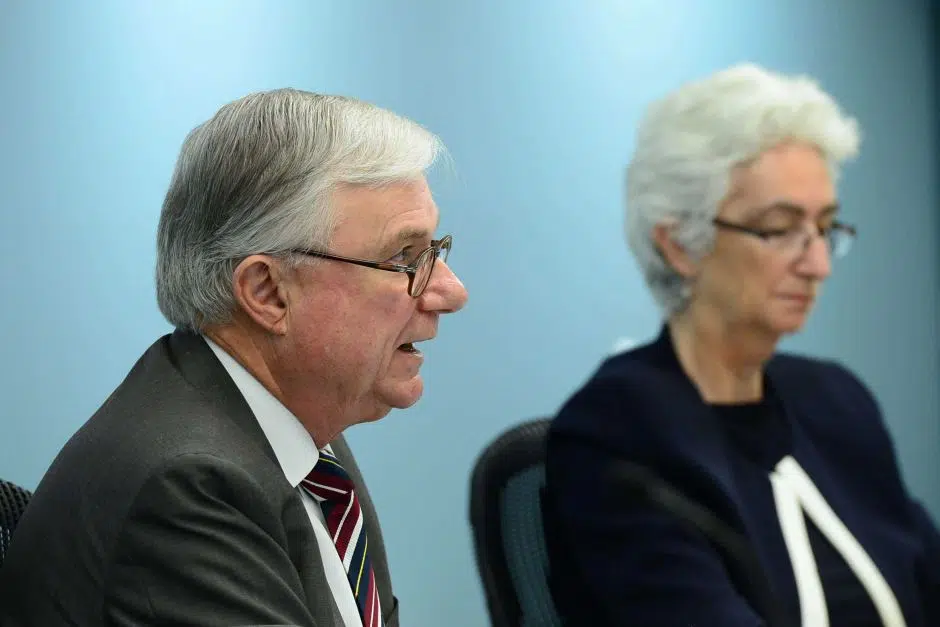 Justice Peter McClellan was the Chief Commissioner.
He was the Judge of Appeal in NSW and previously the Chief Judge at Common Law in the Supreme Court of NSW. The Chief Commissioner practised across many areas of the law including planning and environmental law, administrative law, valuation and water-related matters.
In 2011, he became a Member of the Order of Australia (AM) for his services to the judiciary through the Supreme Court of NSW and his in environmental law and legal education.
Before the Royal Commission, Justice McClellan said he had not appreciated the "devastating and long-lasting effect" that sexual abuse could have on an individual's life.
Justice Jennifer Coate
Image: The Australian
Justice Jennifer Coate is a Judge of the Family Court of Australia. Her previous appointments include Judge of the County Court of Victoria, the inaugural president of the Children's Court of Victoria and Magistrate of the Magistrate's Court of Victoria.
While at the Children's Court, Justice Coate oversaw the establishment of the Children's Koori Court.
She has also worked part-time as a Law Reform Commissioner. Justice Coate is the patron of Chances for Children and worked as a primary school teacher before embarking on her legal career.
Commissioner Robert Fitzgerald
Image: Freedom2Live
Commissioner Robert Fitzgerald took leave from the Productivity Commission, where he has served since 2004, to take part in the Royal Commission into Institutional Responses to Child Sexual Abuse.
Previously, Commissioner Fitzgerald was the Community and Disability Services Commissioner and Deputy Ombudsmen in NSW.
He has extensive experience in the not-for-profit sector and a diverse background in commerce, law, public policy and community services.
Commissioner Fitzgerald holds degrees in commerce and law from the University of NSW and was made a member of the Order of Australia in 1994.
Commissioner Helen Milroy
Image: National Indigenous Times
Commissioner Helen Milroy is a consultant child and adolescent psychiatrist and Winthrop Professor at the University of WA.
A descendent of the Palyku people of WA's Pilbara region, Commissioner Milroy studied medicine at the University of WA. She worked as a GP and consultant in childhood sexual abuse at the Princess Margaret Hospital for Children before completing her specialty training in child and adolescent psychiatry.
Commissioner Milroy has served on state and national mental health advisory committees and boards with a focus on the wellbeing of children.
Commissioner Andrew Murray
Image: ABC News
Commissioner Andrew Murray is a Rhodes Scholar and former businessman.
He was a Senator for WA from 1996 to 2008. His Senate career covered many areas of government – from finance and business issues to institutionalised children.
Commissioner Murray served on the senate committees that produced the landmark Forgotten Australians and Lost Innocents Born in England in 1947. Commissioner Murray was placed in a children's home when he was two, and at age four, was sent to Southern Rhodesia (now Zimbabwe) as a child migrant. Commissioner Murray migrated to Australia with his family in 1989.
Commissioner Bob Atkinson
Image: Sunshine Coast Daily
Commissioner Bob Atkinson served as the Commissioner of the Queensland Police Service for 12 years, until his retirement in 2012. In his 44 years with Queensland police, he serviced from Goondiwindi to Cairns and was a detective for about 20 years. Commissioner Atkinson oversaw reforms stemming from the Fitzgerald Inquiry from 1990.
What did the Royal Commissioners achieve?
On 15 December 2017, the Royal Commission presented their final report to the Governor-General.
The Commissioners reported and provided recommendations on the following:
The nature and cause of the abuse
The impact of the abuse
Identifying and disclosing sexual abuse
Private sessions
Making child institutions safe
Improving institutional responding and reporting
Record keeping and information sharing
Advocacy, support and therapeutic treatment services
Children with harmful sexual behaviours
Historical residential institutions
Contemporary out-of-home care
Schools
Sport, recreation, arts, culture, community and hobby groups
Contemporary detention environments
Religious institutions.
The solution: a National Redress Scheme to provide support for people who have experienced institutional child abuse. The Scheme was designed to:
Acknowledge that many children were sexually abused in Australian institutions
Recognise the harm caused by this abuse
Hold institutions accountable for this abuse
Helps people who have experienced institutional child sexual abuse gain access to counseling and psychological services, a direct personal response, and compensation.
The Scheme started on July 1st 2018.
So far, the National Redress Scheme has been a national failure – not to the fault of the Commissioners. Instead, the government has acted in such a way that the Catholic Church, among others, gets a good deal out of the Scheme.
For more information on the National Redress Scheme, see the links below:
Get the justice you deserve with Kelso Lawyers. We want to hear your story. Call (02) 4907 4200 or complete the online form before you accept payment from the National Redress Scheme.