Former Gosford Mayor Laurie Maher's trial over historical child sexual abuse allegations began on August 29th 2022. 
Maher has been charged with 13 child sexual abuse offences, including four counts of buggery, three counts of indecent assault on a male and six counts of sexual assault knowing no consent was given. The abuse involved six boys and allegedly occurred in the late 1970s and 1980s when he was the superintendent at the Mt Penang Training School in Kariong on the Central Coast.
The trial is set to last 10-15 days, and witnesses will give evidence remotely. 
A new witness emerged in mid-August, but the Crown Prosecutor said there would be no changes to the indictment with new material to be used as "further witness" in the proceedings. It could not be used to rebut character or as tendency evidence. 
Maher was arrested and charged in April 2020 after several complaints during the Royal Commission and ongoing investigations by NSW Police.
Ashley Youth Detention Centre guards forced a child to perform sexual acts to get his medication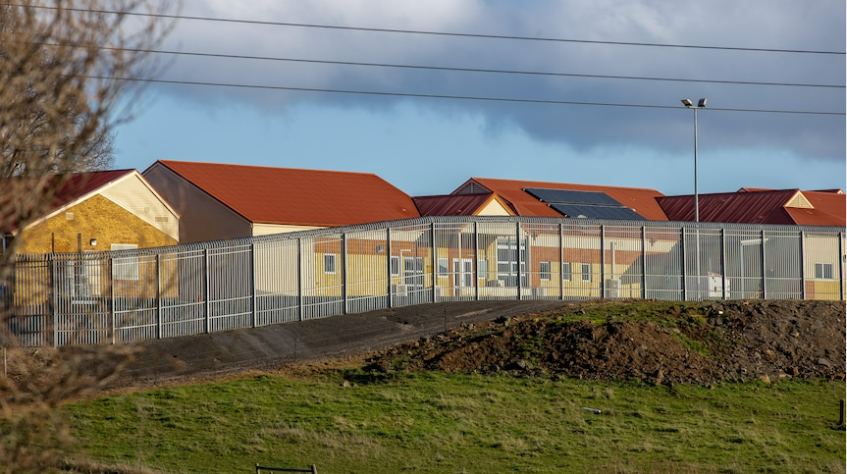 Image: ABC News
A former detainee from Ashley Youth Detention Centre has told Tasmania's Commission of Inquiry that he was forced to commit sexual acts to get his ADHD medication. 
The detainee was in-and-out of Ashley around 20 times between the ages of 13 and 20. He was diagnosed with ADHD when he was young and suffered violence at the hands of his mother. She would leave noticeable bruises on him, so he would be taken out of her care. 
At Ashley, three officers were required to give the detainee his ADHD medication on a regular basis. The detainee said the officers forced him into oral sex, masturbation and anal sex at least 20 times.
"None of them would give me my medication until I performed the sexual acts on them," he said.

"The workers that were abusing me would threaten me that, if I did say anything, they'd tell the other boys that I was turning them in, so I'd get bashed. They would also make threats against my family, saying they would smash up my mum's house and burn it."

"They said no one would believe me anyway because I'm just a little criminal. I never told anyone because I was too afraid of what they could do."
Criminologist Dr Robert White told the Commissioners he wanted to "raze Ashley to the ground" and that another expert told him it was "the worst institution" they had ever seen. Dr White interviewed dozens of staff members at Ashley between 2011 and 2012 as part of a review, and he recommended that Ashley was not fit for children.
"It's incredible to think that we'd house children and young people in that kind of a place. We need to get beyond the euphemism of calling it a Detention Centre, it really is a prison," he said.

Ashley is set to close in 2024 and be replaced by two purpose-built facilities. However, Dr White says there's no time to waste, and the institution should be closed immediately. 

"I would raze Ashley to the ground. I would destroy the physical infrastructure tomorrow. We don't have three years of transition; I would get rid of it immediately. I think that what we need is a rethink of the philosophy and the mission of juvenile justice."
Staff member sacked from Canberra's Bimberi Youth Justice Centre after developing a relationship with a detainee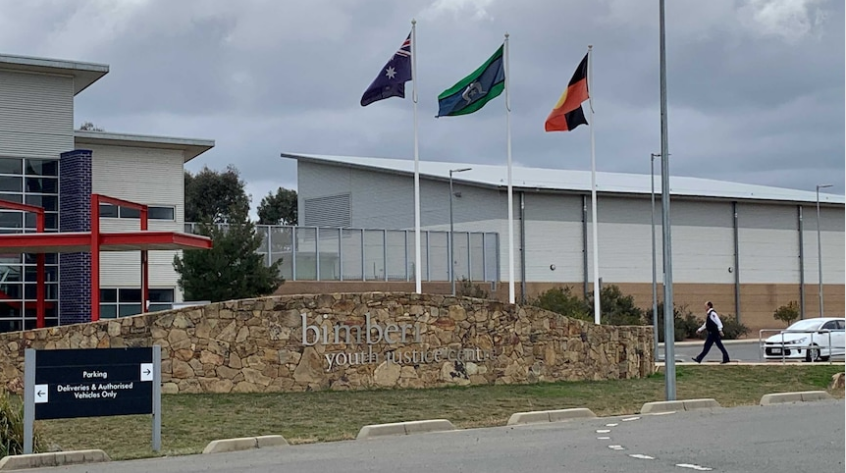 Image: ABC News
A staff member at Canberra's Bimberi Youth Justice Centre has been sacked following an investigation into whether or not they had an inappropriate relationship with a former detainee. The Centre's Deputy Manager, Alison Grace, confirmed the investigation had taken place at Tasmania's Commission of Inquiry into Child Sexual Abuse in Institutional Settings. 
Ms Grace said management was alerted to a possible relationship outside the Centre between a member of staff and a detainee who had been released. She said the investigation looked into security and other records but did not find evidence of an inappropriate relationship within the Centre. 
"Information was passed onto the ACT Ombudsman as a reportable conduct matter and also passed onto the police for investigation, in case there was other information or evidence available to them that we weren't aware of, that might have meant that that adult was having inappropriate relationships with young people in the community," she said. 

"It was evident that nothing had occurred while the young person was at the Centre, but obviously, the information had been shared between the young person and the adult that allowed the adult to contact the young person in the community."
The staff member was stood down while the investigation was held and was found not to have upheld professional standards, and boundaries had been crossed. 
Get the justice you deserve with Kelso Lawyers. We want to hear your story. Call (02) 4907 4200 or complete the online form before you accept payment from the National Redress Scheme.
Feature Image: Daily Telegraph