WARNING: This article contains explicit sexual content and references to suicide which may shock and trigger some people. Reader discretion is advised.
In the 1960s, paedophiles were rife in the Australian education system – regardless of whether the school was a no-frills public school, Catholic school or a flashy private school.
No one could escape them.
Kevin Joseph Jewell (better known as Brother Dacian), for example, lurked around Marcellin College in Randwick and the Marist Brothers school in Eastwood. He was known to travel from school to school abusing students.
Between 1967 and 1968, Brother Dacian abused five boys at the Marist Brothers school. Now in his 80s, Brother Dacian has been charged and jailed for 19 counts of assault against the five Eastwood boys.
Some of the boys – now men – describe themselves as "raging alcoholics" and have been psychologically scarred by the abuse.
One of the victims committed suicide at 51 years old.
Brother Dacian was uncontrollable and merciless with the abuse. He went to disturbing lengths to abuse the boys. In fact, on one occasion, Brother Dacian continued to fondle a boy's genitals undeterred as another teacher spoke to him through the doorway of a classroom.
In this article, we expose Brother Dacian's crimes (based on agreed facts from the court proceedings) and recount the story of his conviction, ensuring Brother Dacian and the Marist Brothers are made accountable for the horrific abuse of five innocent boys.
Brother Dacian abused multiple members of the swimming team in Eastwood and fondled boys in the classroom  
Brother Dacian was a member of the Marist Brothers religious order and worked as a teacher from 1959 to 1970 in various Catholic schools.
In 1967, Brother Dacian began teaching at Marist Brothers, Eastwood, a school for boys. There were 50 boys in his class and several went on to make allegations against him. 
One of the victims known only as AB was nine or 10 when he was first approached by Brother Dacian. AB recalls being supervised in a building known as "the ferry". AB and other members of the swimming squad were trying on swimming costumes when Brother Dacian patted him around his genitals and buttocks under the guise of checking the sizing of the costume. 
Two other victims known as CD and EF suffered the same treatment. Brother Dacian fondled CD's penis at "the ferry" causing it to become erect. The child didn't know what to do and never told his parents because he was too embarrassed. 
Likewise, EF was quite young and didn't understand what was happening. All he knew was that he was troubled and confused about the hands-on treatment. 
AB, however, had more stories to tell. On one occasion, he was held back in class after school and Brother Dacian used the opportunity to put his hands down the child's pants to fondle his penis. While this was happening, another teacher visited the classroom and spoke to Brother Dacian.
He did not remove his hand from AB's pants as he spoke to the teacher.
Nothing was done to stop the abuse.
But that wasn't the end for AB. According to his victim statement, AB was also victimised in the classroom in front of his fellow students. Brother Dacian would call AB to the front of the class and fondle his genitals and buttocks. 
Two other victims reported the same kind of abuse. IJ was summoned to the front of the classroom and told to stand with his back to the class so the other students could not see what was happening. Brother Dacian fondled IJ's genitals and according to the victim, this happened on at least six occasions.
IJ said he did not experience any particular feelings of revulsion at the time.
KL, on the other hand, was caught dozing in class and was summoned to the front of the classroom for punishment. Brother Dacian pulled KL close, placed one hand on the small of KL's back and the other on his stomach, then started fondling the boy's genitals through his school shorts.
All the while, Brother Dacian made casual conversation about the victim's homework.
In 1969, AB mustered up the courage to report Brother Dacian to the Principal, Brother Anthony, but he was told never to tell anyone about the abuse again. While this was not the response AB was hoping for, Brother Dacian was not seen at the school after this report.
In his 20s, AB told his wife about some details of his time at the Marist Brothers school in Eastwood and later revealed more in the 1990s. It was not until 2012 that AB reported the abuse to police and later took part in the Royal Commission in 2014.
AB also got in touch with several other classmates over the phone, while he discussed the abuse with KL at their school reunion. This led to more allegations against their paedophile teacher.
 During this period, Brother Dacian was also abusing students at Marcellin College in Randwick
Between 1966 and 1969, Brother Dacian was also teaching at Marcellin College, Randwick, with a class of 40 students. The boys were seated in rows of desks and Brother Dacian would call the boys up to the front of the class and abuse them, just like he did at the Marist Brothers College in Eastwood. 
One victim known as QR was called to the front of the class in 1966. Brother Dacian drew QR close, almost pinning the boy against his leg, and slid his hand into the boy's pants. Brother Dacian used his fingers and thumb to grasp the boy's penis and made a jerking motion for no more than a minute.
QR stood there shocked at what was happening. 
This happened three or four more times over the coming weeks. 
Another student, ST, was also in QR's class. He was eight years old at the time and based on agreed facts, ST was Brother Dacian's favourite. In fact, ST's father knew Brother Dacian and thought he was a good teacher. 
In 1966, ST was changing from his PE clothes into his school uniform. The school required the boys' school shirts to be tucked into their shorts. On this particular occasion, Brother Dacian called ST to his desk and said "it looks like you're having trouble there, come over and I will help you tuck your shirt in".
Brother Dacian used both hands to tuck the shirt into the boy's underwear. He started from the buttocks and then moved to the front, sliding his fingers across the boy's genitals. Afterwards, Brother Dacian said, "there you go, well done". 
ST didn't fully understand what was happening to him at the time, but he knew it was "a bit weird and wrong". 
On another occasion, Brother Dacian was teaching a PE class where he would instruct the boys on how to perform stretches in the form of lunges. He asked ST to come to the front of the class and act as an example and lie on the vaulting horse on his back. 
Brother Dacian used one hand to raise one of the boy's legs in the air while resting his other hand on the boy's other leg. He managed to fondle the victim's genitals for 30 seconds in front of the class.
ST said this happened several times throughout the course of the year.
Piano lessons didn't involve a lot of piano playing with Brother Dacian 
AB, who was one of the first victims to report Brother Dacian to the police, also suffered during his piano lessons. The same year he was fondled during swimming practice and at the front of the classroom, he was also taking piano lessons at "the ferry" in Eastwood. 
In AB's first and second piano lessons, Brother Dacian sat very close to the boy so that they were touching. Then he started rubbing AB's leg before moving up to the genital area. He continued to talk about piano while abusing the child.
Naturally, AB was confused and frightened. 
The agreed facts show most piano lessons from then on did not involve piano playing. On one occasion, Brother Dacian took AB to an alcove beyond a curtain in "the ferry" building and removed all of AB's clothes. The paedophile then touched the boy's legs, groin and backside. He also kissed these areas.
"Due to a personality trait, I can no longer meet the obligations of my vow to chastity"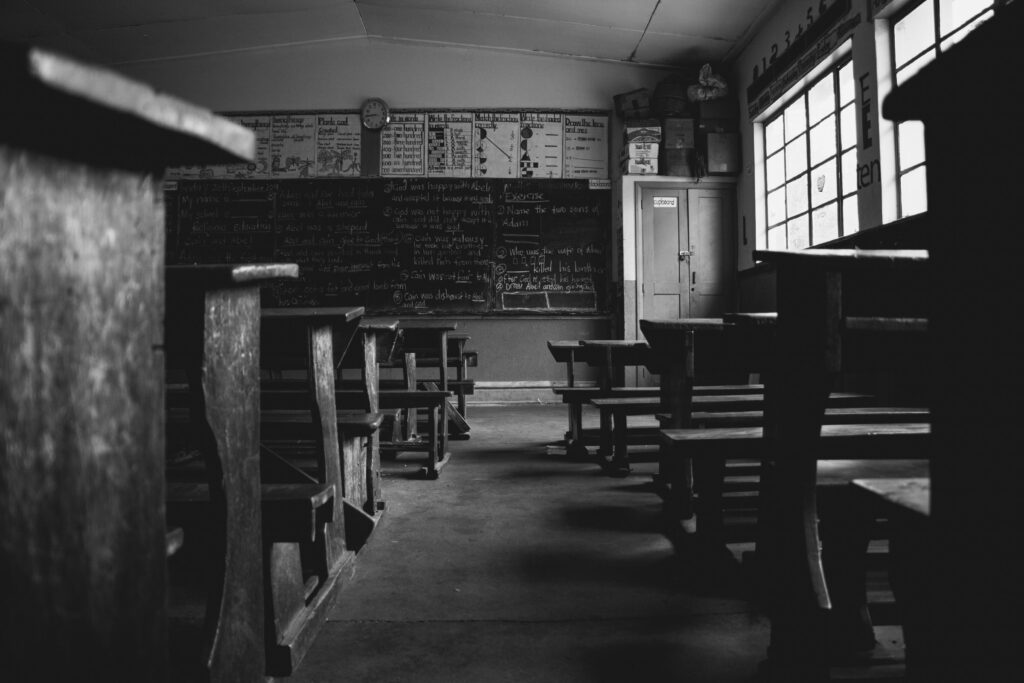 Image: Unsplash
In 1968, whispers of Brother Dacian's criminal behaviour were starting to spread. The Principal of Marist Brothers, Eastwood, was teaching a human development class and told the year six boys:
"No one is to touch your private parts except your parents and if you are sick." 

Some of the students spoke up and said, "but Brother Dacian does that" and "kids are called out to his desk and when you're out there, that's when it happens". 
The Principal returned for another human development class later that year, where more boys mentioned Brother Dacian's horrific behaviour. After that, Brother Dacian was removed from the school.
In 1970, Brother Dacian indicated that "due to a personality trait, I can no longer meet the obligations of my vow of chastity". He did not return but the damage had already been done.
Brother Dacian was convicted and sentenced in May 2021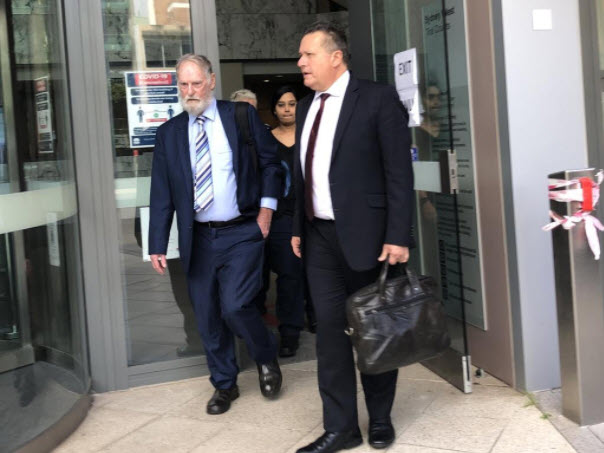 Image: Daily Telegraph
In 2017, a former pupil of Marist Brothers Eastwood spoke to NSW police about Brother Dacian. He was just nine years old when he was abused by Brother Dacian at the school. Shortly afterwards, Brother Dacian – now in his late 70s – was summoned to the Eastwood Police Station where detectives charged him with fifteen counts of assault against five former students.
He was granted conditional bail pending court proceedings.
In October 2019, the committal hearing was listed in court but this was adjourned to 2020 due to the need for a fitness hearing. Brother Dacian was in poor health and there were concerns he might not be fit or well enough to face trial.
But on the 14th of May 2021, Brother Dacian was finally brought to justice. He was convicted and sentenced to seven years in prison with a non-parole period of four years. This related to 19 counts of assault against his former students.
Brother Dacian will be eligible for parole in 2025 if he survives that long. Due to his age and medical condition, the paedophile was recommended for urgent access to Justice Health services. 
At the sentencing, the 82-year-old sat alone and emotionless in the Sydney District Court. Brother Dacian admitted to abusing several boys in Eastwood and Randwick, leaving them severely psychologically damaged.
"I'm also deeply sorry for any pain or affliction that my actions may have caused to any of you over the years,'' he told the court.
Relatives of the victims cried with happiness as he handed over his tie and belt and was led away in handcuffs.
Kelso Lawyers represented one of Brother Dacian's victims and achieved a substantial settlement  
Brother Dacian was made accountable for what he did to those boys. There's a good chance he will die in prison for what he has done.
We are proud to say we helped one of Brother Dacian's victims to win a substantial settlement. 
We can achieve the same kind of success for other victims of Brother Dacian and the Marist Brothers. If you were sexually abused by Brother Dacian or another member of the Marist Brothers religious order, please get in touch today.
Get the justice you deserve with Kelso Lawyers. We want to hear your story. Call (02) 4907 4200 or complete the online form before you accept payment from the National Redress Scheme.
Image: Daily Telegraph