At Kelso Lawyers, our prime directive is not about making a mountain of money.
Our fees are the most reasonable in the country. We don't charge by the minute – we use a fixed fee scale which is much fairer than the average law firm.
Instead, our goal is to achieve the best possible result from your National Redress Scheme application. We want to make offending institutions pay for what they've done and ensure you make it through the National Redress Scheme's application process feeling supported.
We want you to leave our office feeling much better than when you arrived.
When it comes to preparing an application for the National Redress Scheme, there are a few different ways you can go about it:
You can go online and fill out your own application. You can handwrite your own paper forms, place the forms in an envelope with a stamp, and post them the old fashioned way;

You can prepare an application with Knowmore, the Commonwealth Government's free (but wholly taxpayer-funded) telephone service, or;

You can enlist the help of an experienced team of child abuse compensation lawyers with your best interests at heart.



We want you to know that you have a choice. 
You can decide what's best for you, including what's comfortable and what's convenient. However, we also want you to know which path will lead to the highest possible redress payment for you.
We're not making a sales pitch, but it's essential to understand your options and what will lead to the best possible result.
In this article, we explain the benefits of enlisting the help of a team of solicitors like Kelso Lawyers. 
We know the National Redress Scheme application process can be traumatising — but we're here to help and support you

Submitting an application for redress can be needlessly challenging for survivors of child abuse, if not re-traumatising. 
There are elements to the redress application that are confronting. For example, the "Extreme Circumstances" payment is only available in penetrative abuse matters involving institutional vulnerability and non-sexual abuse. 
This includes:
Physical abuse

Psychological abuse, and;

Neglect.
It also takes into account: 
The egregious nature of the abuse

The duration of the abuse and;

The disabilities the survivor now experiences like psychiatric injuries, trouble completing everyday activities, difficulties maintaining relationships and employment, and more.



Many applicants overlook non-sexual abuse because they don't consider it to be as severe as the sexual abuse they experienced. However, if any of this information is missed or not described accurately, the applicant could miss out on the potential for $50,000 – $60,000. 
Institutional vulnerability and related instances of non-sexual abuse are worth $5,000 each.
The application also asks intrusive questions and repeatedly asks for details of the sexual abuse. Question 44, for example, requests applicants to "please describe the sexual abuse that happened while you were at this institution".  
In the small print under this section, it also states "you should include related non-sexual abuse such as physical abuse, psychological abuse, or neglect that happened at this institution."

This is included as a small part of the detail of this question. It can be easily overlooked, but alone the answer is worth $5,000 each. It could even make the victim eligible for the Extreme Circumstances payment of $50,000. 
The Extreme Circumstances payment is not scaled.  Survivors will either get $50,000 or nothing.

At Kelso Lawyers, we take a sensitive approach to your redress application. Our experienced team will be here for you every step of the way, even when you need to share uncomfortable details about the abuse.
A lot of survivors don't go into detail in the first statement they provide to us. Survivors tend to use general phrasing like "I was touched" or "I was abused" or "I was molested". This is not enough.
Survivors also often struggle to describe the impact the abuse has had on their lives. Section 58 of the application provides a box with a list of impact types including the following words "education" "shame" "home life" "opportunities" "well being" "confidence" "relationships" "sleep" "sexual health" "physical health", and more.  
The question states "to answer, you could select words from the list below, or write a short statement.  You could do both if you want to".
The question is worth payment between $10,000 and $20,000 depending on the answer.
The application form oversimplifies the entire process, despite the fact the National Redress Scheme has strict assessment criteria (a matrix). 
We know that for some people, there's nothing more difficult than reliving child abuse, we truly do. 
However, it's very important you include explicit details so we can help you obtain the maximum payment under the National Redress Scheme. When there is a significant amount of compensation on the table for you, it's critical you put yourself in the best position to get as much as possible. 
At Kelso Lawyers, we will do everything we can to ensure you receive the highest possible redress payment, but we will need to work together to achieve it. In a safe and sensitive environment, we will discuss the essential details for the application, including:
The instances of abuse

The duration of the abuse

The impact of the abuse 
If we decide it's helpful for the application, we will also obtain relevant records. This might be a letter from your family GP or your counsellor confirming the abuse was mentioned and a diagnosis has been made. 
We will collect all of this information and build the best application for you. We will address each and every section of the application and ensure you will receive the redress payment you deserve.
How we've helped our clients: Margaret & the Parramatta Girls Training School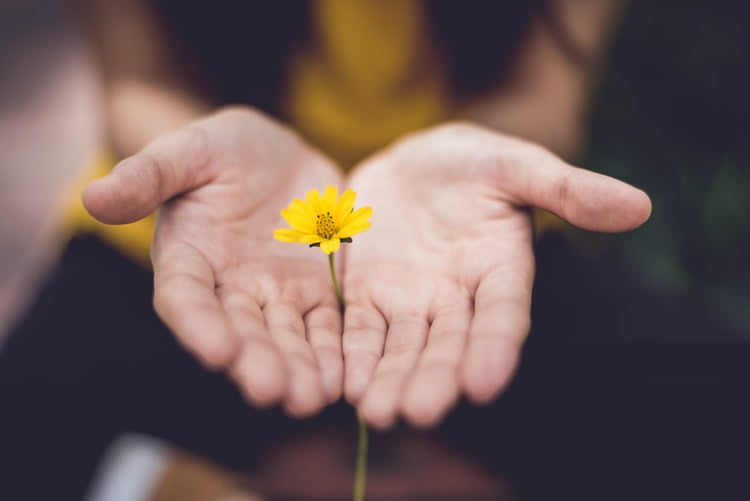 In June 2020, an ABC junior journalist released a one-sided article comparing private lawyers and the government's free, taxpayer-funded service. 
The misguided journalist was critical of private lawyers charging a fee for preparing National Redress Scheme applications. The ABC claimed Knowmore was providing a "free service" and suggested it was somehow wrong for private lawyers to charge a fee to survivors of child sexual abuse.
This article upset one of our most gracious and wonderful clients, Margaret.
Kelso Lawyers helped Margaret with a common-law matter regarding the abuse she experienced at Parramatta Girls Training School. When Margaret read the ABC's article, she wrote to us to express her gratitude and asked us to pass her letter onto the ABC.
Here are just a few of Margaret's kind words.
"You represented me for two years between 2015 and 2017 via email and also long, personal phone calls about the very sensitive and raw details of my sexual abuse at Paramatta Girls Home in 1966. I call it the loss of my innocence."

"Your law firm gave me professional, excellent, kind, and sensitive representation. You worked extremely hard and received all my records from Parramatta, my medical records, and my personal history."

"Allow me to express my gratitude for the lifeline I received from Kelso Lawyers and my appreciation of your amazing legal representation of my claim."

"Your fee was 13% of a substantial settlement. For your two long years of representing me, I believe your fees were MORE than fair. Thank you."
We care about our clients and we want what's best for you 
We know the application process can be unfair.
Investigations can be drawn out. 
Timelines can be pushed back. 
Details can be skipped over and redress payments can be disappointing and disheartening.
However, we're here to make the process easier for survivors of child abuse. For some insight into our commitment to the success of our clients, you need to know that the average payout from the National Redress Scheme is in the order of $82,000 in round figures.
That's the figure published by the government. It's not a secret.
But the average redress payment we have achieved for our clients this year is $100,200 and 30% of our clients received the maximum payment of $150,000. That figure proves that Kelso's clients have a greater chance of receiving the maximum payment.
Our clients received an average of 22% higher compensation this year than non-Kelso clients. That's because our experienced team knows all the side doors and back doors of the Scheme. Even after the deduction of our fee, every Kelso's client ends up with an average of $10,000 more in the hand than everybody else. That's a lot of money.
We will chase up records and reports for you.
We will leave nothing to chance.
We'll do the heavy lifting.
Together, we can lift the burden of trauma and institutional child abuse. We'll achieve the level of compensation you deserve. We'll help you get your breakthrough.
Get the justice you deserve with Kelso Lawyers. We want to hear your story. Call (02) 4907 4200 or complete the online form before you accept payment from the National Redress Scheme.