A survivor of child sexual abuse at Brisbane Grammar School (BGS), one of Queensland's leading boy's schools, has called for Principal Max Howell's Order of Australia award to be revoked.
Chris Stoker was 12-years-old when he was first sexually abused by Kevin Lynch, the counselor of BGS. Chris's older brother was also a victim – again, he was 12-years-old when the abuse started. 
For both brothers, the abuse lasted around three and a half years.
Dr Max Howell hired Lynch as the school counselor in 1973 and Lynch remained in this position until 1988. He was a serial paedophile – he would rape students at the school behind locked doors. 
A red blinking light outside Lynch's office told people not to enter. 
A counseling session was underway.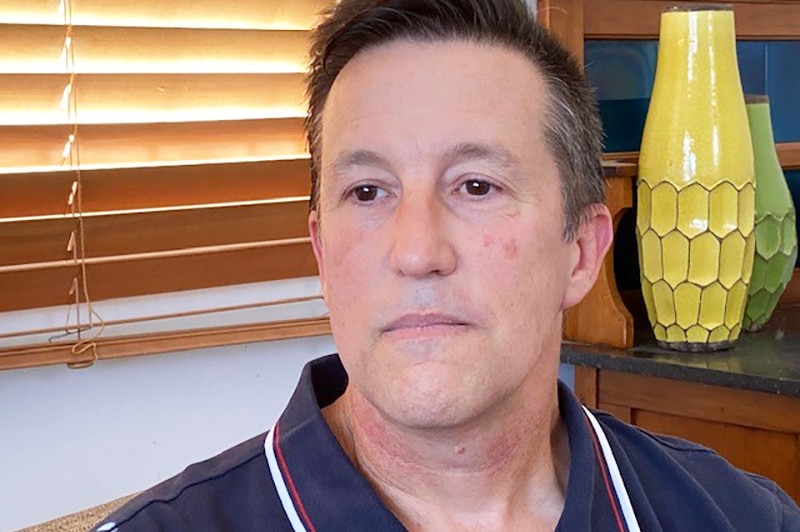 Image: ABC News
Every day since he was 12-years-old, Chris has relived the horrendous abuse he endured at BGS. For some time, he struggled with alcohol abuse to help ease the trauma from his childhood – but over the last several months, Chris has been campaigning to have Dr Howell's Order of Australia stripped.
He received it in January 1986 for his services to education. He also received an honorary doctorate from Griffith University in 1990.
Dr Howell failed to act despite knowing about Lynch's behaviour as early as 1986. Chris also claims he was abused by Howell, but the Doctor denied allegations before he died in 2011.
In 2020, Chris received a letter from the university claiming they could not remove Dr Howell's award.
"As Mr Howell died in 2011 and is no longer a living member of the Order of Australia, the Council is unable to commence proceedings to terminate or cancel the award," they said.
Mid-February, Griffith University agreed to act on Chris's request – two days after being contacted by ABC News for a statement. However, Howell can still be found on the Department of the Prime Minister and Cabinet 'It's an Honour' webpage.
Image: ABC News
"They are perpetuating his behaviour, continually recognising him for his failings for protecting children," Chris said.

"It makes a statement that it is OK to have done those things, that it is OK to have ignored children's pleas for help. Dr Howell completely failed the children who were at Brisbane Grammar School — I know at the time he accepted the award, I was being abused by Kevin Lynch."

"I relive that abuse every day of my life and I do not need more reminders of that abuse being sanctioned by our Government."
In 2017, the Royal Commission heard Howell walked in on an episode of sexual abuse. The boy had his pants down in Lynch's office. Instead of helping the boy or calling the police, he called the child a "sick individual". 
Survivor of serial offender James Geoffrey Griffin calls for national review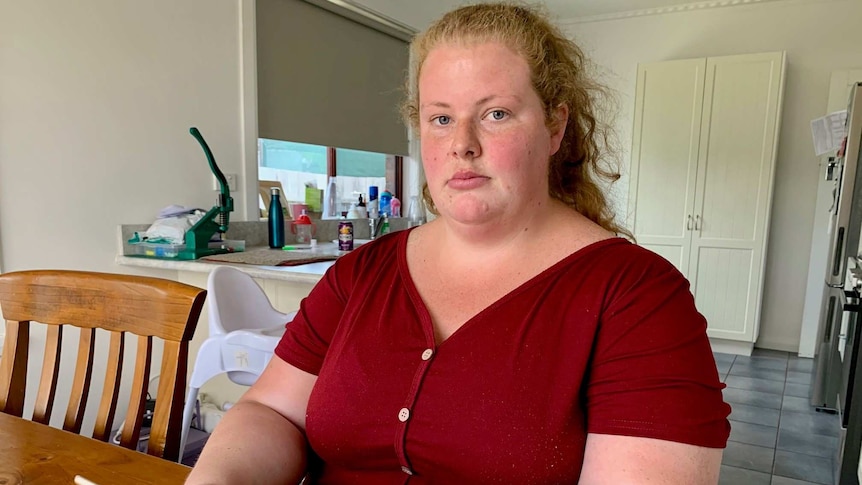 Image: ABC News
Keelie McMahon alleges James Geoffrey Griffin, a nurse at Launceston General Hospital, sexually abused her when she was 14-years-old. She claims the abuse was allowed to go on for more than 10 years, despite multiple complaints being made to the police.
An internal investigation via Tasmania Police revealed officers missed multiple opportunities to apprehend Griffin. 
The Tasmanian government has now ordered an independent investigation into how the Tasmanian Health Service, Department of Health and other relevant government agencies handled the allegations.
However, Keelie says a national review of what took place in Tasmania is required.
"I think now knowing the Australian Federal Police knew about this, it needs to be national, there shouldn't just be Tasmania, it needs to be looked at," Keelie said.

"If they [the AFP] knew about this and they let it slide … what else do they know about, what else are they covering up and keeping from everyone in Australia?"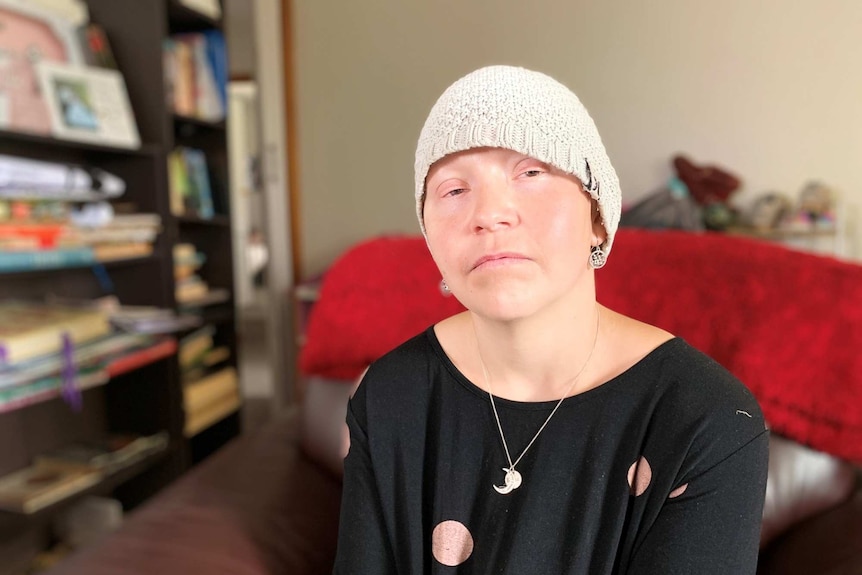 Image: ABC News
Keelie isn't the only survivor to question the inaction against Griffin. Angelique Knight was abused for several years – again starting at the age of 14-years-old. 
In 2020, Angelique attempted to make a statement with the Tasmania Police but she was turned away because Griffin had committed suicide in 2019.
She was distressed to learn the Tasmania Police had reports going back as far as 2009.
"I was very hurt by this. So many victims might not have been victims in that time," Angelique said.

"Yes, I know they said sorry, but it doesn't actually help the situation when this should have been dealt with all those years ago. It's easy to say 'Oh well, we're sorry' but it just makes me angry… and I just can't believe it."
A legal firm in Tasmania is representing 10 people who claim Griffin assaulted them at the hospital. 
"Far fewer young women would have been abused — Griffin would have been, should have been, stopped really no later than 2009 and that's about 10 years before he was eventually exposed," a representative of the firm said.

"Almost all of our clients were unfortunately abused after 2009 and disappointingly the actions of either the hospital and or Tasmania Police have contributed to, we say, the abuse that our clients have suffered."
Cambodian child sexual abuse survivor seeks compensation in Australian legal first 
A Cambodian victim of child sexual abuse is seeking compensation through the Australian courts. It is the first case of its kind. 
The case relates to Geoffrey William Moyle, a 47-year-old Australian man who pleaded guilty to 11 offences including eight counts of abusing children overseas aged between 10 and 12-years-old.
The abuse occurred in Cambodia between 2002 and 2005.
Moyle is currently awaiting sentencing in the South Australian district court.
While commonwealth law includes a provision for a victim of child sexual abuse outside Australia to claim compensation, it has never been used before.
Practical and legal challenges make it hard for overseas victims to claim compensation in Australia. Quite often, it's difficult for police to locate and identify the victims. The offender must also be convicted and must be sought directly from the offender. 
More often than not, the offender does not have the assets to compensate the victim.
Luckily, police were able to find Moyle's victims in Cambodia and Moyle has ample assets including his home in Adelaide. The victims are also being represented free of charge by an Australian QC. 
Edward Stratton-Smith, a commonwealth prosecutor, told the Adelaide court the decision whether or not to compensate the survivor would be of "national significance". 
Doctor of Political Science and International Relations Melissa Curley has also agreed it would be "very significant" if the victim is granted compensation. She has been researching the sexual exploitation of children in South East Asia for a decade.
She said the decision would "send a message that there is a recognition of the suffering and the harm done to victims by this type of offending".
The Cambodian organisation Action Pour Les Enfants found that Australians make up 8% of 142 arrests of foreigners in cases of child sexual abuse offences by foreigners.
Get the justice you deserve with Kelso Lawyers. We want to hear your story. Call (02) 4907 4200 or complete the online form before you accept payment from the National Redress Scheme. 
Image: ABC News