Gymnastics Australia has been under fire for child abuse allegations for decades now. 
Investigations were completed as early as 1995 when a coach was accused of hitting a child and calling other girls "fat" and "ugly", all under the age of 12. The allegations were brushed off and forgotten within the sport, but it's something the athletes and their parents will never forget.
Hundreds of Australian athletes have reported emotional, physical and sexual abuse within Gymnastics Australia. Some were forced to train with serious injuries like dislocated shoulders, rolled ankles and sprained wrists. Others were starved and subjected to "skin fold tests", leading to serious eating disorders and self-esteem issues.
Some were sexually abused by their coaches while "correcting their technique". 
Until now, there has been no justice for members of the Australian gymnastics community. Finally, the Australian Human Rights Commission has stepped in to make a difference and investigate the allegations properly. 
In this article, we share some of the shocking stories of child abuse to come out of Gymnastics Australia and the recommendations the Commission has made to safeguard children's rights within the sport.
22 kilogram gymnast fat-shamed when she was 11-years-old, sexually abused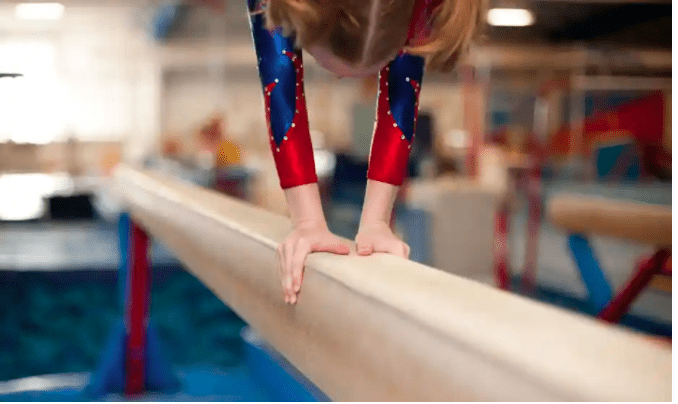 Image: The Guardian
Many gymnasts have reported fat-shaming and an obsessive focus on weight while training at the AIS. One athlete known only as Elizabeth said she was told she wasn't allowed to eat bananas or muesli bars because they had too much sugar. 
She was just 11-years-old at the time and weighed 22 kilograms.
"I did go to bed starving and not eat breakfast because I felt so sick in the morning," she said.

"If I was going to tutoring on a Thursday afternoon, dining hall would sneak us in and give us ice cream because 'the gymnasts are being starved'." 
Elizabeth told reporters her parents accepted the cruel eating standards at the AIS because her coach told them it was needed for her to become an Olympic athlete. The girls were also weighed on a daily basis and subjected to "skin fold tests" to measure body fat.
However, that's not all Elizabeth was subjected to. Like many of the gymnasts who have come forward in recent months, Elizabeth claims another coach would touch her genitals and breasts while correcting her technique.
"He would be saying 'squeeze your bum, squeeze your bum', and while he's saying this, he was squeezing, using his hand and squeezing our bums," she said.

"And he would run his hands down the inside of our thighs until he touched our vaginas. He would be like 'chest in, chest in' and while he was saying 'chest in', he was grabbing our boobs."
Due to the ongoing emotional, physical and sexual abuse, Elizabeth suffered from anxiety and depression in her childhood. She tried to hide and suppress her emotions, but at one point she was even hospitalised with a stress reaction. 
"I started cutting not long after that. I was clinically diagnosed with anxiety and depression at 15 and was put on suicide watch. I really had to fight my way out of that place."
When she was 18-years-old, Elizabeth reported the abuse to the police, but they told her there was nothing they could do because there wasn't enough evidence. The coach had also left the country, so he was out of their jurisdiction. 
Her father also wrote to the AIS management about the yelling and abuse her coach subjected her to. He was also told there was no need for an investigation because the coach was never allowed to be alone with the girls.
Underage girl reveals she was sexually abused by a massage therapist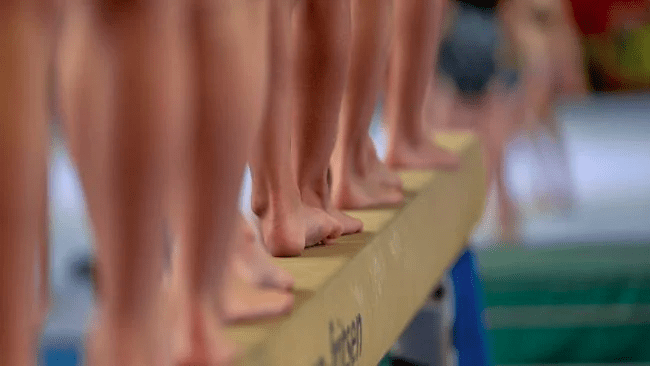 Image: The Australian
A young gymnast, now an adult, also reported she was sexually abused by a massage therapist when she was being treated for a sports-related injury. She was just 9 or 10-years-old at the time. 
"This man abused me in various ways, often with my Mum in the room," she said.

"I would lie face down on the massage table with tears streaming down my face in silence. I remember it being incredibly painful, but I did not want to complain."
Another victim told the Australian Human Rights Commission that her male gymnastics coach would have an erection and press his penis against her leg while she was stretching. 
"When we were being stretched in the gym he would have an erection, which I would feel him pushing repetitively on my hips or back while grunting and sighing," she said.

"I have also had the experience of my coach displaying unwanted affection, such as thigh grabbing." 

"He would often stretch me for much longer than the other girls. This was all done so publicly, at an age when you aren't sure exactly what's right or wrong or even normal, by someone your own parents respected and told you to respect."
It was common for the gymnasts to warn each other about predatory coaches. Some gymnasts weren't yet teenagers – children were aware of the inappropriate behaviour, but had no clear way of making it stop. 
"As a group, we tried to have signs and signals to help us avoid it even slightly," one victim said. 

"We whispered things like 'he's got wandering hands today, try and avoid him if you can.'"
Gymnastics Australia has a "win no matter the cost" attitude towards athletes
Image: Athletes Voice
Sexual harassment and assault isn't the only problem within Gymnastics Australia.
Australian gymnast and Commonwealth Games medalist, Olivia Vivian, spoke out about the abusive culture of Gymnastics Australia on Instagram after watching "Athlete A". She said the documentary had brought back memories of her time in gymnastics which she had suppressed for many years.
"I feel like I have forgotten a lot of the really hard times and I think that's a result of it just being so normalised. I remember being yelled at all the time," she said.

"It felt like Gymnastics Australia only cared about what you could do for the country at that time, no matter what the cost was down the line… I've had all sorts of injuries and a lot of them were because of over-training."
In 2014, Olivia came home from the Commonwealth Games with a silver medal. In 2008, Olivia also competed at the Olympic Games in Beijing, but she said she came back a "broken athlete and a broken person". 
She said she put everything aside to compete in the Olympic Games, no matter the consequences. She also described the gym as a "toxic environment". 
"When I was in training, I had fallen off the bars and my coach yelled at me and said it was because my bum was too heavy"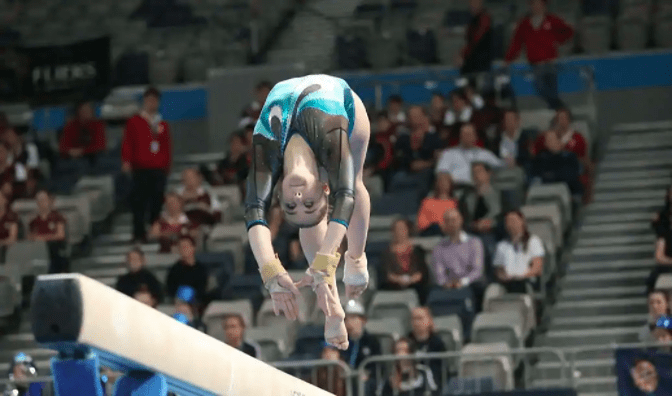 Image: Deakin University
Alexandria or "Alex" Eade won a gold medal for Australia at the Commonwealth Games in 2018. She's had an illustrious career in gymnastics, but it seems she had to suffer in silence for many years.
Alex was just 12-years-old when she travelled overseas with the Australian gymnastics team. She said it was a very daunting experience as it was, but what happened next has stayed with her for the rest of her life.
"When I was in training, I had fallen off the bars and my coach yelled at me and said it was because my bum was too heavy," she said.

"There's nothing you can do about it. You can't go home and cry to your mum. You just have to suck it up and get on with your training. That's really difficult for a 12-year-old girl to go through."

"I don't think I've ever been more poorly treated than on that trip."
Alex told online magazine, Mamamia, that the team was trained beyond exhaustion. They trained 16 days in a row, which Alex said was "not okay for any professional athlete".
"They were all really heavy training days and because of the load, I suffered an injury to my Achilles about two days before the competition… I felt so helpless and I just had to suffer in silence."
Rather than receiving sympathy or treatment, her coach told her she was a liar and she faked her injuries to get out of training. Plus, the athletes were told they needed to lose two kilograms before the competition which was just one week away.
"At mealtimes, we were forced to eat off dessert plates and those are significantly smaller than normal plates and it was a way to portion our meals… We were basically being starved," she told Mamamia.

"We were constantly just told off and told that we would never be good enough and that we were going to embarrass our country at this competition."

Alex ended up retiring from gymnastics when she was 25-years-old and is now studying to become a doctor. She says she still has low self-worth and she struggles to see the positives in anything. 
Former female gymnasts say the AIS ignored decades of abuse allegations and complaints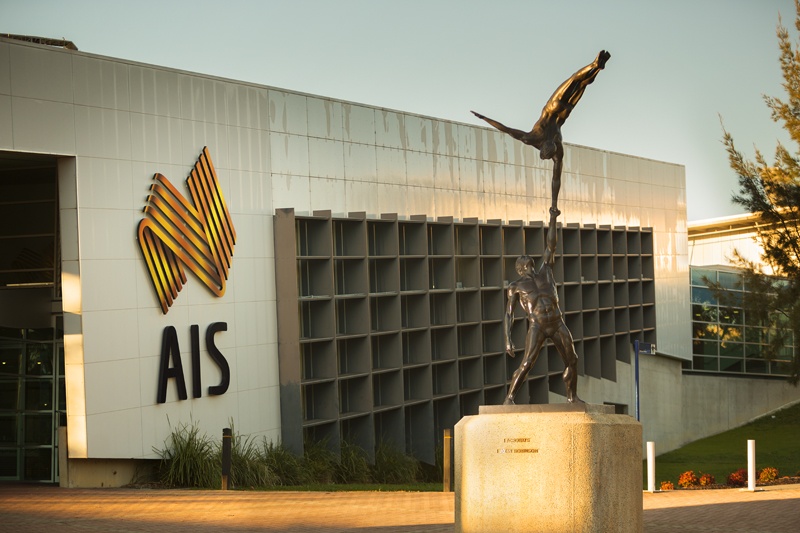 Image: Ramada Encore
One week before the release of the Human Rights Commission's report into Gymnastics Australia, several former gymnasts came forward and claimed the Australian Institute of Sport (AIS) in Canberra had ignored decades of abuse allegations.
The women reported child physical, psychological, and sexual abuse within the institute.
Doctor Sophie Vivian was seven years old when she started training at the AIS. She had won the state gymnastics championship when she was five. She was not expecting the level of brutality the coaches inflicted on the athletes.
"There was a lot of belittling, a lot of humiliation, a lot of yelling," Doctor Vivian told ABC News journalists.

"If you were not able to perform a particular trick, you would be ostracised from the group — the worst thing for me was the silent treatment."
She also reported painful techniques to improve their flexibility. On one occasion, she was strapped to the bar and left to hang there for long periods of time. They would also have to do the splits with their legs supported on two boxes.
"Our coaches would come and grab us and push us down, push our hips down to the floor," she said.

"They're pushing us well past the point of your body's natural resistance, and leaning their full body weight on us in order to get our legs to go back. Girls would very often be in tears or crying out in pain and that wasn't taken as an indication to stop."
If the girls cried, they were told they were "babies". 
Dr Vivian reported rolled ankles, sprained wrists, open wounds that were taped up while she trained, bruising and dislocated shoulders. She was forced to train through all of these injuries for three years.
Another athlete who preferred to remain anonymous said she loved gymnastics until she started training at the AIS. She was forced to do the same flexibility exercises and suddenly saw a whole different side to the sport.
On another occasion, she was doing chin-ups on the bar and her coach started screaming at her, telling her he didn't like the way she was doing chin-ups.
"He just started screaming at me that I was an idiot and that it was easy and that if I couldn't do it, right, I'd have to do a million," she told the ABC. 

"I was trying to explain my elbow was hurting — I couldn't keep going and I couldn't do it properly because of my elbow and he just kept screaming and telling me that I was lying."
Both women claim they were forced to train through their injuries regardless. Many Australian gymnasts were put through the same treatment. The anonymous athlete said she was forced to train with a sore shoulder for three months.
"No-one believed me despite the fact that lifting it to halfway, you would hear it — clunk — it sounded like a brick was dropping on the ground." 
She ended up needing a shoulder reconstruction when she was only 13-years-old.
1995 investigation into abuse at the AIS determined there was "no systematic abuse of gymnasts"
In 1995, then-sports minister John Faulkner commissioned an investigation into the allegations of physical, emotional and sexual abuse at the AIS, but the report came up short.
The investigation was completed by sports lawyer Hayden Opie after coach Mark Calton was accused of hitting one of the gymnasts. Opie's report claimed the gymnast may have "provoked Calton into losing his self-control" and recommended counselling for the coach, not the gymnast.
The girl was 10-years-old at the time of the alleged assault.
There were also claims two gymnasts, aged 9 and 10-years-old respectively, were called "fat" and "lazy" by their coach. Again, Opie dismissed these allegations and said these terms were not used to cause psychological humiliation. He also claimed these terms were often used in high-performance training centres.
The final report stated:
"No systematic or widespread abuse of AIS female gymnasts has been found to occur at any time. Major change at the AIS is not necessary."
This left gymnasts and parents alike seething, but a later report in 2018 didn't offer any more comfort. The 2018 report stated that the allegations were incomplete and the investigation took longer than expected. They claimed an extension would have "increased the burden placed on all parties involved".
Again, no wrongdoing was found following the investigation.
Australian Human Rights Commission (AHRC) has since released a damning report into abuse within Gymnastics Australia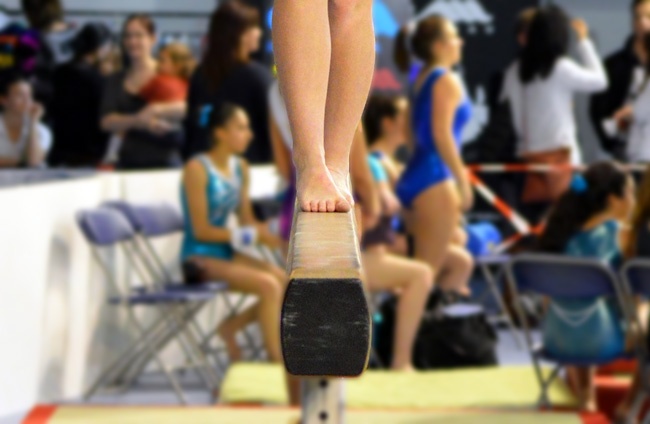 Image: Top End Sports
In 2020, Netflix released a documentary called "Athlete A". 
It gave the world a horrifying glimpse into the world of USA Gymnastics and the sexual abuse Olympic athletes were forced to endure at the hands of their travelling doctor, Larry Nassar. Gymnasts around the world resonated with this mortifying documentary, reliving the trauma of their time training with Gymnastics Australia. 
The documentary encouraged hundreds of gymnasts to tell their own stories of abuse through social media, shining a light on the horrific child abuse within the sport. Many high profile gymnasts from Australia were among the survivors who spoke out online.
In response, Gymnastics Australia requested an inquiry from the Australian Human Rights Commission (AHRC).
In May 2021, the AHRC's final report was released and revealed the sport was a "petri dish" of child abuse, highlighting risk factors like the "win-at-all-costs" culture, an environment of control, tolerance of poor behaviour and the young age of female gymnasts.
The AHRC provided 12 key recommendations to improve the culture within Gymnastics Australia, which they have agreed to implement. This is a huge move in the right direction for child safety within the sport, although the issue of minimum age for gymnastics has also been raised since the report was released.
Finally, gymnasts around the world are being recognised. Their traumatic experiences and mistreatment will no longer go unheard, and hopefully, with these new recommendations in place, child abuse within Gymnastics Australia will be brought to a grinding halt.
At Kelso Lawyers, we fight for those who have been let down by the people and institutions they should have been able to trust. If you believe you have been a victim of institutional abuse within Gymnastics Australia or any organisation, we can help achieve compensation for your trauma. 
Get the justice you deserve with Kelso Lawyers. We want to hear your story. Call (02) 4907 4200 or complete the online form before you accept payment from the National Redress Scheme. 
Feature Image: news.com.au