The Institution for Boys, Tamworth, was established by the Child Welfare Department in 1948. Originally a colonial prison the Institution for Boys was a place of secondary punishment for boys aged 15 – 18-years-old who had absconded from Mittagong Training Home or Mount Penang or had been convicted of offences in those homes.
However, for almost all of the boys, the punishments at the institution were far too harsh. Many former inmates said there was a "kill or be killed" culture within its walls. From day one, the boys were beaten, starved and had to fight for their lives every single day. 
Bob McCluland, who was sent to Tamworth for five months in 1962, walked away from the institution with a "killer instinct". 
"Anyone crossed you, you'd just cut their throat," he said.
He's not the only one. ABC News interviewed six former inmates who did not go on to commit violent offences but agreed with Bob's sentiment. 
They all agreed time spent at the Institution for Boys in Tamworth could turn a man into a killer — and that it did. 
Alumni of the Institution for Boys in Tamworth include some of Australia's most notorious killers and criminals, including:
Neddy Smith — one of Australia's most prolific underworld criminals

James Finch — lit the Whiskey Au-Go-Go fire in 1973 which killed 15 people, one of Australia's worst mass murders of the time

Archibald McCafferty — convicted serial killer

Kevin Crump — a man whose file has been stamped "never to be released" for the murder of Collarenebri housewife Virginia Morse

George Freeman — alleged underworld kingpin

William 'Billy' Munday — a rapist who later killed a fellow prisoner

Peter Schneidas — an inmate who killed a prison officer.
What happened between the walls of this brutal — often deadly — institution? What caused so many boys, now men, to become violent criminals and get locked up behind bars? 
In this article, we expose the horrific punishments the boys were put through and how this impacted their lives so heavily.
The boys were not allowed to look at each other — if they did, they were forced to wear a box on their head
Keith Kelly was sent to Tamworth when he was just 16-years-old. In an interview with ABC News, Keith said the inmates were not allowed to look at each other and had to keep their distance at all times. 
"You're not allowed to talk to other inmates. You have to be six feet away from another inmate. You can't look at another inmate," Keith said.

"If you turn your head a little bit, they'll put a box on your head and put two little pinholes in it and you're forced to march around all day with that box on your head. You've got to eat with that box on your head." 

"Can you imagine trying to eat with a box on your head?"
However, this was one of the better punishments for the teens at the Institution for Boys in Tamworth. Keith told the ABC that starvation was their main punishment apart from solitary confinement. 
"You had what you call a 'bounce' and three-quarters of your meal was taken away from you. If you had three bounces in one day, they would turn around and give you a boob meal — half a glass of water and milk and a slice of bread," Keith said.

"You can't live on that, you can't treat kids like that. Do it today and you'll be charged."

"The only difference between Tamworth, Norfolk Island and Port Arthur is that in Tamworth, you never got the cat o' nine tails. When you go to Tamworth and you come out, you're never the same."
Keith also claims he was beaten twice for rejecting the sexual advances of one of the guards at the institution. 
"Please don't send me there, I'll do anything you want" 
In 1971, Peter Solway was living at the Church of England Charlton Boys' Home in Ashfield, Sydney. He was charged with being "uncontrollable" and lived among 19 other boys. There, he suffered from ongoing physical and sexual abuse, alongside his fellow inmates. 
Shortly after his arrival at Charlton Boys' Home, he went on a camping trip with the homes' executive officer, Ray Menzies, to the Blue Mountains. Solway says he witnessed Menzies sexually abusing another boy there.
Two months after being placed at the home, he landed a job in Stanmore where he was sexually assaulted by his supervisor. He was just 16-years-old.
Peter told a visiting child welfare officer that he had been sexually assaulted by one of the supervisors. However, the welfare officer was sharing a room with Menzies who was allegedly already abusing the other boys.
Peter was forced by the home's administrator to lie to the police and confess to what was then a crime or be transferred to Tamworth.
"I was shaking like a leaf and Ray Menzies said to me 'I'm going to send you to Tamworth boys' home for this behaviour'," he said.

"I would meet kids when I was on remand who had come down from Tamworth to go to a dentist or whatever, and you could see they were hardened," Solways says.

"I'm pleading with Menzies, 'please don't send me there, I'll do anything you want.'"
Instead, Menzies sent Solway to the local police to have him charged with the "abominable crime of buggery". At this time, homosexuality was still a crime in Australia. According to court documents, the perpetrator of the abuse was also charged with the same offence and Peter was framed.
"Solway was approached by the foreman and then during the course of employment, the various acts of oral intercourse and buggery took place between them," the documents read.

"This lad eventually became worried by his conscience and then he reported it to his housemaster at Charlton."
Australia's most notorious criminals on their time at the Institution for Boys in Tamworth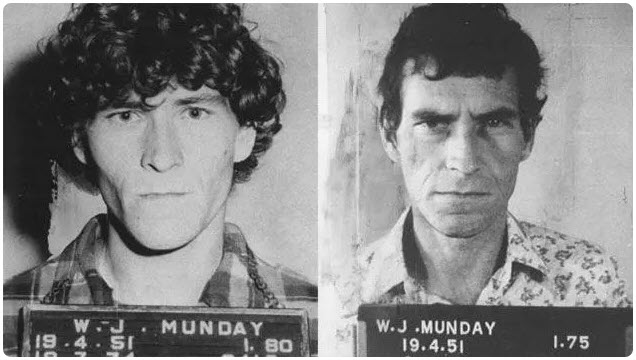 Image: Yahoo News
The Institution for Boys in Tamworth manufactured a slew of violent and ruthless criminals: rapists, murderers, bank robbers and more. One of those boys, now a man, was William "Billy" Munday who grew up to become part of the Grim Reapers gang. 
In 1978, he was sentenced to 58 years in jail and convicted for a slew of crimes including rape, kidnap and armed robbery. He was later sentenced to life in jail for killing fellow inmate Stephen Shipley in Parramatta prison. 
Convicted bank robber, John Killick, has even expressed a deep fear of Munday. After meeting Munday in prison, he told News Corp that "Billy Munday was a mad crim and killer".

"He was in for murder. He used to stand over and rape boys in Goulburn prison," Killick said. 

"He used to work as a sweep and he'd see who was coming, say 'I like that one' then he'd go to the screw and say 'put this bloke in my cell'."

"He was a psychopath. I played him in chess one day because I was a champion and he said he was a good chess player. I beat him. I didn't know how bad he was at that stage. He got up and shook hands and said 'good on you John, too good' and went away."

"Then everyone came and told me later that I was lucky to be alive." 
Later, Munday released an autobiography about his time in the underworld, time in prison and his time at the Institution for Boys in Tamworth. Reflecting on his time at Tamworth, Munday said "I can almost lay blame there for what I've done". 
"I came out of there a hardened but scared boy on the verge of manhood. I left full of hatred," Munday wrote.
It seems that hatred manifested into real-life violence. Sharing characteristics with one of America's most notorious serial killers "Son of Sam", Munday would cruise parks looking for lovers sitting in their cars.
"We'd sneak up behind them and put a gun to their heads and take them to some hide-out. Then we'd bash the guy and rape the girl," he said.

"I used to tell them after we finished that we were going to kill them, just to see the looks on their faces. There had been so many times I had been that scared of death, I just wanted to see their reactions."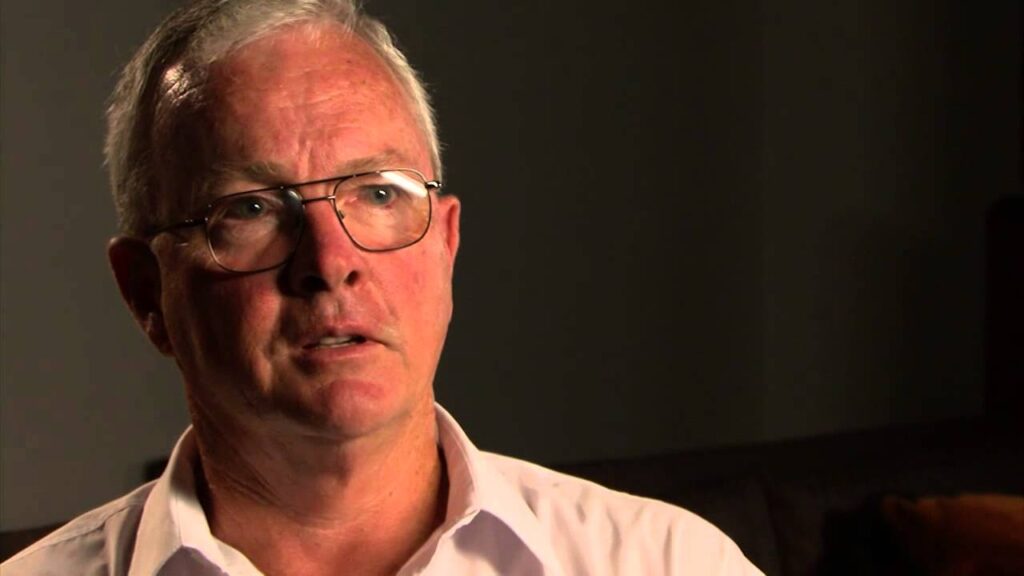 Image: Sydney Living Museums 
George Freeman, the alleged underworld kingpin of Sydney, also spoke out about his time at the Institution for Boys in Tamworth. He was there in 1952 before inmates started to report regular bashings. 
However, he says his introduction to the place was being punched in the head by one of the institution's officials. From then on, he (alongside the other boys) was put under psychological pressure and described it as "torture". 
"I think the Tamworth boys' home was probably the toughest, most damaging institution I ever saw the inside of," Freeman wrote in his autobiography. 

"They could break kids in there. They would torture your mind with the pressure. It was mindless discipline, unproductive and cruel. I don't know anyone who came out of Tamworth in those days who didn't go on with a life of crime. It was them or us. It had to be to survive."

"All Tamworth did was ingrain the bitterness. They created the ultimate finishing school for crims."
The late Freeman has since been dramatised as the grey-haired star of one of the Underbelly television series and over the decades, 35 violent deaths have been linked to the inmates of the Institution for Boys in Tamworth.
"I suppose if you knock around with violence long enough, you become violent yourself"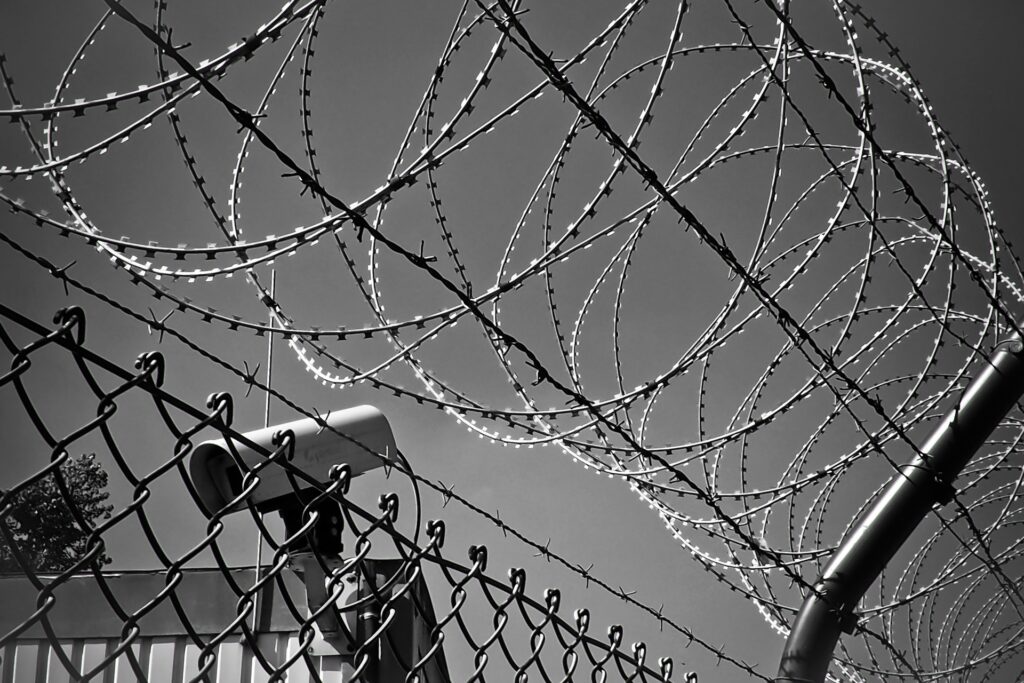 Image: Pexels
The stories coming out of the Institution for Boys in Tamworth has seen psychologists and wardens weighing in on the topic of corporal punishment in government-run homes throughout the 1960s, 1970s and 1980s. 
The chairman of the Australian Psychology Society College of Forensic Psychologists, Michael Daffern, says the treatment doled out at Tamworth probably intensified the boys' capacity for violence.
"If we've got a group of people who are high risk already and then we're going to expose them to punitive treatment and not provide the sort of intervention, the sort of psychological intervention that we know can have a positive impact on their life course, then we do create an environment in which individuals might worsen as a consequence of their incarceration," Dr Daffern said.
Former prison warden Des Drury, who also grew up in boys' homes, has also weighed in on the topic.
"Prisoners who had been in Tamworth boys' home said (other homes were) a walk in the park compared to Tamworth. This is some of the reason why some of these blokes went the way they went," he said.

"All their dignity was gone, it was bashed out of them. They had nothing left, they were just walking bodies with no mind. They get money where they can.

"Violence begets violence and they're sick of the rules and the regulations because it's the rules and regulations that bash the living hell out of them in these places… And especially at Tamworth."
The Institution for Boys in Tamworth is a horrific lesson in how child abuse can impact the life of the victims 
The former inmates of the Institution for Boys in Tamworth have suffered enormously since their time at the school. Struggling through starvation, beatings, sexual harassment and abuse, solitary confinement and more, the boys left the institution far worse-for-wear than when they entered. 
More than a few ended up in prison. The institution was renamed Endeavour House in 1976 and closed in 1990 after a slew of suicides. 
There is no doubt the abuse the boys suffered impacted their adult lives. While some may have committed some of Australia's most heinous historic crimes, they are still entitled to the justice they deserve. Their childhood — their innocence — was taken from them, and we're here to fight for their right to compensation. 
Get the justice you deserve with Kelso Lawyers. We want to hear your story. Call (02) 4907 4200 or complete the online form before you accept payment from the National Redress Scheme.
Feature Image: ABC News