From the outside, Royleston Boys Home in Glebe looked like a lavish manor — Victorian-style arched windows, fine brickwork and a sweeping veranda. The home was established in 1922 to provide accommodation for school-aged boys who were wards of the state, some waiting to be placed in foster care.
But in the public eye, the boys at the home were delinquent juveniles living in the lap of luxury. However, this couldn't be further than the truth. Life was hard for the boys at Royleston Boys Home. 
The boys were subjected to slave labour, sexual abuse and beatings so violent that some children were left with permanent disabilities. The ongoing abuse caused many of the boys to become suicidal. 
"I'll never forget being told about a little boy who had just arrived at Royleston," Leonie Sheedy, the CEO of the Care Leavers Australasia Network (CLAN), said. 

"He was led down to the backyard where he saw twin boys sitting in a sandpit. He stood there watching them when one of the twins looked up and asked him if he would kill them both. Can you imagine how wicked must things have been to have to ask another child to end your life and your brother's life?"
The abuses that occurred at Royleston Boys Home between the 1920s and the 1980s were despicable. In this article, we expose what happened at Royleston and share the stories of its survivors. 
The boys weren't allowed to protect each other from physical abuse 
Geoff Meyer was four-and-a-half years old when he arrived at Royleston Boys Home. He had been a ward of the state since he was 17 months old. He said the squeaking hinges of the front gate sounded like someone screaming — an omen of what was to come. 
From the moment he arrived, Geoff — like the other boys — was subjected to frequent punishments.
"In the dining room, the food wasn't cooked and the porridge had weevils in it… but if any of us vomited it up, we were forced to get on the floor and to lick it all back up again… And this was done by adults in charge of our care," Geoff said.

"We never really thought about it then but thinking about it now, you wonder why the hell did they do this, how could they do things like that to little kids?"

"I remember thinking 'why are we always in trouble?' You would either be flogged or put underneath the stairs for up to three days without food, water or toiletries."
The boys weren't allowed to talk to each other, weren't allowed to learn each other's names and weren't allowed to protect each other. Geoff said he was lucky because there was one ritual where he was "saved" by the kindness of a fellow resident — at bath time, the supervisors forced the older boys to squeeze the testicles of the younger boys.
The supervisors would make bets about who would scream the loudest. 
The boy who was chosen to abuse Geoff only pretended to hurt him. Geoff said he "screamed his head off" to convince the supervisors he was really in pain. 
"Oh this is great, I've got a mummy now"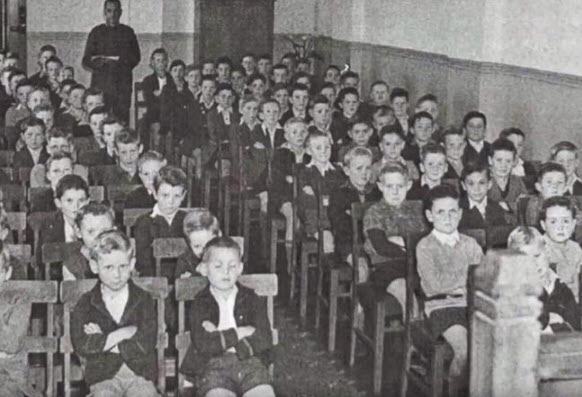 Image: Daily Telegraph
Sexual abuse was common at Royleston Boys Home. Unfortunately, Geoff was also subjected to this — he didn't know what was happening because he was so young. 
"The matron took me into her room and said to me 'I am your new mother'. I had never seen my mother but I had heard other children talking about their mothers so I thought 'oh this is great, I've got a mummy now'," Geoff said. 

"The matron said this is what mothers do with their sons. I can remember those words and I didn't know why back then but I felt what she was doing to me was wrong. What that matron did to me was so excruciating, I passed out from the pain."
Soon after the matron started to abuse Geoff, he was sent to a foster home where the foster mother noticed that he was hunched over in pain. He told her that his "wee-wee" hurts — he had contracted a serious infection. 
He was returned to Royleston Boys Home and Geoff told the superintendent that the matron had been abusing him. Instead of doing anything to help the child, the superintendent threw Geoff in the cupboard under the stairs for three days. He described the experience as "terrifying".
Child slavery at Inghams Group Ltd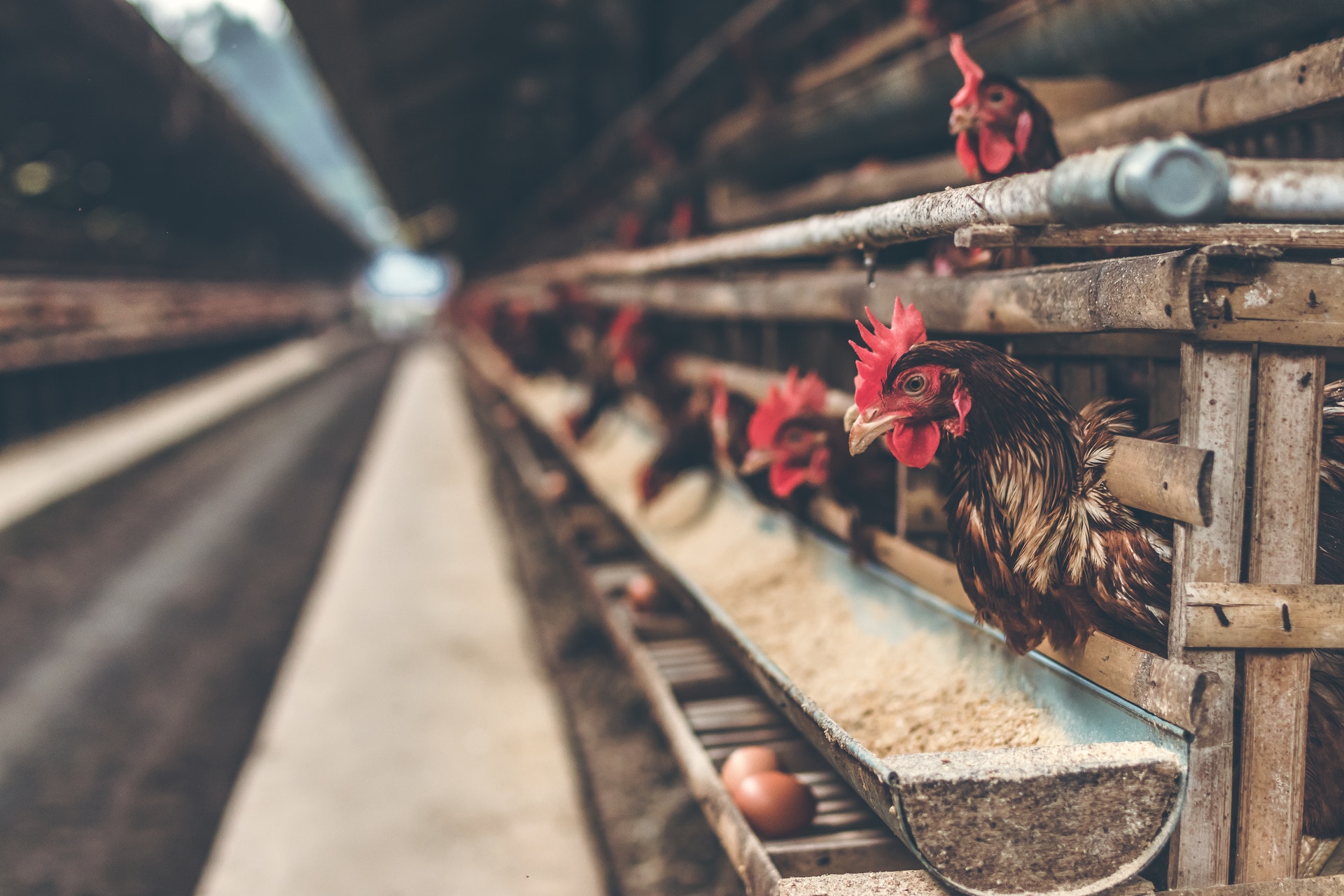 Image: Pexels
Ron Arthur arrived at Royleston when he was seven years old. He recalls "copping it" every single night and being beaten for the most trivial things.
"We used to cop it every night. If you peed in the shower you got the strap. It was cold water, as there was no hot water. Because it is only natural, when the cold water hits your body, you automatically wee. Whack! across the posterior."
A man living in the home's loft also subjected Ron to sexual abuse — he penetrated Ron from behind. Ron complained to the superintendent and was told to "deal with it". However, the next week, the man was gone. He was moved to another Children's Home.
"He was never charged. I think other boys probably complained but it was all kept secret. The super said 'don't tell any of the other boys about it'."
Ron realised no one was going to help him and tried to escape. 
When he was captured and returned to Royleston, he was sent out to work as punishment for trying to run away. He was sent to Wally Ingham's chicken farm in Casula — these days, Ingham Group Ltd is one of the biggest and most popular suppliers of chicken in Australia.
"I thought at the time that was good because a few other boys who had run away, when they were caught and returned, they would disappear during the night and I would wonder where they got to. Turns out some of them were sent to Parramatta asylum. Poor lads," Ron said.

"I was there for seven months and it was constant work. After you picked up the eggs you had to clean the pens, after you finished that you had to go to the next pens."

"It was the same work every day. No time off. It was a seven day a week job. Never a day off. and it was all state ward boys. There was no payment at all. I never received one red cent."
"We have remained forgotten" 
In 2009, former Prime Minister Kevin Rudd apologised to the Forgotten Australians — Australian-born children in care and British child migrants who suffered from appalling abuse in out of home care institutions like Royleston. 
The embattled National Redress Scheme was established to compensate these Australians. However, many survivors say that they remain forgotten.
"People like us were deemed to be second-class citizens. We were told your own parents don't want you so no one else wants you. You will end up in jail, you are a no-hoper. No one will love you," Leonie Sheedy, the CEO of the Care Leavers Australasia Network (CLAN), said.

"You crush a child's self-esteem and there is no one else to balance that out. You don't feel entitled to go to the authorities, and those brave ones who did weren't believed."

"The whole nation is responsible for this. They didn't care about children like us and we were hidden from society and we have remained hidden and forgotten."
If you were abused at Royleston or any other out of home care institution, we urge you to contact us before applying for redress from the National Redress Scheme. Many applicants to the National Redress Scheme are disappointed with the result. 
At Kelso Lawyers, we have the experience and skills to help you achieve the maximum amount of compensation possible for your case.
Get the justice you deserve with Kelso Lawyers. We want to hear your story. Call (02) 4907 4200 or complete the online form before you accept payment from the National Redress Scheme. 
Feature Image: Daily Telegraph