St Patrick's College was a day and boarding school for boys in Goulburn NSW run by the Christian Brothers. It ceased to exist in 2000 when it merged with Marian College for Girls and became the Trinity Catholic College — enrolments had been steadily declining, and it's easy to see why.
What parent would send their child to a school with a history of sexual abuse?
St Patrick's College in Goulburn employed several paedophile priests in the 1970s and 1980s, including Brother Obbens, Brother Standen and Brother Dunn. In this article, we expose their crimes and encourage survivors to come forward to seek compensation. We're here to help. 
Offenders at St Patrick's College
In the 1970s and 1980s, several paedophile offenders worked at the school. The men took advantage of very vulnerable children — for many of the boys, it was their first time living away from home, and they were incredibly anxious and homesick. These children were desperate for comfort, for someone they could trust, but what they received instead was disturbing, despicable treatment from the hands of those who were supposed to care for them.
Below, we have exposed some of the worst offenders at St Patrick's College in Goulburn.
Brother William John Obbens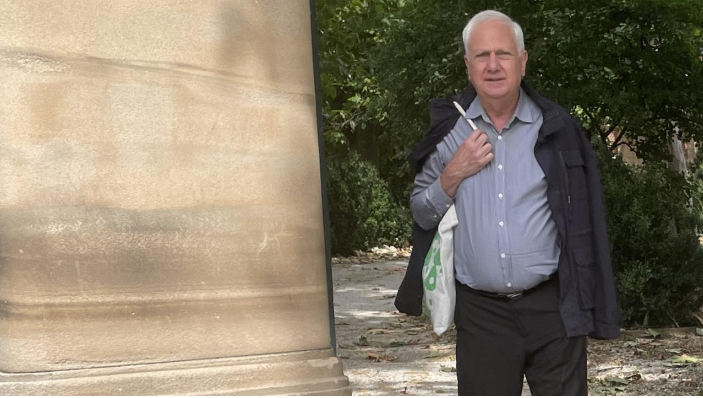 Image: Daily Telegraph
Brother William John Obbens was a Christian Brother, boarding master and teacher at St Patrick's College in the 1980s. His room was on the same level as the boys' dormitory. 
One victim was 11 or 12 years old when he was abused by Obbens. He had asked Obeens if he could go see the school nurse because he had sore testicles. Obbens allegedly closed the door and told the victim to show him "where he was sore". Instead, he fondled the victim's penis and testicles. 
On another occasion, the "extremely predatory" Obbens woke the same boy up in bed and asked to "chat". He proceeded to put his hand down the boy's pyjama pants and fondled his genitals. The boy managed to move away and hid in the dormitory bathrooms for the rest of the night, as it was the only place he felt safe. 
In 1989, Obbens was found guilty of offences involving other year eight boys during the same time period. He was ordered to be on good behaviour or get a $100 fine. Despite the conviction, he would go on to work at another school. 
In 2017, he served an 18-month prison sentence after pleading guilty to three counts of aggravated indecent assault against three boys under his care.
Obbens was arrested again in 2021 when a survivor from St Patrick's contacted the police. However, in 2022, Obbens was spared jail time and was given an 18-month community corrections order after the Judge said Obbens could live a "law-abiding life" and had been largely "rehabilitated".
Brother David "Dave" Standen
Brother David "Dave" Standen (otherwise known by his birth name, William Peter Standen) sexually abused seven former students of St Patrick's College. 
In Court, the survivors recalled how Stenden groped them through their underwear and watched them shower. One survivor remembered being called to Standen's room after "lights-out" under the guise of discipline or tuition. Standen ordered the boy to bend over or lie face-down on his lap, and Standen would molest the boy while quizzing him on mathematics or spelling. 
Most of the boys were homesick and in their first year of boarding when they came into contact with Standen. Almost all have gone on to have lifelong drug and alcohol addiction struggles and have trouble maintaining jobs and close relationships. 
In 2016, Standen pleaded guilty to indecent assault charges involving 18 victims (seven were from St Patrick's alone). He was sentenced to nine years and two months in prison with a non-parole period of four years. Judge Blackmore described Standen's behaviour as "deplorable" and "wrong on every level". 
"The offences were committed on young boys who were isolated, away from home, vulnerable and at times homesick," Judge Blackmore said. 

"Some were experiencing separation anxiety, and he used this as a basis to take them to his room. He was in a position of trust, and he completely abused that trust. It is a breach of trust of the highest order, in my view."
Brother Gavan Dunn 
In 2016, Brother Gavan Dunn was found guilty of indecently assaulting a 14-year-old student in 1981. Dunn was working as a teacher at St Patrick's and was tasked with taking some of the boys to a cadet camp in Singleton. The victim was feeling nervous and suffering from stomach cramps, which is when he went to see Dunn in the first-aid tent. 
Dunn directed the boy to lie down, and then Dunn touched the boy down his stomach to his genitals. The boy reacted negatively to the "gentle touching" and left the tent immediately. He told a few other boys but didn't get much of a reaction. 
In Court, Dunn rejected the victim's claims. 
"No, I didn't do this. I don't remember him coming to me for medical treatment. I don't remember him at all."
He was sentenced to 20 months in prison with a non-parole period of 14 months. His legal team immediately filed for an appeal and bail, but he was refused bail. 
Thomas Rodney Sullivan
In 2021, Thomas Rodney Sullivan was jailed for at least one year and two months for sexually abusing a student at St Patrick's. Sullivan was employed as a Christian lay brother and groundskeeper at the school in 1975 and 1976 when the abuse occurred. Students were often given chores like mowing and became friendly with Sullivan.
In 1975, a 13-year-old victim arrived at the sheds with some other boys to do chores, but they were left alone for a period of time. Sullivan led the boy away to the first floor of the Brother's House, which was out of bounds for students. Sullivan closed the door and started fondling the boy's genitals while telling him, "you're a beautiful boy".
The abuse continued over the next several months and progressed to digital penetration. Within a week of that incident, the boy told a Father that he was unhappy at the school and moved elsewhere in 1978.
Sullivan told the Court he was "set up", and several Christian Brothers and a Father said the allegations seemed "totally out of character" for him.
Sullivan will be eligible for parole in November 2022.
Brother Peter Lennox
Brother Peter Lennox worked at various schools throughout Sydney and regional NSW, including St Patrick's. In 2019, he was jailed over charges of sexual abuse against two boys in the 1970s — one boy from St Paul's Catholic College in Manly and one boy from St Patrick's. 
He was sentenced to 12 months in prison with a non-parole period of six months — a mere slap on the wrist. 
Alleged Offender — Brother Christopher Rafferty
Brother Christopher Rafferty was accused of sexually abusing a student between 1984 and 1987. The victim was 14 to 16 years old at the time of the alleged abuse. 
The victim went to NSW Police in 2014. He claimed he had reported Rafferty to the Christian Brothers in 1999. He was paid $200,000, but no criminal charges were laid. 
In 2016, Rafferty was acquitted on all six child sexual abuse charges, despite Judge David Frearson accepting the accused sexually assaulted the complainant. Judge Frearson was not satisfied the Crown Prosecutor had proven each charge "beyond reasonable doubt" and said the complainant's testimony was "vague and inconsistent" at times. 
It's never too late to seek justice
These men may be in their 70s and 80s, but that does not mean they are free from the consequences of their actions. If you believe you were abused at St Patrick's College in Goulburn, we want to hear your story. 
We have acted on behalf of hundreds of institutional abuse survivors throughout Australia and achieved favourable outcomes — we will listen to you, believe every word you say, and do whatever it takes to recover compensation alongside a formal apology from the institution that wronged you.
Get the justice you deserve with Kelso Lawyers. We want to hear your story. Call (02) 4907 4200 or complete the online form before you accept payment from the National Redress Scheme.
Feature Image: Goulburn Post