Almost 13 years after fleeing Australia, former principal Malka Leifer has returned to Melbourne to be charged for child sexual abuse.
Leifer has been accused of abusing three sisters during her time as the headmistress of Elsternwick's Adass Israel School between 2001 and 2008. 
She fled to Israel in 2008. The Victoria Police submitted a request for her extradition in 2014. 
"These are extremely serious charges and now that Ms Leifer has been extradited to Australia, those charges can now be tested by the courts in Victoria," Attorney-General Christian Porter said.

"Ms Leifer's return to Australia marks the end of a very long and complicated extradition. I thank the Israeli Government for its cooperation and assistance during the course of this process."

"The arrival of Ms Leifer in Australia will bring relief to alleged victims who have waited many years for this moment. It is now important that the legal processes are allowed to proceed in Victoria without commentary which could affect that process."
The Jewish Community Council of Victoria (JCCV) has welcomed the news of her arrival back in Australia after "protracted delays". However, the Adass Israel community which employed Leifer has remained tight-lipped. It is said the school paid for Leifer and her family's flights to leave the country in 2008.
The three survivors, Nicole Meyer, Elly Sapper and Dassi Erlich have not commented since the news of Leifer's return. However, the three women lobbied doggedly for Leifer to be extradited and were involved in the #BringLeiferBack campaign.
On Thursday 28th of January, Leifer faced court on 74 charges including rape.
She did not apply for bail and will remain in custody until she is back in court on April 9th.
September 2021 Update: Leifer committed to stand trial for more than 70 charges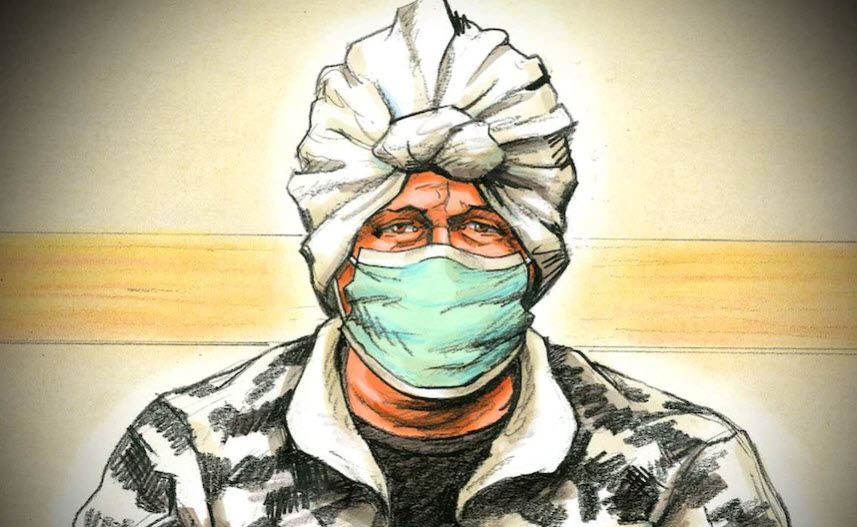 Image: ABC News
Prosecutors have successfully convinced a magistrate that Malka Leifer should face the County Court of Victoria over the allegations of abuse relating to the Adass Israel school in Melbourne.
Leifer was facing 74 charges but four were dropped because they allegedly occurred in Israel. 
On the 23rd of September 2021, Leifer appeared in court via video link from prison. She sat facing away from the camera for her plea.
"Having carefully considered the entirety of the evidence… in my opinion the evidence is of sufficient weight to support a conviction," Magistrate Johanna Metcalf said.

"I propose to commit the accused for trial. Mrs Leifer, do you plead guilty or not guilty?"

"Not guilty," Leifer said.
Joshua Elrich, the ex-husband of accuser Dassi Elrich, told the court detailed elements of their private life including their move to Israel and Mrs Elrich's meetings with Leifer.
In 2008, Mr Elrich claims he heard his ex-wife talking to her sisters about her relationship with Leifer behind closed doors. He said his ex-wife sounded panicked and has "mentioned something about her relationship with Mrs Leifer" to a social worker named Chana Rabinowitz.
"Dassi was very worried about how it had been taken, and that Mrs Rabinowitz was going to contact other people in Melbourne to speak about it," he said.

"She was very concerned about what was going to happen next, and she was not sure why it was being taken in such a serious way."
When Leifer's lawyer asked Mr Elrich whether the social worker had taken things out of proportion, he agreed. However, he was then questioned about the details of Mrs Elrich's relationship with Leifer.
"Did Dassi tell you that what she had said to Mrs Rabinowitz was how Mrs Leifer had been very affectionate, how she would hug Dassi, rub her thighs and generally give her special attention," Leifer's lawyer asked.

"That's how I remember it," Mr Erlich said.

"Over the clothes, the touching?" the lawyer asked.

"I don't remember what kind of detail, I just remember that at the time, I didn't find it particularly concerning," Mr Erlich said.
Mr Elrich also recalled another overheard conversation between Mrs Elrich and her sisters in 2011 about the former principal. 
"I heard them saying they wanted to call her up and to cause her problems. They were laughing about it. It seemed to me that they just wanted to harass her," he said.
Under cross-examination from the prosecutor, Mr Elrich said his ex-wife made a statement to the police a short time later. 
Leifer will return to face the court in October 2021. More news as it comes.
Get the justice you deserve with Kelso Lawyers. We want to hear your story. Call (02) 4907 4200 or complete the online form before you accept payment from the National Redress Scheme. 
Image: The Times of Israel