What Politicians Don't Want You To Know About The National Redress Scheme
The National Redress Scheme (the NRS) has passed through federal parliament and will start taking applications on 1 July 2018.
This has been a hot topic since the Royal Commission ended in December 2017; all the States and Territories of Australia have agreed to take part. All the biggest churches and charities have signed up too. The politicians have rushed through the new laws to make sure the Scheme starts as promised on 1 July.
But is the National Redress Scheme right for all survivors of institutional child sex abuse?
Peter Kelso is an expert in abuse compensation and knows all the pitfalls to watch out for.
Here is some sound advice for all survivors of sexual abuse perpetrated by those in an institution or church: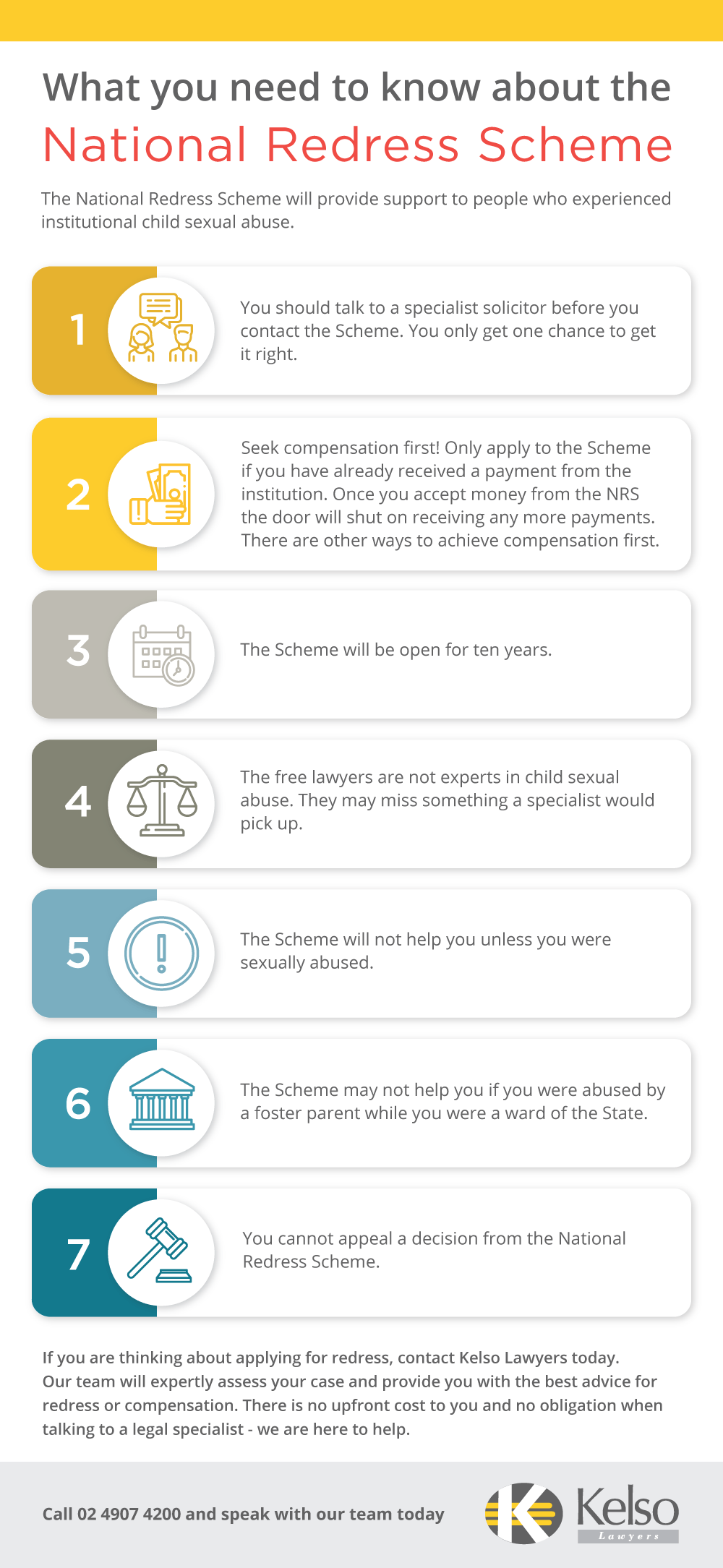 Queensland had the Forde Scheme, Western Australia had a scheme and so did Tasmania. None of these so-called 'statutory schemes' have benefited survivors. The schemes offered peanuts and treated survivors like homeless people begging for bread.
Governments have an appalling record in this area.
The way this bill has been written is of a particular concern. The very fact there is no right of appeal for these payments will have a negative impact on individuals who sign up for the NRS only to find their payment is much lower than what they deserve. Once they've found out, it's too late. The NRS will NOT be paying you for lost income or loss of earning capacity. These things are a huge red flag for victims and families of victims.
The area of historical sexual abuse law is complex.
The National Redress Scheme will be Malcolm Turnbull's shining legacy – but in fact it has been thrown together in a big rush and passed without listening to all the warnings. It will be divisive. It won't offer the money or the justice you deserve. It's not what the Royal Commission recommended.
There will be some survivors who are excluded.
The Jehovah's Witnesses are the only church of any size which has refused to sign up to the NRS. It has not issued a blanket apology to its victims. You will have to see a solicitor if you want justice from the JW's. This secretive organisation will not admit any wrongdoing. It has to be sued in the civil courts which can be risky and expensive.
If you would like to learn more about how Kelso Lawyers can help you with a claim through the National Redress Scheme, contact our team today.
If you would like more information on claiming compensation for the abuse you suffered, download our guide to compensation today.