As written by the founder and principal of Kelso Lawyers, Peter Kelso
I welcome the announcement of a state-run Care Leavers Redress Scheme for the state of Victoria. The announcement was made on 12 October 2022 by the Premier of Victoria, The Hon. Daniel Andrews MP.
The new scheme is expected to pick up claims by people who were not eligible for redress under the National Redress Scheme (NRS).
The NRS is a scheme for child sexual abuse survivors only.
Many survivors of institutional child abuse were let down when the Commonwealth Government under Malcolm Turnbull limited the NRS to sexual abuse only. Children who suffered serious physical assaults, torture, neglect, forced labour, forced isolation, and forms of emotional abuse were completely left out.
The new scheme recognises that sexual assault is not the only way to abuse a child. It will also recognise that physical and psychological abuse and neglect have also caused devastating harm to children across the country.
Though I welcome the announcement, the devil will always be in the details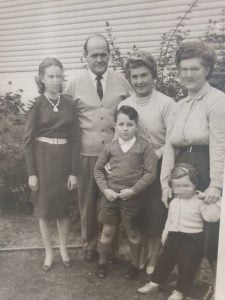 It is presently unclear whether the scheme will cover children in all Victorian institutions or only children in the care of the Victorian Government. Many children in Victoria were abused in non-governmental institutions run by religious and charitable organisations.
These survivors also deserve justice.
It is also unclear how much survivors will be paid and whether they will be required to relinquish their right to legal action against the Government in order to receive Redress.
These are questions that need answering.
I am already very disappointed that the scheme will be limited to abuse prior to 1990. Kelso Lawyers has acted for survivors of abuse in Victoria well into the 1990s. There were still many problems in Victoria at this time, and children in care suffered irreparable harm.
The National Redress Scheme covers abuse occurring right up until 1 July 2018, so why is Victoria excluding these same survivors from justice?
There are now many options available to abuse survivors seeking compensation and justice
Civil litigation, the National Redress Scheme and, potentially, the new Victorian Care Leavers Redress Scheme are all avenues to seek compensation for child sexual abuse. You must understand your legal options and get clear advice before deciding the best path for you. We invite all victims of abuse to contact us to understand their rights.
Get the justice you deserve with Kelso Lawyers. Register your interest in the Victorian Care Leavers Redress Scheme by completing our online form or contacting us at (02) 4907 4200. We will be in touch when the scheme commences.
Feature Image: Unsplash