Noel Greenaway was a Child Welfare Department officer at Parramatta Girls' Training School ('Parramatta') from 1963 to 1966. His job was to supervise the teenage girls sent there by the Children's Courts.
The girls were sent to Parramatta for a mixture of reasons. 
There were the runaways. The runaways were certified "uncontrollable" by the court and charged with being "in moral danger". Many had been regularly abused and neglected on the home front. 
There were other girls who had gotten into trouble with the police.
Nobody ever asked the girls why they were running away from home. They all went to Parramatta. In those days, the Magistrates did not have the options they have today.
Parramatta Girls' Training School was run more like a prison
It was called a "training school" but there weren't many traditional classroom lessons going on. It was common practice to exempt the girls from class and send them to work in the laundry and the sewing room.
The laundry was a huge commercial operation. The girls did the washing and ironing for the training school as well as for the prison and the psychiatric hospital. 
The girls did not get paid for their work. It was really no different to slave labor.
Greenaway was one of many child sex offenders working at the school
Noel Greenaway was a Deputy Superintendent in the days when Parramatta was run by Mr Percy Mayhew. Greenaway also served alongside Mr Gordon Gilford, another infamous Deputy.
Mayhew ran Parramatta for about 15 years. He raped and beat the girls regularly. He passed on his depraved management style to Greenaway and Gilford. You can imagine how younger officers from the Department would soon learn they could sexually and physically abuse the girls with complete impunity. 
No one would believe a Parramatta Girl.
The officers had complete contempt for the girls and for their jobs.
Noel Greenaway abused several women who testified at the Child Abuse Royal Commission hearing into Parramatta. He did not appear at the Commission's hearing in 2014, nor did he retain a lawyer. In fact, he was on holiday in Queensland at the time. 
Such was his contempt for the victims.
He had to be tracked down to his home in Normanhurst by the news reporters where he was confronted on his front doorstep. Greenaway denied every allegation right to the very end.
He is still a well-practised liar.
After years of thorough investigation work, the police finally got their man.
The guilty Mr Greenaway was refused bail and is now languishing in prison. He was sentenced in February 2020 by Justice Richard Weinstein. 
Justice Weinstein had experience with these matters. He mediated several compensation settlements between Parramatta Girls and the Department of Family & Community Services.
On the 9th of April 2020, Greenaway was sentenced to 21 years behind bars.
He joined Frank Valentine behind bars where they will likely stay until the day they die. 
2021 UPDATE: Greenaway lost the appeal against his long string of convictions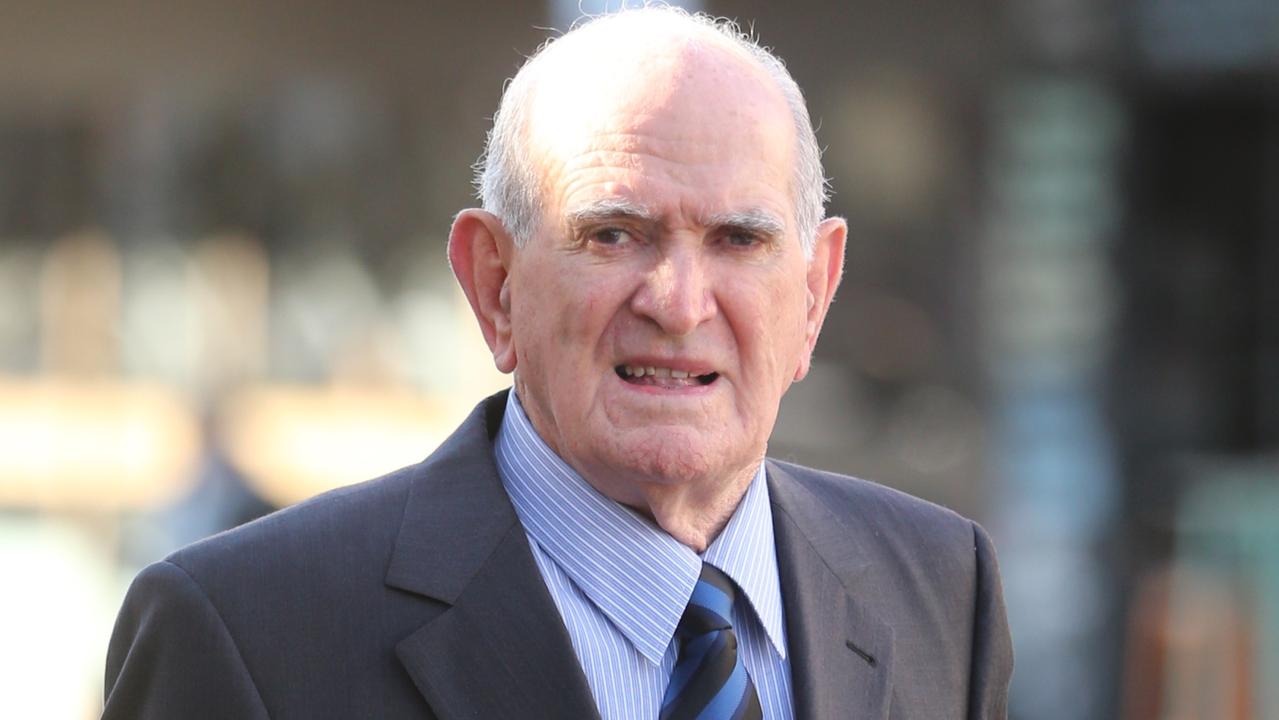 Image: The Daily Telegraph
In November 2021, Noel Greenaway lost the appeal against his shocking string of convictions and his 82 year and six-month sentence.
He was told by the Court of Criminal Appeals that he had targeted some of society's most vulnerable children (many of them wards of the state) and he deserved life in prison. At 84-years-old, life in prison won't be long.
"The applicant's crimes represent a very serious course of offending against some of society's most vulnerable young people, committed by a person in authority, over an extended period," Justice Helen Wilson said.

"Some of the offences carried a maximum penalty of life imprisonment."

"Such criminality demanded stern punishment, to address the wrong done, to make the applicant accountable, to denounce his conduct, and to deter others, principles of sentencing that applied in past decades as they do now."
Previously, Greenaway had argued that he was unfairly treated because the sentence was "manifestly excessive".
In 2019, the court was told Greenaway's life expectancy was around three years in two months. He will receive nursing home care in jail.