Shocking allegations of brutal sexual and physical abuse were heard as the Child Abuse Royal Commission focused its attention on the Parramatta Girls Training School and The Hay Institution for Girls.
Allegations of abuse spanning from the 1940s to the closure of the centres in 1974 were made at the Parramatta Girls Training School Royal Commission hearing in 2014. In the aftermath of the hearing, Kelso Lawyers negotiated significant financial settlements for the around 130 former "Parra Girls" represented by the firm.
The NSW Government opened the Parramatta Girls Training School to provide care for neglected teens or convicted juvenile offenders. In the mid-1900s, residents rioted, claiming harsh discipline and sexual abuse, with the most rebellious girls being transferred to the Hay Institution for Girls.
The Royal Commission heard claims of state-sanctioned slave labour as former 'Parra Girls' recalled long days of washing and ironing linen for hospitals and prisons, without a cent of payment. The former residents, now aged in their 60s and 70s, reported having "numbers, not names", and were subjected to repeated beatings and humiliation.
Frank Valentine and Noel Greenaway were found guilty in 2019 of multiple sex offences against teenage girls. Valentine and Greenaway were on staff at Parramatta Girls Training School. Complaints against these men featured heavily in the accounts of over fifty women who spoke to the police. These monsters are believed to be the only Parramatta abusers alive today.
With the abolition of the limitation period for historical child abuse in NSW, there has never been a better time for former Parra Girls to seek apologies and compensation.
The NSW Government wants to apologise to each 'Parra Girl' personally, and negotiate reasonable lump-sum financial assistance. There will be no court appearances or hearings to attend, and all settlements are negotiated in a survivor-friendly environment.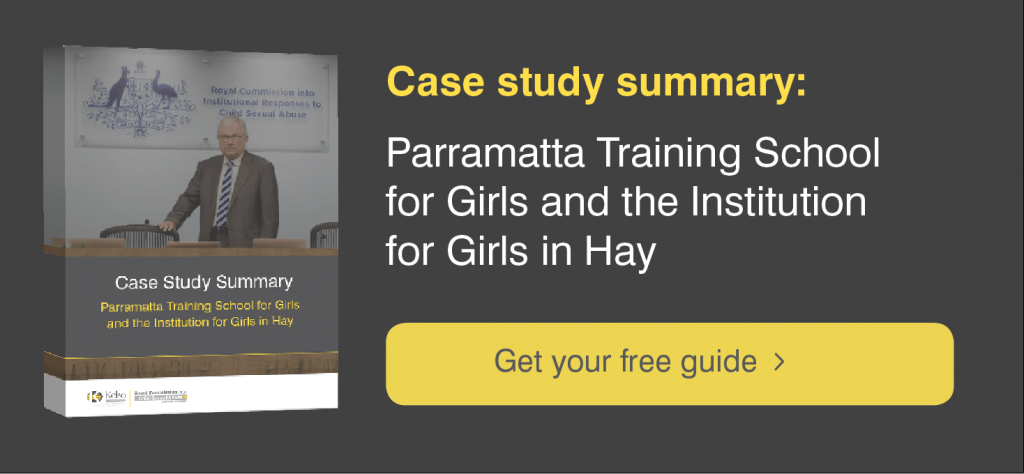 Image Source: ABC News