WARNING: This article includes references to suicide which some readers may find distressing. Reader discretion is advised. 
In 2014, shocking allegations of brutal sexual and physical abuse were heard as the Royal Commission into Institutional Responses to Child Sexual Abuse focused its attention on the Parramatta Girls' Training School and The Hay Institution for Girls. The allegations spanned from the 1940s to the closure of the centres in 1974.
The NSW Government opened the Parramatta Girls' Training School to provide care for neglected teens and convicted juvenile offenders. In the mid-1900s, residents rioted, claiming harsh discipline and sexual abuse, with the most rebellious girls being transferred to the Hay Institution for Girls.
The Royal Commission heard claims of state-sanctioned slave labour as former "Parra Girls" recalled long days of washing and ironing linen for hospitals and prisons without a cent of payment. The former residents, now aged in their 60s and 70s, reported having "numbers, not names" and were subjected to repeated beatings and humiliation.
In the aftermath of the 2014 hearing, Kelso Lawyers negotiated significant financial settlements for 162 former "Parra Girls".
In this article, we expose some of the horrific abuse and treatment these girls, now women, went through at the hands of paedophile offenders like Noel Greenaway, Frank Valentine, Percy Mayhew, Gordon Gilford, William Gordon, Denis Monaghan and Donald Crawford. 
Rules, punishments and control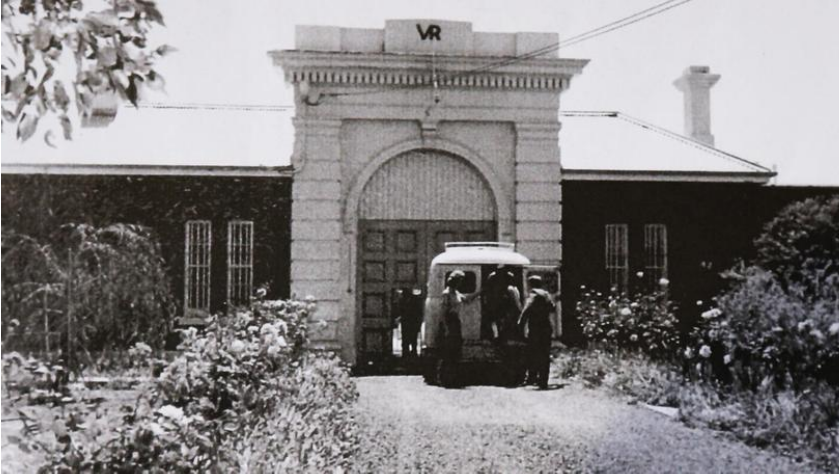 Image: The West Australian
The girls were forced to live under strict, unreasonable rules — they were told to toe the line or they would never go home. Below, we have listed just a few of the rules the girls were forced to live by. 
The girls were rarely allowed to speak to each other and they were not allowed to speak to an officer unless spoken to.

They were forbidden from speaking in the dormitories and those who did were forced to spend the night standing with their legs apart and their hands behind their backs.

They were only allowed to go to the toilet at set times during the day.

They were not allowed to roll over in bed because they were suspected of doing "something disgusting" if they moved too much.
If the girls stepped outside these rules, they would be forcibly dragged out of bed in the middle of the night and forced to scrub the concrete walkways on their knees with a bucket of water and a brush. Sometimes, the girls would be scrubbing for up to 12 hours. Alternatively, they would be sent to the Hay Institute for Girls — a place of punishment for girls who would not comply with the strict rules of Parramatta Girls' Training School.
Invasive medical examinations
Nothing was off-limits at Parramatta Girls' Training School — even the girls' medical health. The Royal Commission heard that girls were "strapped to a table" and forced to undergo an invasive internal examination that was described as "vile", "humiliating", "degrading" and downright "scary". If they refused to be examined, they would be physically abused by the Superintendent. 
They were also forced to undergo embarrassing body checks every day. The girls had to drop their towels and bend over to be examined before each shower, and the officers would also sometimes perform full-body examinations where the girls would be strip-searched with their legs spread and hands against the wall. 
One survivor told the Royal Commission that the girls were also drugged on a regular basis using a sedative called Largactil. The officers would spike the girls' teapots to calm the girls down and curb their sex drives. It also gave the officers the chance to do whatever they wanted to the inmates. 
The dungeon
The worst punishment of all: isolation in "the dungeon".
Girls were often drugged, beaten, tortured and sexually abused in the dungeon as a form of punishment. They were not given a mattress or blankets — even in winter — and were often stripped naked.
The girls were also not allowed to leave to go to the toilet. One former inmate said, "you'd wet yourself because you didn't get taken to the toilet" and another told the Royal Commission that she had to show the officers her soiled sanitary pad just so she could get a new one.
Some girls would be forced into the dungeon for up to 72 hours after being physically or sexually abused so that no one else could see them. When they were finally released, their bruises had started to fade. 
Offenders at Parramatta Girls' Training School
William Gordon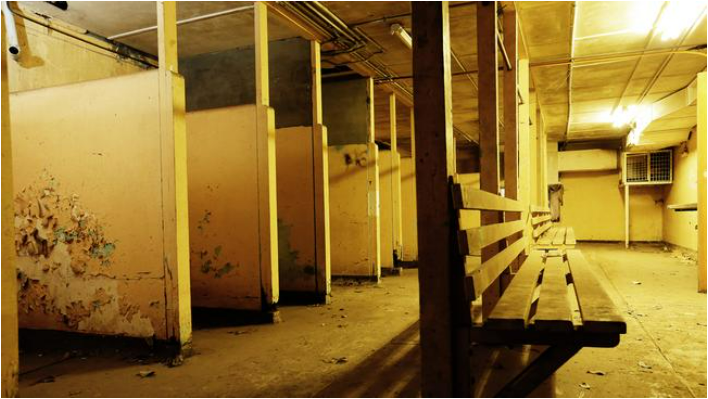 Image: Daily Telegraph
Superintendent William Gordon ran Parramatta Girls' Training School in the late 1950s. He is considered the earliest alleged abuser.
A former inmate told the Royal Commission that Gordon would rub himself against her until he was satisfied and sometimes masturbated under his desk while he was in her company. Another survivor said that Gordon sexually abused her in the shower room, the dungeon and the donkey room (a room with a coal-fired pot-bellied stove that heated the hot water for the School). 
Gordon was never reported or charged with child sexual abuse offences. 
James Paterson Henderson 
Superintendent James Paterson Henderson arrived at Parramatta Girls' Training School in 1961 but left 18 months later. A former inmate said Henderson gave her "special jobs" and asked her to perform "special favours" — not intercourse but he made her do "other things".
"The sexual abuse was bad but I was programmed. I knew what I had to do to survive, to get out and to make life as easy as possible while in there," she told the Royal Commission.
Henderson was transferred to Ormond Training School in 1962. He was never reported for his behaviour.
Donald Crawford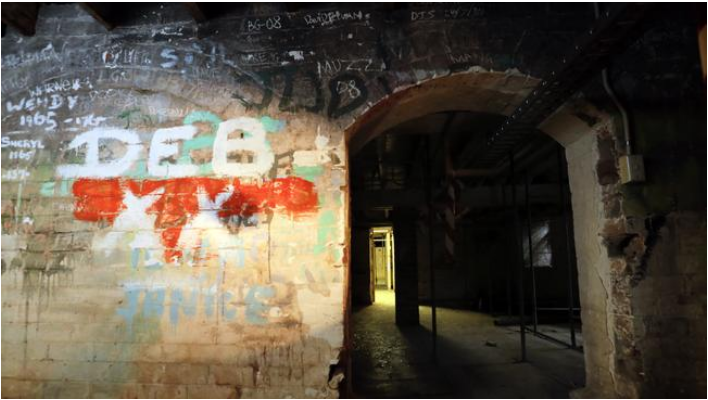 Image: Daily Telegraph
Deputy Superintendent Donald Crawford worked at Parramatta Girls' Training School in the late 1950s. A former inmate told the Royal Commission she believed she was abused by Crawford on a regular basis between March and December of 1958 — he repeatedly bashed and sexually assaulted her, and once put his penis in her mouth "with poo on it".
The survivor also said Crawford hit her over the head with his keys, threw her in the dungeon and forced her to perform oral sex. 
Another survivor told Commissioners that Crawford groomed and assaulted her many times. He did not assault her straight away — she said the grooming process "went slowly over time… he kept building the incidents up to full penetration". 
Crawford resigned in late 1958. He was never disciplined, reported or charged for the abuse in his lifetime. 
Eric Charles Johnston 
Deputy Superintendent Eric Charles Johnston was also at Parramatta in the 1950s. In 1961, it came to light that Johnston had an "undesirable association" with an underage girl at the School. The NSW Public Service referred the case to NSW Police and an internal investigation was then carried out (no witnesses were involved). 
Johnston was found guilty of three internal conduct charges but was never charged by the police. Instead, he was suspended and dismissed from the NSW Public Service.
Ronald Charles Ward 
Deputy Superintendent Charles Ward replaces Johnston and remained at Parramatta for around 12 months. One of the survivors who was also abused by Superintendent Gordon said that Ward also abused her in the donkey room and the dungeon. On one occasion, she said he "got up swearing" while abusing her because there was blood everywhere.
Ward called a female officer in because the victim had gotten her period. She was then locked in the dungeon for 24 hours.
Ward was transferred to Ormond Training School in November 1962. He was never reported or charged with child sexual abuse. 
Gordon Gilford
Image: The Daily Telegraph
Deputy Superintendent Gordon Gilford was transferred to Parramatta Girls' Training School in 1967. He has since been described as "the worst abuser at Parramatta Girls" and "a horrible man" by many former inmates. 
One survivor was forced into the dungeon and sexually assaulted on at least eight separate occasions by Gilford, even when she was pregnant. This wasn't the first pregnant teen he had abused — another survivor said she was sexually assaulted and beaten by Gilford when she was pregnant, too. 
A third survivor told the Royal Commission she was once made to strip naked by Gilford and Superintendent Percy Mayhew. Both men beat her with her hands tied behind her back and smashed her face into the sink — she was then forced to clean up her own blood. Gilford and Mayhew sexually abused her on more than five occasions and once, they even penetrated her with a broomstick. 
In 1973, Gilford came to the attention of the Department of Child Welfare and Social Services. The NSW Public Service Board found him guilty of 16 counts of misconduct and two counts of "disgraceful" or "improper" conduct. He was suspended and soon resigned but he was never formally charged with child sexual abuse offences.
Percy Mayhew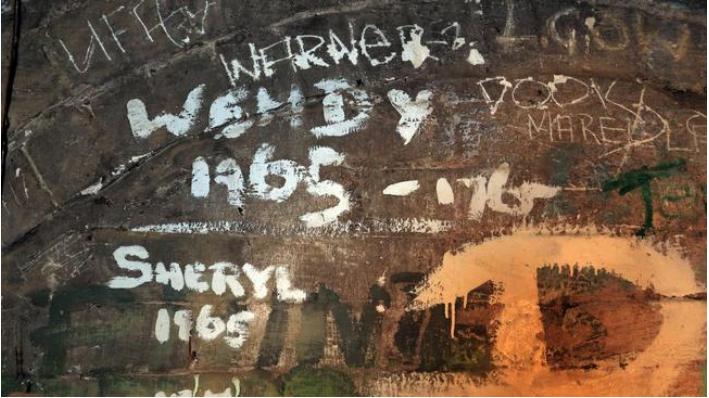 Image: Daily Telegraph
Superintendent Percy Mayhew ran Parramatta Girls' Training School for most of the 1960s. He was described as "a very scary man" and would beat the girls mercilessly for the smallest infractions.
"He ruled the roost. He was a really big man, he was a bit like a hawk, he was very imposing and scary and you just absolutely knew that if you had to go and see him, you were in the biggest trouble under the sun," one survivor told the Royal Commission.
The same survivor once threatened to wet herself because a female officer refused to let her go to the toilet. She was sent to Mayhew for punishment — he punched her in the face and she was no longer allowed to have visitors. Her parents were also told that she was not allowed to have privileges because she was misbehaving. 
He also smashed a girl in the face with a bunch of keys and locked her in isolation for three weeks because she told him she had been sexually assaulted by the other girls. 
Another survivor was thrown into the dungeon and brutally beaten by Mayhew and Gordon Gilford.
"They bashed me with their hands and feet. They kicked and punched me. They bounced me off every wall… I was bleeding from the ears. I was knocked unconscious and I urinated on myself. Later that night, Percy Mayhew came back in my cell and raped me," she told the Commissioners.
Mayhew was never reported or charged for the offences.
Denis Monoghan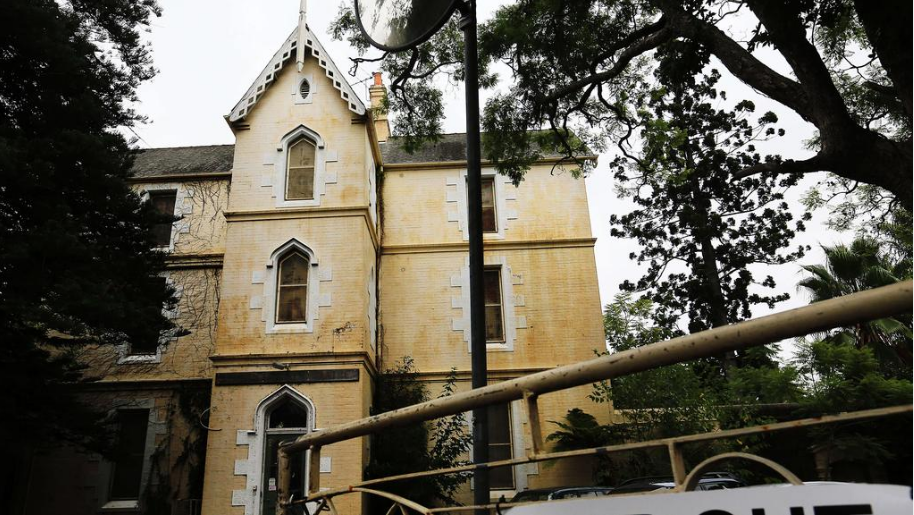 Image: The Daily Telegraph
Superintendent Denis Monoghan took over from Mayhew in 1971. He would often take girls down into the dungeon where he would "rape and bash" them. Monoghan and Gordon Gilford would always act together — one man would hold down the victim and the other would abuse them. 
Unlike the other Superintendents, Monoghan faced an inquiry into his actions. Several inmates complained that Monoghan and Gilford were physically assaulting them and subjecting them to isolated punishment. 
Monoghan received five charges of misconduct and six counts of disgraceful or improper conduct. Like Gilford, he was suspended and resigned but was never charged with child sexual abuse.
Noel Greenaway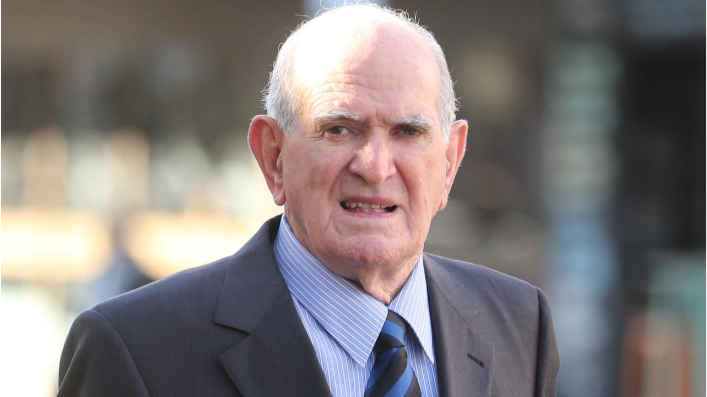 Image: The Daily Telegraph
Noel Greenaway was a Child Welfare Department officer at Parramatta Girls' Training School from 1963 to 1966 and served as a Superintendent.
Greenaway was supposed to supervise the teenage girls sent to Parramatta by the Children's Courts. Instead, like many of the other officers, Greenaway tormented and abused the girls at Parramatta. On one occasion, he beat up a pregnant 16-year-old in the dungeon and on another occasion, he called a 15-year-old a "dirty pig" and told her to clean herself up after he abused her.
So far, five victims have been identified but it is likely there are more women who have fallen victim to Greenaway's abuse.
He abused several women who testified at the Royal Commission hearing into Parramatta. Greenaway did not appear at the Commission's hearing in 2014, nor did he engage a lawyer. In fact, he was on holiday in Queensland at the time — such was his contempt for the victims.
Greenaway had to be tracked down to his home in Normanhurst where he was confronted on his front doorstep by reporters. He denied all of the allegations — he is still a well-practised liar — but after years of thorough investigative work, the police got their man. On the 9th of April 2020, Greenaway was sentenced to 82 years and six months behind bars. 
Greenaway attempted to appeal this sentence in 2021 and failed.
Frank Valentine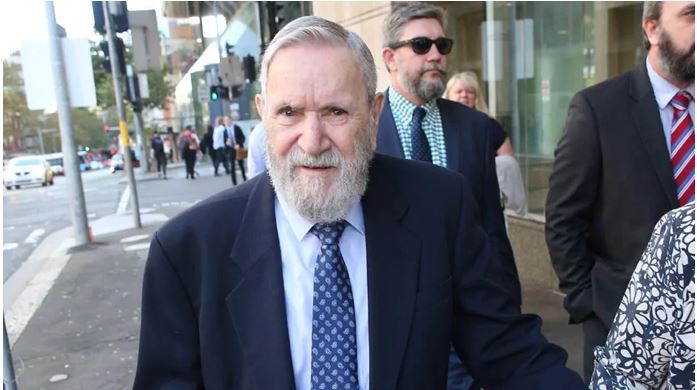 Image: Daily Telegraph
In 1971, Valentine was sent to Parramatta Girls' Training School to be Deputy Superintendent in a relief role. The Royal Commission heard that Valentine physically, mentally and sexually abused the girls — on one occasion, he threw a girl down three flights of stairs because she hadn't received enough points (a system used to reward the girls for good behaviour). The same victim was sexually assaulted by two officers, one of them being Valentine.
Another survivor told the Commission that Valentine assaulted her in the dungeon. 
In 1973, the NSW Public Service Board was looking into allegations of abuse at Parramatta and received statements that Valentine had slapped a girl across the face and hit two others with his fist. Valentine was given a formal warning and transferred to a boys' Home, Daruk Training School — no charges were laid against him. 
He continued to abuse children in state care — both boys and girls.
In 2019, NSW District Court Judge Nicole Noman found Valentine guilty of 20 historical child sex offences against six victims including rape, buggery and indecent assault. The charges amounted to 22 years in prison with a minimum of 13 years. It is likely the 78-year-old paedophile will die in jail.
More than 20 women including former inmates of Parramatta Girls' Training School attended Valentine's sentencing to support the six victims who gave evidence against him.  
It's never too late to achieve justice
What the Parra Girls experienced in childhood is nothing short of a nightmare. Now, some suffer from flashbacks, some have issues with PTSD, anxiety, depression and self-worth, and others will never trust men — or anyone — again. 
Almost all of the Parra Girls have considered or attempted suicide at least once.
At Kelso Lawyers, we have represented more than 162 Parra Girls and helped them achieve compensation for the horrific things that happened to them in their teens. It is estimated that around 30,000 girls passed through Parramatta Girls' Training School. So far, we have only seen the tip of the iceberg.
If you were abused at Parramatta Girls' Training School, it's not too late to achieve justice.
Get the justice you deserve with Kelso Lawyers. We want to hear your story. Call (02) 4907 4200 or complete the online form before you accept payment from the National Redress Scheme.
Image Source: ABC News