Father Vincent Ryan was one of the most prolific and unremorseful paedophile priests in the history of the Hunter Region and Australia.
He spent more than a decade in prison for abusing numerous boys between the 1970s and the 1990s. In March 2019, he faced additional charges in a Newcastle court but denied the allegations because he "did not remember the boys' names".
Can you imagine having your life ruined by someone who doesn't even remember your name?
In this article, we expose the life and crimes of Father Vincent Ryan and encourage survivors to come forward and seek compensation from the Maitland-Newcastle Diocese. Our lawyers will be with you every step of the way. 
Ryan's history 
After studying in Rome and later in London, Ryan was ordained a Catholic priest in the 1960s. In 1971, he returned to Australia as an assistant priest of the Maitland-Newcastle Diocese, a dumping ground for the Church's most problematic priests.
He served in parishes at Maitland, Cessnock and later at The Junction, an inner suburb of Newcastle. He developed into a well-known and likeable priest, but behind closed doors, he was a different person altogether. 
He was secretly abusing innocent children. 
Parents would never have suspected him of that kind of behaviour.
In 1975, Ryan put up a parish notice looking for altar boys to train at The Junction. One Saturday afternoon, a boy arrived for training and was given a brief description of the role before Ryan decided to "lighten things up".
Ryan allegedly gave the boy a glass of wine. He then put his hand down the boys' pants and started to masturbate him while also masturbating himself. Later, Ryan said, "I told you altar boy training would be fun".
In the 1990s, Ryan served at the St Joseph's Catholic Church in Cessnock. He often held movie nights for altar boys in the area, and on one occasion, Ryan allegedly stroked the thigh of a boy he was sitting with and tried to touch his penis.
On another occasion, Ryan tried to force the boy to perform oral sex on him, but the child managed to escape.
According to evidence presented in court in 1996, another child (named "Sylvester" for privacy) was abused more than 200 times from age 10, both anally and orally.
Sylvester was given pornographic material and movies to help stimulate him. A police raid on Ryan's home supported Sylvester's claims. Later in life, Sylvester tried to commit suicide several times. He was unable to deal with the effects abuse had on him.
"Plucking up the courage to come forward… that has taken years for us to do"
On 16th October 1995, the media reported an unnamed priest had been arrested on child abuse charges. Two victims had come forward and reported the abuse to the police.  
In May 1996, Ryan pleaded guilty to the following:
6 counts of indecently assaulting four boys aged 10 – 12




5 counts of anal and oral penetration of a boy over a six-year period beginning when the child was 10.
The same year, two more victims came forward. Their testimonies were taken into account during sentencing, but Ryan was sentenced to just four years in prison because of glowing "character references" from friends and fellow priests. 
This would not be allowed now.
"The amount of time it has taken out of my life, the sleepless nights, everything – it's not good enough. Plucking up the courage to come forward… that has taken years for us to do, and I thought the courts would understand, but they don't," one of the victims said.
Ryan was serving his prison sentence in 1997, but the investigation continued. More victims came forward, and Ryan was charged with 47 incidents of sexual assault – bringing the total to 53.
"Ryan preyed on the young, the vulnerable, the impressionable, the child needing a friend or a father figure and the child seeking approval from an adult – and for what? For his own sexual gratification, without a thought or concern for the sexual development of his victims," Judge John Nield said.
Judge Nield sentenced Ryan to sixteen years in prison.
In 2010, Ryan was released from prison and still listed as a priest in holy orders. Bishop Michael Malone of the Maitland-Newcastle Diocese told the media that Ryan would not be defrocked. In fact, the Diocese found accommodation for Ryan in Sydney.
Six years later, Ryan was back in court and faced three counts of attempted intercourse with a child, three counts of indecent assault of a child and three counts of gross indecency against a child.
He did not serve prison time. The judge recognised the fourteen years he had already served in prison.
In March 2019, Ryan was found guilty of assaulting two more altar boys at The Junction in the 1970s and Cessnock in the 1990s. He showed no emotion when the verdict was handed down. In fact, he maintained his innocence – he said he had a clear memory of all the boys he'd abused because he would say their names while masturbating and attempting to abuse them.
Judge Dina Yehia rejected this claim but also found Ryan not guilty of attempting intercourse with the boys.
It has since been found the Church knew about Ryan's abusive behaviour as early as 1975. Monsignor Patrick Cotter and later Bishop Leo Clarke also knew about the abuse. During investigations in 1995, a letter was found from Cotter stating, "I decided to do nothing [about Ryan's crimes]".
Ryan was released from prison early for "excellent prison performance" 
On 21 July 2020, 82-year-old Ryan was released from Sydney's Long Bay Prison after serving less than half of his three-year sentence and far less than his original 14-year sentence.
The pre-release report stated "the offender has demonstrated excellent prison performance" and the sentencing judge said Ryan had "positive prospects of rehabilitation" following his release. However, Detective Chief Inspector Peter Fox, who previously investigated Ryan and campaigned for the Royal Commission, was not inclined to agree.
"I think Vince Ryan will always pose a risk — he is a convicted paedophile. He's abused dozens of young boys, and sadly, he will always be a paedophile and a risk to the community," Mr Fox said.

"He's very at ease talking about his offences, and I suppose that rings alarm bells for me."
Mr Fox also called on Pope Francis to implement a new rule that priests found guilty of child abuse be immediately stripped of their priesthood.
"I think the church is failing his victims if it doesn't take action and say, 'Hang on, we are also going to punish him for the crimes committed against you'," Mr Fox said.
Ryan died in April 2022, but the Catholic Church failed to inform survivors for weeks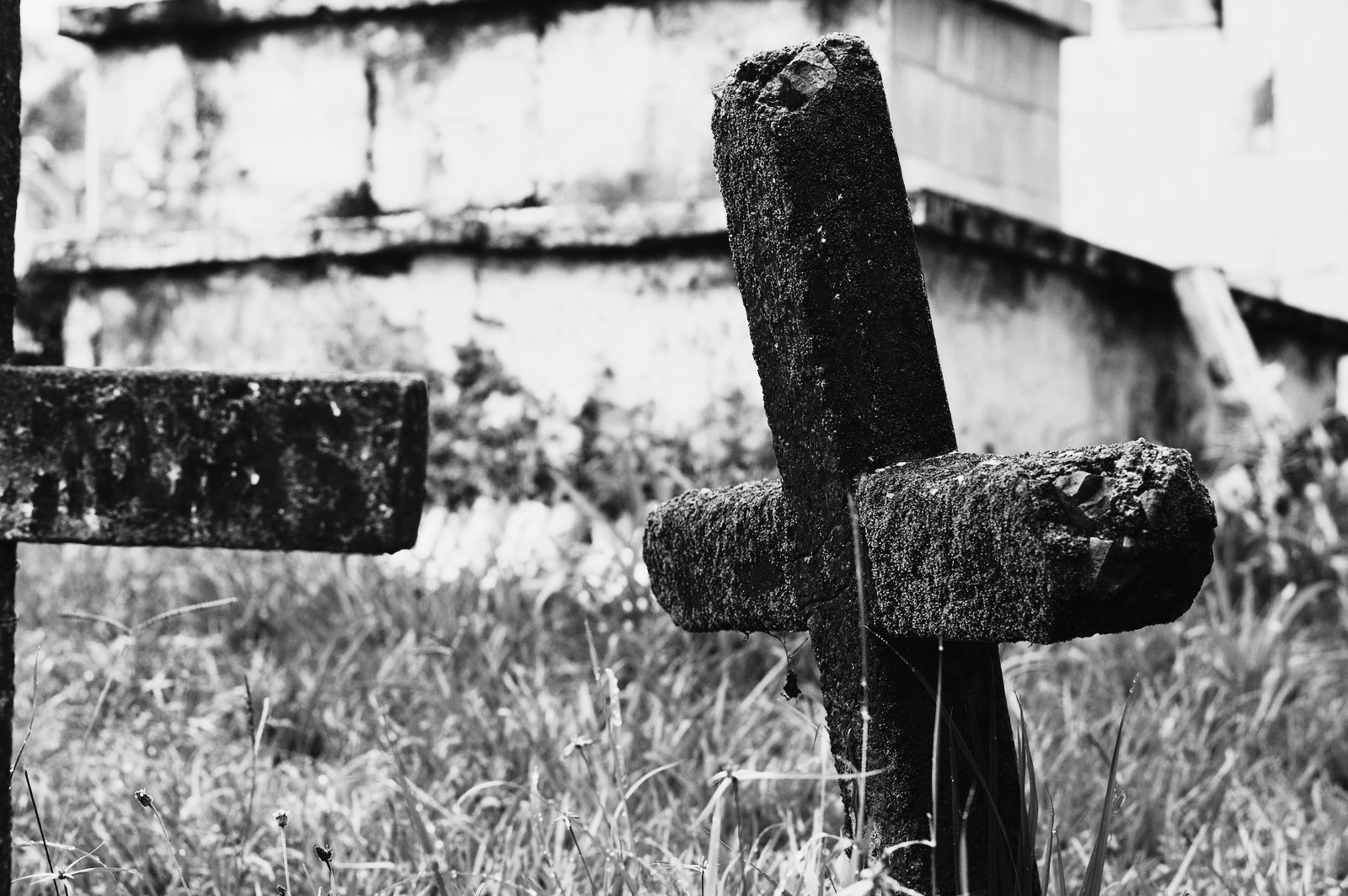 Image: Pexels
Ryan died in April 2022 at the age of 84, but the Catholic Church kept his passing a secret for more than six weeks. There was no public announcement or pastoral notice. There were no phone calls to survivors from counsellors linked to the Catholic Diocese of Maitland-Newcastle's child protection unit.
It is believed that Ryan left a will stating that he did not want his death to be made public, and there was no ceremony.
The survivors were furious. 
"The Catholics keep denying and denying and denying, and as I said years ago, they are just waiting for all the old victims and survivors to die and say, 'Let's just sweep it under the rug," one survivor said.
In June 2022, Maitland-Newcastle's diocesan administrator Reverend Gregory Barker (replacing Bishop Bill Wright) sent parishioners a pastoral letter expressing regret about the abuse committed by paedophile priests and lay people. 
"I continue to be saddened and regret deeply what has happened to so many innocent young people and their families. I reaffirm the diocese of Maitland-Newcastle's commitment to the protection of minors and vulnerable persons not only within our church but also to the wider community," he wrote. 
The letter did not mention Ryan by name, sparking anger from survivors and their families. Bishop Wright was also described as a "crusader" in the prevention of child abuse within the church, but survivors disagreed and remain furious that while Ryan's priestly faculties were removed, he retained the title of "Father".
It's not too late to seek justice
This is one of the worst cases of child sexual abuse in Australia's history. Ryan was allowed to continue raping and abusing children unrestrained — even under the watch of influential churchmen like Monsignor Cotter and Bishop Clarke.
Ryan abused children for decades.
No one stepped in.
No one tried to help.
The victims had to save themselves and make the huge decision to step forward.
We know how difficult and traumatising it can be to relive abuse – but if clergy have abused you from any church, Kelso Lawyers is here to help you. We've helped hundreds of child abuse survivors, and we have the sensitivity, experience and heart to help you achieve justice and compensation.
Get the justice you deserve with Kelso Lawyers. We want to hear your story. Call (02) 4907 4200 or complete the online form before you accept payment from the National Redress Scheme. 
Feature Image: Newcastle Herald