Brian Houston, the founder and leader of the Hillsong Church, has stepped down from his role to defend the criminal charges against him. It is alleged that in late 2000 he failed to report to police the child sexual abuse that his father, Frank Houston, carried out in the 1970s. By the time Brian knew about his father's abuse, the victim was aged 37.
The Royal Commission found that Frank Houston admitted to the abuse but was allowed to retire from the church before his crimes became public knowledge. His sex offences were announced to the congregation and Frank was stripped of his credentials.
Brian Houston was charged with one count of concealing the serious indictable offence of another person in October 2021. It was at this point that Houston stepped down as director of all Hillsong boards.
Houston said his latest decision to step down as the leader of the Hillsong Church came after discussions with the church board in December.
"In December, during our board meeting, Hillsong's external legal counsel gave the board advice regarding the current charge I am facing," Houston said.

"That it would be 'best practice' for me to step aside completely from church leadership during the court proceedings. The court processes are likely to be drawn out and take up most of 2022, especially considering the backlog in the courts, exacerbated by the COVID pandemic."
He also claimed that his emotional wellbeing was also a factor in his decision to step down.
"We have talked about the effects of the situation with my father which go back many years up to the current legal case, and the impact this has had on me emotionally."
Houston will spend the coming months working with his legal team. He is now due to appear in a Sydney court in October 2022.
The section of the Crimes Act under which Brian Houston is charged was changed in 2018. There is now no responsibility to report serious offences where the victim is an adult.
Former Pope Benedict XVI has admitted to giving "incorrect" information to child abuse inquiry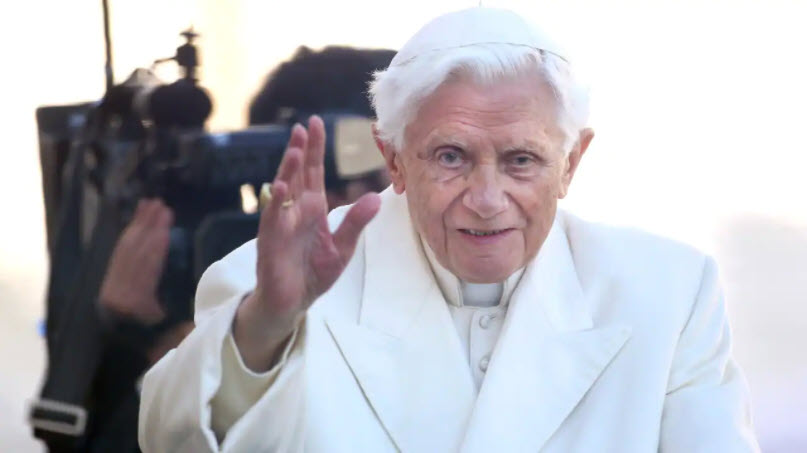 Image: SBS News
Former Pope Benedict XVI has admitted to providing incorrect information to a German inquiry about his presence at a 1980 meeting discussing a paedophile priest. The Pope denied being at the meeting but now describes this as an "oversight".
The meeting was held to discuss Peter Hullermann, a paedophile priest who was transferred to Munich from Essen where he had been accused of abusing an 11-year-old boy. No decision was made at the meeting about reassigning Hullerman to pastoral duties. Instead, he simply returned to pastoral duties and continued to re-offend for many years. 
The independent German report came from a law firm called Westpfahl Spilker Wastl (WSW). The investigation was commissioned by the archdiocese of Munich and Freising to determine how abuse cases were dealt with between 1945 and 2019.
Pope Benedict XVI was the archbishop of Munich from 1977 to 1982 and the report found that the Pope knowingly failed to stop four priests accused of child sexual abuse (including Hullerman) in the 1980s.
The former Pope's personal secretary, Georg Ganswein, said "he is very sorry for this mistake and asks to be excused".
"He would like to make it clear now that, contrary to what was stated at the hearing, he did attend the Ordinariate meeting on January 15, 1980," Mr Ganswein said.

"The statement to the contrary was therefore objectively incorrect." 
Mr Ganswein added that the statement was "not done out of bad faith, but was the result of an oversight in the editing of his statement". Currently, Benedict XVI is 94-years-old and in poor health. He is still in the process of reading through the report.
Paedophile teacher Edward Dowlan to spend more time in jail after 19 more students come forward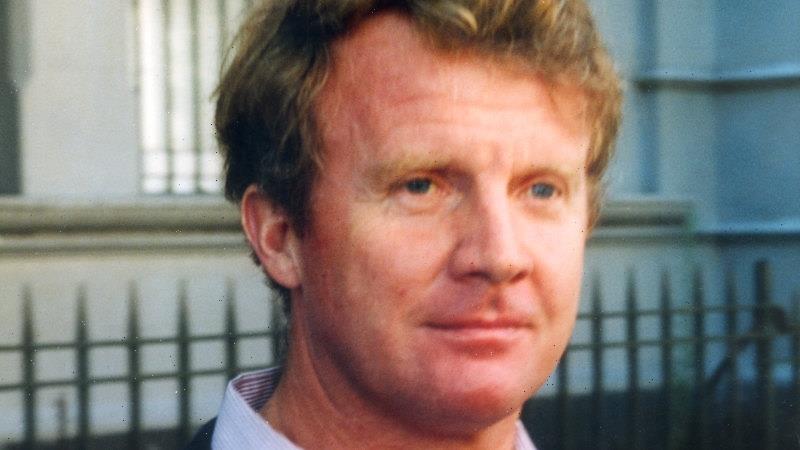 Image: the Herald Sun
Brother Edward Dowlan (who now goes by Ted Bales) is set to spend more time in prison as 19 more former students come forward.
Dowlan targeted his young male students at St Patrick's College and St Alipius School in Ballarat, Christian Brothers College in Warrnambool and the Cathedral School in East Melbourne. 
The abuse occurred between 1971 and 1988. He was aged between 21 and 38 when he abused the children in classrooms, toilet blocks, on the school bus and under a stairwell. 
On school camps, he would sneak into the boys' dorm in the middle of the night, sit on their beds and touch them. One student was told he was "naughty" for wearing underwear under his pyjama pants. 
In 1996, he was jailed for nearly a decade for sexually abusing 11 children in Ballarat and Melbourne between 1971 and 1982. He was sentenced again in 2015 to an additional six years for molesting another 20 students. 
In January 2022, Dowlan pleaded guilty to nine charges of indecent assault on a male person under 16 years of age and 24 charges of indecent assault relating to the 19 victims. This brings the number of confirmed victims to 50. 
Downlan's victims observed the hearing virtually and finally heard their abuser admit his guilt. Their impact statements were read in court, detailing their shame of feeling like they did something wrong. Many have also suffered from alcohol and drug abuse. 
"For a long time I've tried to block this from my life," one man said.

"It was so premeditated and so predatory. He had so much authority."

"The [Christian Brothers] knew. They knew what was going on and they sent him to us anyway. I will never truly feel a sense of justice. This will never end for me no matter what the end of this process is."
Dowlan will be sentenced in Victoria's County Court at a later date. 
 Get the justice you deserve with Kelso Lawyers. We want to hear your story. Call (02) 4907 4200 or complete the online form before you accept payment from the National Redress Scheme.