WARNING: This article contains explicit sexual content, child abuse and mutilation which may shock and trigger some people. Reader discretion is advised. 
Beatings, genital mutilation, botched circumcisions and sexual assault. 
It sounds like the plot of a twisted horror movie.
However, these were just a few of the crimes committed against the boys who were detained at Daruk Boys Home in South Windsor, New South Wales. Now known as "a paedophile's paradise", Daruk was a house of horrors for school-age children who were considered "juvenile offenders". 
The home was run with military-style discipline by squads of "enforcers" who would punch and slap the boys, or squeeze their genitals to the point of horrific pain just for being in the way. 
Some of the boys were also stripped naked and forced into isolation for up to four days. The isolation room, nicknamed "the boob" by the boys, was also where some of the enforcers sexually abused detainees. 
There were multiple offenders walking the halls of Daruk Boys Home. In this article, we expose some of the horrific crimes that occurred there and encourage survivors to contact us to seek compensation from the establishment. 
Boys were stripped naked and abused in a secluded cell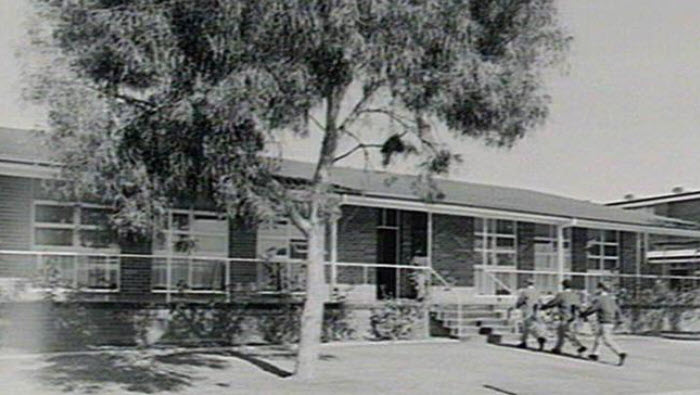 Image: News.com.au
Daryl Stanton, a former resident of Daruk Boys Home, spoke to 60 Minutes in 2018 about his time there. He walked through the abandoned building and recalled an incident where he was attacked after raising complaints.
"They used to lock kids up for anywhere between two and four days at a time," he said, referring to "the boob". 

"I was marched straight in. He's standing in the doorway. They started bashing into me. He ordered them to strip me down. And I'm screaming at him: 'What are you doing?'"
He was told he was being checked for contraband but then, one of the staff members put his hand inside Daryl's rectum. 
This was a common and disturbing practice at Daruk. 
"He cut my penis off" — sadistic staff member performed illegal circumcisions on the boys 
Genital mutilation was also common at Daruk Boys Home. Gordon Myers fell victim to this horrendous treatment — he was 13-years-old when he was sent to Daruk in 1978. For the five years he lived there, he was repeatedly beaten and sexually assaulted by various staff members. 
Gordon told the Royal Commission there was a male staff member named William Wright who "didn't like little boys with foreskins" and performed illegal circumcisions at Daruk. The surgeries were sometimes botched, leaving boys mutilated, hospitalised and in some cases, unable to have an adult sexual life.
"He cut my penis off," Gordon said.

"I had just turned 13. He took me into the clinic and said 'we have permission to circumcise you'. I said 'no you don't'. He knocked me out with a needle and I woke up in the middle of it and there was (a second staff member there as well), I screamed in pain."

"Because I was so tiny, he probably thought, stupidly, 'don't give him as much anaesthetic to put him under'."
He said there was blood everywhere and he was sent to Windsor Hospital to have his penis sewn back on. Gordon claims the hospital covered up the incident and a spokeswoman for the Hawkesbury District Health Service said there were no records as they had likely been destroyed. 
"Having checked with our hospital's Medical Records Department, the records for the old hospital would have been destroyed if the patient had not presented again within a certain period of time," the spokeswoman said.

"The Medical Records manager confirmed that she has previously discussed the subject with the patient identified, and advised that unfortunately no records can be located."
When Gordon returned to Daruk Boys Home, Wright tried to sexually assault him again.
"Every now and then he'd grab a kid to rape or circumcise and I was one of them," he said.

"He wanted to have another go and rape me a second time. He raped me heaps of times before that but I wasn't going to let that happen again. I just lost the plot and flogged him. I turned very violent."
Gordon said his penis "never grew" after the botched surgery. A doctor examined his genitals during the Royal Commission and confirmed that Gordon's genitals were "childlike". He was also referred to a urologist for further assessment.
The failed circumcision had a profound impact on Gordon's life. He said he no longer has nerve endings there and cannot have children or have sex. 
"His excuse was 'it's clean to be circumcised'"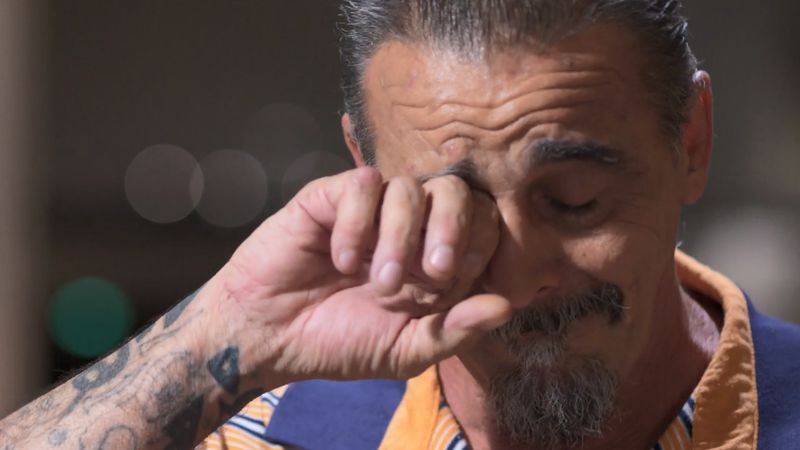 Image: 9 News
Like Gordon, Carl Orne also fell victim to Wright. He recalled how the offender would taunt the children and sever their penises. 
"There was a male (staff member) there, and I will never forget his name. He was a very sick man," Carl said.

"He'd start fondling you and things and he would always threaten to circumcise everyone. He used to scare you and everything, he'd get scissors out and grab hold of the old fella' saying, 'I'm going to cut it off if you don't sit still, I'm going to cut your willy off'."

"His excuse was 'it's clean to be circumcised'."
Carl said Wright would specifically target new arrivals. He would pick the boy he liked the most and take them back to the hospital with him. A couple of days later, the boys would return looking traumatised and shaken. The other boys would be nice to him as they had been in the same position before. 
"I was taken to the hospital and told that they were going to circumcise me. I went off my brain and started to fight the officers in the room," Carl recalled.

"I threw everything that I could at them, as I'd heard that two months before, one of the little boys had his penis cut off and I was so scared and wasn't going to allow anything like that happen to me."

"All my life I have wondered about that little boy, I still to this day try and think of his name. I also wonder whether he made it through life."
Three victims reported the abuse later in life, triggering an in-depth investigation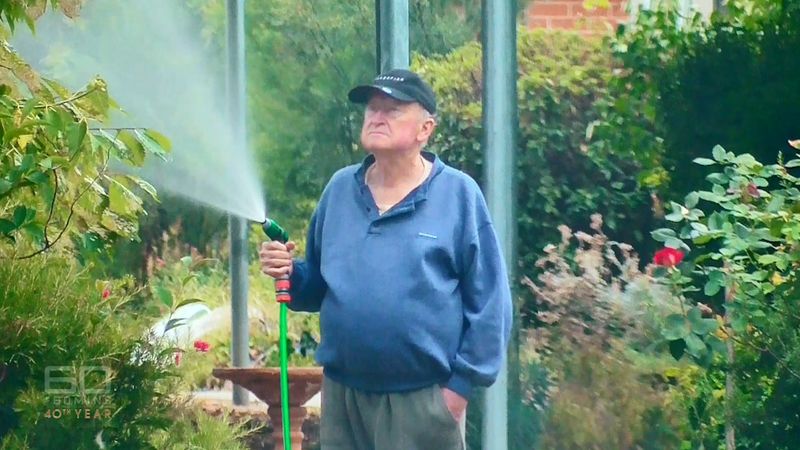 Image: 9 News
Carl, Gordon and Daryl reported Daruk Boys Home to police in 2018, triggering an investigation into the offenders who worked there. Their lawyers said it was hard to estimate how many abusers there really were at Daruk. 
"These institutions were a paedophile's paradise. It was systemic, right through," they said.
Police said the net was cast wide over the abuse ring as detectives warned possible suspects that charges were imminent. Detective Ben Hallam from the New South Wales Police said the abusers should be nervous. 
"The particular abuse ranges from extreme punishment measures to quite horrific sexual abuse," Detective Hallam said.

"There are multiple victims and quite a number of alleged offenders. These were vulnerable kids from broken families."
At the age of 81-years-old, Wright was arrested and charged with 11 counts of indecent assault on a male and four counts of buggery in 2018. After the arrest, Carl Orne talked to 60 Minutes about the abuse he experienced at Daruk.
He claims Wright once plied him with alcohol and raped him. 
"He would come up and sit right next to me," he said.

"I said 'I don't want to do this.' He says, 'It's okay'. He would say things like 'You know I like you… I only do this because I love you'."

"Then he would force himself onto me."
After a while, Carl just "gave in" to the abuse. He said no one noticed what was happening to him and "stopped fighting". 
Wright has denied all the allegations of abuse.
If you were abused at Daruk Boys Home, Kelso Lawyers can help you win compensation 
Some of the survivors of Daruk Boys Home have taken the first step towards justice. Reliving emotional, physical and sexual abuse can be traumatic, but it's a necessary evil to bring offending institutions to justice.
At Kelso Lawyers, our experienced and compassionate solicitors are here to help you through the process. 
Get the justice you deserve with Kelso Lawyers. We want to hear your story. Call (02) 4907 4200 or complete the online form before you accept payment from the National Redress Scheme.