WARNING: This article includes references to suicide which some readers may find upsetting. Reader discretion is advised.
Marist Brothers Hamilton has a horrific history of child sexual abuse.
The Royal Commission into Institutional Responses to Child Sexual Abuse heard from 11 survivors who were sexually abused at Marist Brothers Hamilton in the 1960s and 1970s — seven claimed to have been abused by more than one Brother.
Over 20 police statements were made by others who claimed they were sexually abused by Brother Patrick, Brother Dominic, Brother Christopher and Brother Romuald. Again, some were abused by more than one of these men.
The abuse occurred in public, in classrooms and in the playground in full view of other students and sometimes even teachers. 
Little was done to stop it from happening — in fact, nothing was done to stop it. The school's principal was an offender himself and withheld information from the police in order to protect the ring of paedophiles that operated within the school. 
In this article, we expose the horrors of Marist Brothers Hamilton and the paedophile predators who worked there.
Paedophile Marist Brothers who tormented children at the school
At least eight Brothers who worked at Marist Brothers Hamilton before 1986 have been convicted of child sexual offences. The Marist Brothers Order has accepted at least another four teachers sexually abused students. 
Below, we have exposed some of the worst offenders at the school: Brother Romuald, Brother Dominic, Brother Patrick and Brother Christopher.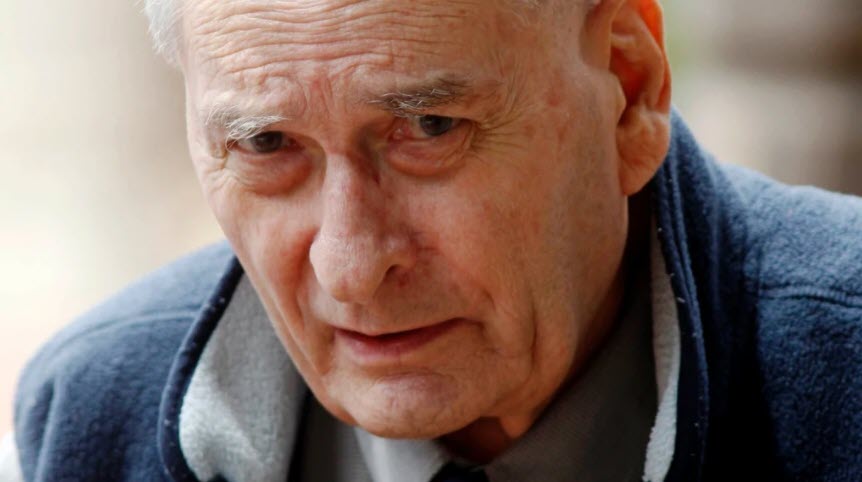 Image: Sydney Morning Herald
Cable was at Marist Brothers Hamilton between 1971 and 1974. In this short span of time, he was able to inflict terrible physical and psychological damage on his students — he used his role as a technical drawing teacher and class master to rape, molest and beat vulnerable children aged 13 and 14.
Cable would threaten the students with violence, expulsion and social isolation if they reported the abuse. He would also reference quasi-religious doctrine and once told a victim "you have the mark of the devil on you — I need to get it out of you and this is how I have to do it" after raping them. 
His crimes have been described as "abominable" and in 2015, Cable was sentenced to a maximum of 16 years in jail with a non-parole period of eight years.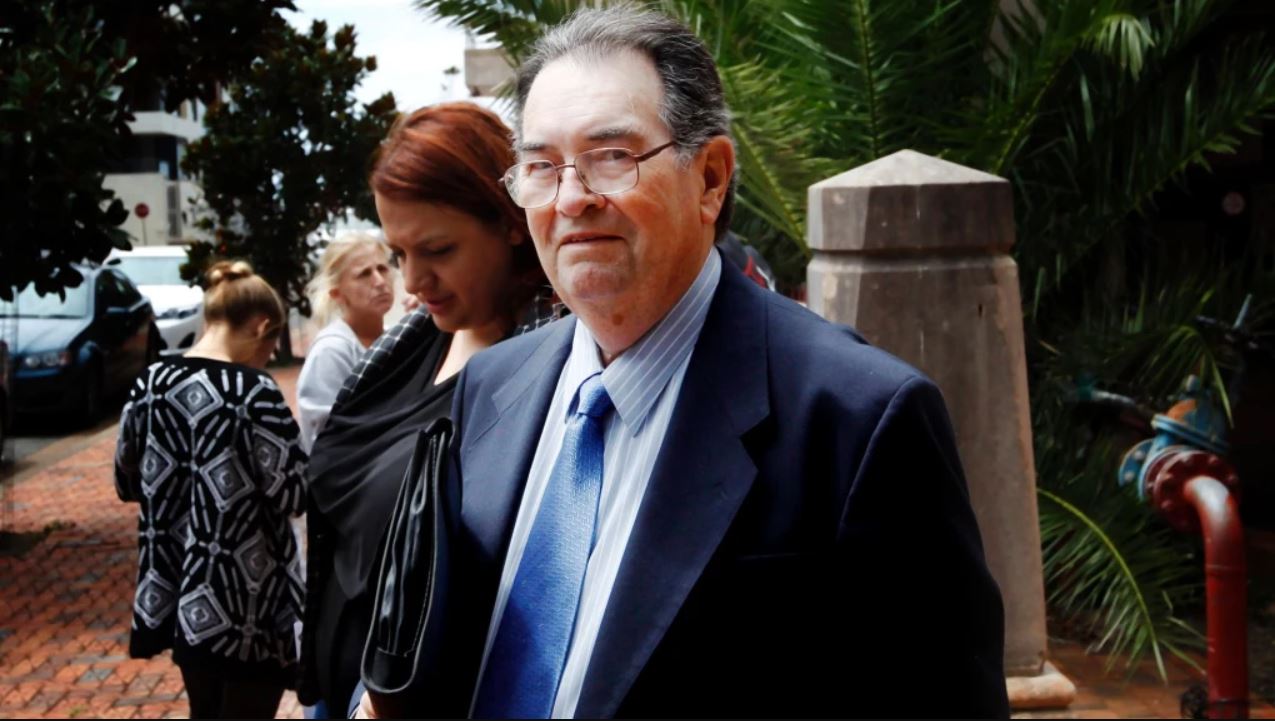 Image: ABC News
O'Sullivan was at Marist Brothers Hamilton between 1971 and 1977. He was known to abuse students in plain sight, even in front of other students in the classroom. 
O'Sullivan was jailed in 2016 for abusing more than a dozen students. 
Brother Patrick Butler or "Brother Patrick"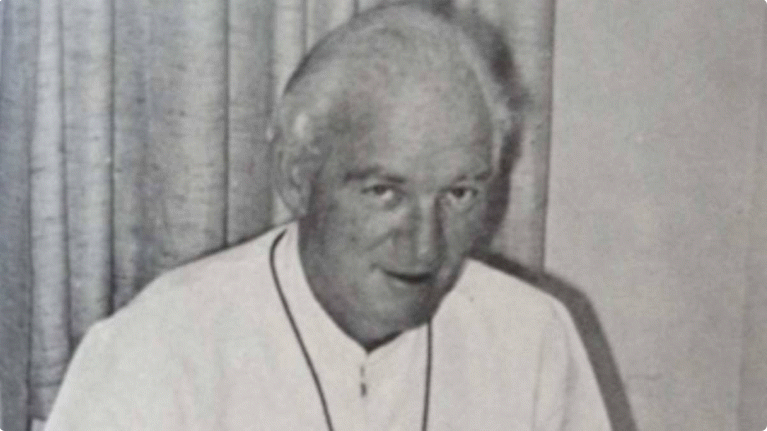 Image: Newcastle Herald
Butler was at Marist Brothers Hamilton between 1970 and 1980, although he had an earlier placement at the school between 1963 and 1964.
Butler retired in 2001 after an 11-year-old Ashgrove College (Brisbane) student said he was sexually abused while sitting at his desk during a math class. Butler was charged with sexual abuse but in 2002, the Brisbane jury was directed to enter a "not guilty" verdict after the Crown case was heard. 
The Marist Brothers Order claimed there was no record of complaints about Butler before 1991 but survivors have flatly rejected this.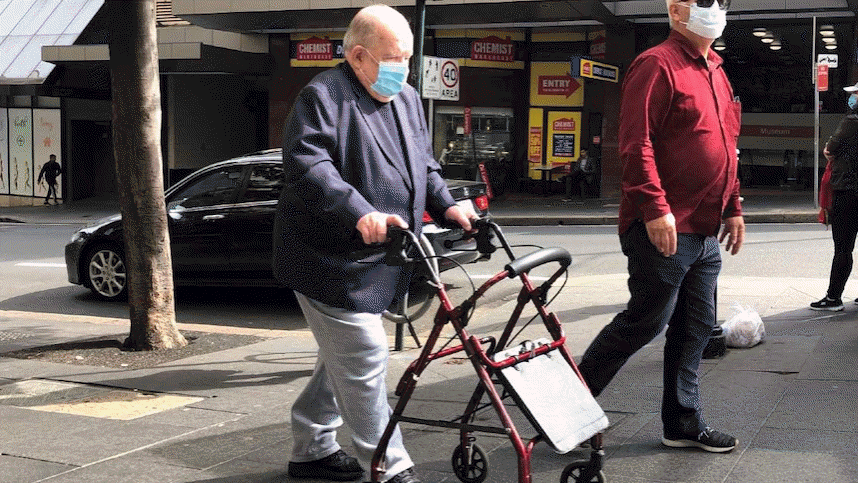 Image: ABC News
Wade was the principal of Marist Brothers Hamilton during the 1970s. He was appointed to the school as a teacher and deputy principal in 1969, before taking over as principal in 1971. He remained in this role until 1976. 
When he became principal, he also became Superior to the Marist Brothers community, making him a leader of sorts. 
In 2017, Wade was convicted of indecently assaulting two boys at Marist Brothers Hamilton and Kogarah Marist School. A female supporter hissed at the survivors: "you rotten sods" when the decision was handed down. 
The first boy was abused when he was sent to the principal's office when he was feeling sick. Wade said: "come and sit on my knee darling, and tell me all about it". Wade proceeded to put his hand down the boy's pants and fondled his genitals. 
The second boy was abused at Kogarah Marist School and was sent to the principal's office with severe pain — he had twisted a testicle. Wade asked to see the boy's genitals and said words to the effect of "this might help you" before putting the boy's penis in his mouth. 
He was sentenced to 18 months in jail but it wasn't over for Wade.
In 2014, Wade failed to provide information to NSW Police Force's Strike Force Georgiana during an investigation into Marist Brothers Hamilton. He was acting in his own best interests — Wade was a known homosexual in breach of his vow of chastity and if this information was leaked, he would lose his job and be asked to leave the Marist Brothers Order.
In 2020, Wade was sentenced to four months imprisonment in the community.
CQP was subjected to "humiliation, fear and violence" at Hamilton's Marist Brothers High School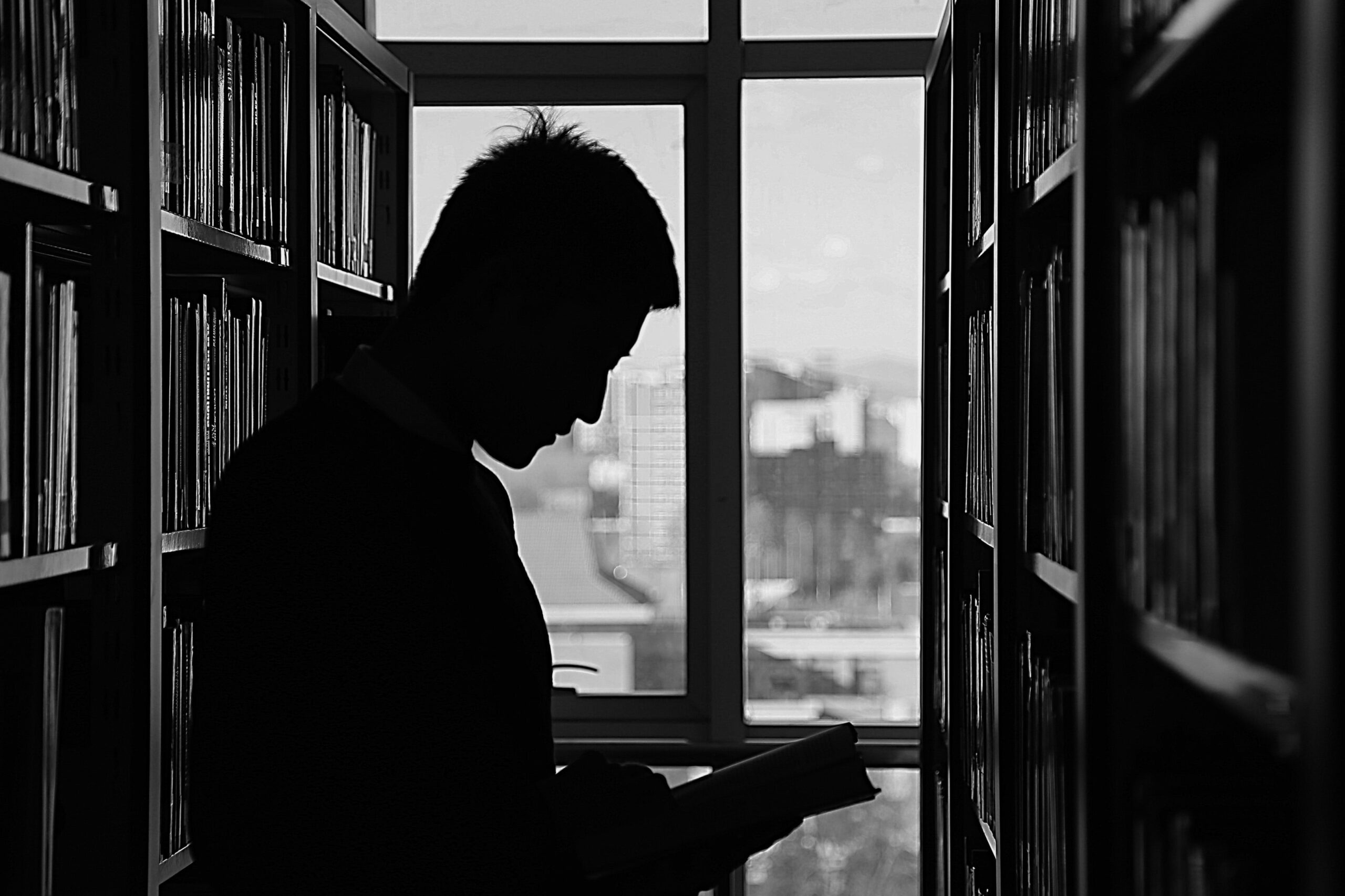 Image: Pexels
A survivor known as CQP (name concealed for privacy) attended Hamilton's Marist Brother High School from 1970 to 1975. He was subjected to regular physical and sexual abuse at the hands of O'Sullivan, Butler, Cable and a fourth brother named Brother Cassian, who CQP described as "frighteningly brutal". 
He told the Commission that he and other students were often beaten by Brother Cassian.
"He had a thick black belt, like a strap, that he would use and he would also punch us in the rib cage using a pointed fist," said CQP.

"These were not isolated incidents of violence — they occurred regularly — we used to call him Bashin' Cassian."
On one occasion, Brother Cassian slapped CQP around the head and shoulders and then belted him so hard that he fell to the floor. 
"His response was totally out of proportion for what was a very minor offence. This was a level of humiliation, fear and violence that no 12-year-old boy should be subjected to. I recall that some parents actually removed their children from the school because of the physical abuse."
CQP was also abused by Cable (his football coach) and Butler (his mathematics teacher). However, O'Sullivan (his technical drawing teacher) was the worst offender. CQP had classes with O'Sullivan four or five times a week and CQP was abused or witnessed abuse in most of those classes. 
"On multiple occasions over those two years [1972 and 1973], Brother Dominic came up behind me and rubbed his erection against my hip and lower back," he said.

"He also stood next to or over me and put his hand down my shirt and rubbed my breast area, he also ran his hands up my legs towards my thighs."
In 1996, O'Sullivan was appointed principal at St Francis Xavier's College (formerly Marist Brothers High School) but the offer was quickly withdrawn after complaints from the public — including CQP. 
"At the time, one of my children was about to start school at St Francis Xavier's College and it really shook me that this man could be back there," CQP said.
CQP told two people about the abuse he experienced: Father Peter Brock (charged with 22 offences involving child sexual abuse in 2008) and the director of Newcastle's Catholic Education Office, Michael Bowman. 
Bowman was shocked and said, "with what you've just told me, this man can't come here". He then took CQP's complaints to Bishop Michael Malone and the provincial Michael Hill, who soon called CQP to discuss the matter.
"I then proceeded to tell him what Brother Dominic had done to me. I told him Brother Dominic should not be appointed [principal], both because of what he'd done and because of the objections that were likely to be made by others."
"All of the boys were scared of the Brothers and made it virtually impossible to report anything"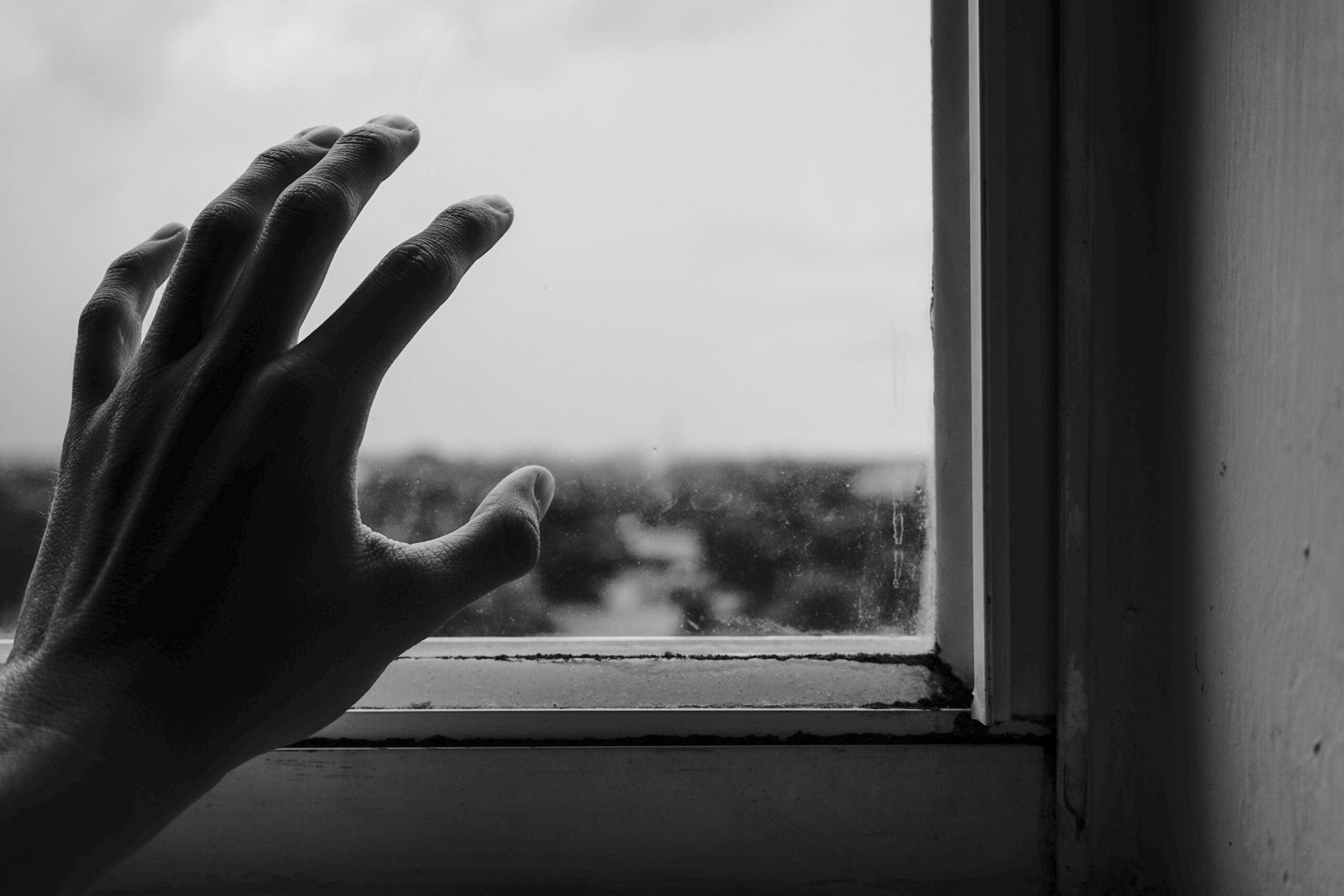 Image: Pexels
Beatings were common at Marist Brothers Hamilton. The teachers were cruel and hit the children with their fists, straps, canes, cricket bats, books or whatever happened to be in their hands at the time. The boys were beaten for the smallest crimes like not doing their homework, talking in class, not wearing their uniforms right and "not trying" in class. 
A survivor known as CVN told the Commissioners that the "harsh discipline meant that all of the boys at school were scared of the Brothers and it made it virtually impossible to report anything". The boys were literally beaten into submission and silence. 
Another survivor said: 
"The physical abuse in the form of the harsh punishment, the canings, the grabbing kids around the neck and by the tie and strangling them and punching them ensured that we were constantly in fear of our teachers and this enabled them to get away with it. We were too scared to stand up to them and say, 'No, what you are doing is wrong'," he said. 

"We knew in our hearts that it was wrong — that they didn't have the right to put their hands down our pants and do things like that but we were too scared to do anything about it and the only avenue that we had to protect ourselves were passive means like doing your belt up tight and sitting next to the window so that you weren't immediately accessible."
Intimidation was not just reserved for students. Wade was the principal between 1971 and 1976 and when he received a complaint from a student about Cable, he was "extremely anxious and nervous" about confronting the offender. Wade said that Cable was a "very physically dominating and intimidating character" and that Cable aimed to intimidate and frighten people. 
This speaks volumes about the kind of fear the students experienced every day. 
It's not too late to seek justice for what happened at Marist Brothers Hamilton
Scores of former students of Marist Brothers Hamilton have suffered due to the actions of Cable, O'Sullivan, Butler and Wade. 
Some have reported feeling a "spiritual void" and have bounced between "false religions", unable to trust the Marist Brothers. Others have developed serious mental health conditions like depression, anxiety and hoarding. One man burnt his house down in a failed suicide attempt.
One of the boys, Andrew Nash, succeeded in his attempt at just 13-years-old. He was in the care of Cable and O'Sullivan on a daily basis and in 2016, the Australian Provincial Brother Peter Carroll admitted it was likely that Andrew had been sexually abused before his death. 
The suffering has gone on long enough. It's not too late to achieve justice — compensation can assist with the healing process and create great change. 
At Kelso Lawyers, we stand with victims of institutional child abuse. Our kind and compassionate team will listen to every detail of your story and do whatever it takes to achieve the best possible outcome for your case. 
Get the justice you deserve with Kelso Lawyers. We want to hear your story. Call (02) 4907 4200 or complete the online form before you accept payment from the National Redress Scheme. 
Feature Image: Suzanne Smith on Twitter