Joshua James Duggar, the former star of an American reality television series called "19 Kids & Counting", has pleaded not guilty to receiving and possessing materials that depicted the sexual abuse of children.
It is alleged Duggar received the child abuse material between May 14th and May 16th of 2019. He was arrested on June 27th 2021.
If convicted, Duggar will face up to 20 years in prison. 
"19 Kids & Counting" was suspended in 2015 after Duggar admitted to molesting five girls. Four were his own sisters.
The show was about Duggar's family and delved into their religious beliefs. The Duggar family was opposed to birth control, had strict rules about dating and chose to homeschool their children. They also banned their daughters from kissing anyone until they were married.
Duggar released a statement after admitting to the abuse.
"Twelve years ago, as a young teenager, I acted inexcusably for which I am extremely sorry and deeply regret. I hurt others, including my family and close friends," Duggar told People Magazine.

"I confessed this to my parents who took several steps to help me address the situation. We spoke with the authorities where I confessed my wrongdoing, and my parents arranged for me and those affected by my actions to receive counselling."
Duggar never faced charges for those crimes but his next court hearing is scheduled for May 5th. More news as it comes.
Study finds Australian gymnastics is a "high risk environment for abuse"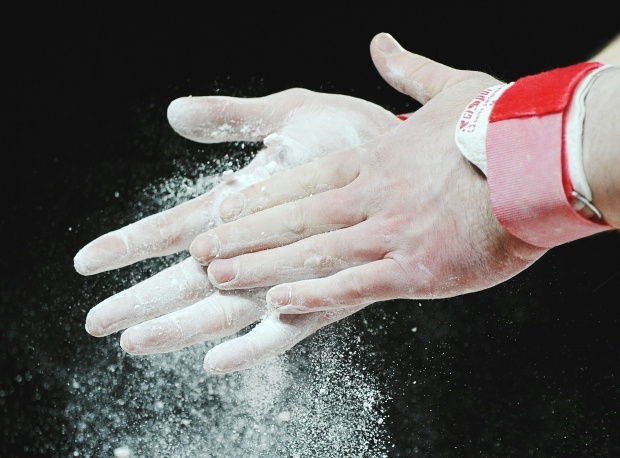 Image: the Dihedral
A damning report from the Human Rights Commission has uncovered "systemic risk factors" within Gymnastics Australia, citing child abuse, neglect, misconduct, bullying, abuse, sexual harassment and assault.
"Some of these risk factors also exist in many other sports, including significant power disparities between athletes and coaches and administrators," the report states.

"However, the commission found that the unique facets of gymnastics, including the extremely high proportion of young female athletes, contribute to a high-risk environment for abuse and for the maintenance and reinforcement of negative societal stereotypes and ideals around gender."
Of the approximately 231,000 athletes involved in Gymnastics Australia, 77% are female and 91% are under the age of 12.
The commission comes after several Olympic and Commonwealth Games medal winners took to social media in 2020 to expose the culture of abuse within the sport. They were prompted by "Athlete A", a US documentary about the systemic abuse of American gymnasts. 
The commission conducted 47 interviews with 57 participants including current and former athletes, their families, staff, coaches and other relevant personnel. There were also 138 written submissions. 
Members of the gymnastics community told the commission the sport was "toxic" and cited a damaging "win at all costs" mentality, abusive coaching behaviour and body shaming.
The Human Rights Commissioners made 12 recommendations to help protect athletes from abuse. 
"For all gymnasts, and particularly the girls and young women who make up the majority of gymnasts in Australia, I urge the sport to work swiftly and collaboratively to implement the recommendations included in this report and ensure child safety is considered a core responsibility at all levels," sex discrimination commissioner, Kate Jenkins, said.
Gymnastics Australia will adopt all 12 recommendations and its integrity committee will oversee the implementation.
Survivor receives $1.5 million payout from the Catholic Church for St Alipius abuse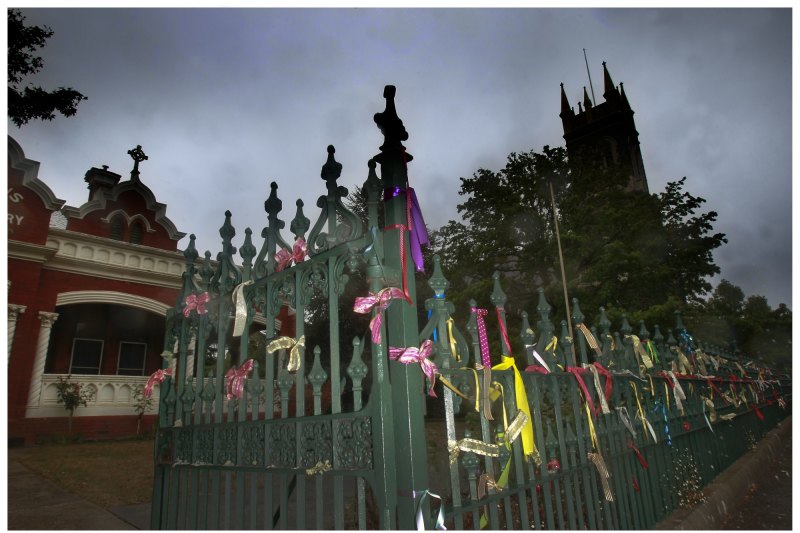 Image: the Age
A Victorian man who was abused by Australia's most prolific paedophile, Gerald Ridsdale, has received a $1.5 million payout from the Catholic Church.
The payout is one of the highest in Victoria for child sexual abuse matters. 
Now 58-years-old, the man was abused by Ridsdale as well as his Christian Brothers teachers, Gerald Leo Fitzgerald and Stephen Farrell, at St Alipius Boys' School in Ballarat.
The abuse started when he was around 8-years-old. 
He recalls Fitzgerald lining the boys up at the front of the classroom and choosing a boy each day to sit on his knee. The man says he was chosen up to 20 times in one year and Fitzgerald would kiss him, cuddle him and fondle his genitals.
On an overnight fishing trip, Farrell unzipped the boy's sleeping bag and performed a sexual act on him.
He met Ridsdale at the presbytery. He was told to unzip his pants and bend over. He was then abused.
While the man went on to have a successful career, he said he has never been able to trust men and has no male friends due to the abuse. He claims his life unravelled after giving evidence at the Royal Commission in 2015.
"It made me face what I couldn't face," he said. "There was lots of pain but I never regretted the process."
After telling his story, he nearly lost his marriage and quit the job he once loved.
"I reached the point where I thought, 'I can't do this anymore' and after taking some leave I resigned."

The man told Age reporters the settlement has been an important step in the healing process for him. 

"I feel vindicated and listened to. The church has taken responsibility for what they did to me," he said.

"It can't erase the memory but I can move on."
The Christian Brothers have spent more than $300 million on settlements to sexual abuse victims from 2013-2019. The local wing of the religious brotherhood depends on huge cash injections from its regional headquarters to meet its obligations.
Get the justice you deserve with Kelso Lawyers. We want to hear your story. Call (02) 4907 4200 or complete the online form before you accept payment from the National Redress Scheme.
Image: ABC News