Brother Ross Francis Murrin started teaching when he was just 18 years old. He completed high school in 1972 and joined the Marist Brothers a year later as a postulant. As part of his training, he was appointed as a Marist Brother to teach primary school classes in Daceyville in the Sydney suburbs.
From day one, he started abusing his students. 
The Marist Brothers put their students at risk by hiring Murrin. 
He was young, inexperienced and clearly unstable, and he went on to abuse several students at three different schools. In this article, we expose his horrific crimes and the scores of trials that followed. 
Offences at the Marist Brothers' Daceyville primary school
Murrin's first offences occurred at Daceyville. He started working in Daceyville in 1974 before moving on to complete a year of training at the Marist Brothers novitiate in Mittagong, NSW. 
Murrin was just 18 years old when he was appointed as a primary school teacher.
His behaviour was described as "quite open". For example, Murrin asked one of the boys to come to his desk and ordered the child to sit on his lap. He then touched the boy sexually in front of the rest of the class. On another occasion, Murrin molested a student while the class was watching a movie in the school's library.
Another serious incident occurred on a weekend retreat. Murrin grabbed one of his students from behind and pinned him to the floor before pulling his pants down. 
In a pre-sentence hearing in 2008, the court heard impact statements from the victims of Daceyville (eight were confirmed, and 17 charges were laid). One of the victims, "Gary" (name changed for privacy) ended up as a drug addict and died from an overdose when he was 22 years old. Gary was abused at school when he was 10.
The assault on Gary was witnessed by another student, who signed a sworn statement for the police. 
Gary's father told the court that the abuse completely changed his son. Gary had become "secretive and reclusive", withdrew from his family and developed a drug addiction to mask his low self-esteem.
"This revelation (caused our family) total emotional distress and heartbreak. I'm now in a position to understand my son's disinterest in school matters," Gary's father told the court.
Gary entered rehabilitation at 18 years old and left the program 40 times in five years. He was unable to overcome the trauma and Gary's death caused a "chain of detrimental events" that led to the family's breakdown.
"The family was extremely fearful of his instability, that it would result in the loss of his life, which it did. The effect of this knowledge of the abuse was far-reaching. Our grand-children in Catholic schools — we fear that they are suffering. Our belief has been rocked in all things Catholic."
In court, the Marist Brothers' lawyer demanded that the court should not allow Gary's father to comment on how Murrin's sexual abuse impacted the family, and his father was not allowed to read his full impact statement. 
"Sitting in the court during the several days of proceedings, I reflected on the irony of the situation. Here we were — me and my wife, with my son's three grieving sisters and their husbands (all Catholic), plus four of the sexually abused victims."

"Also in court were four Marist Brothers. Now, I would have expected the Marist Brothers would be supporting the wrecked Catholic victims of the Marist system but, no, the four Marist Brothers were there supporting the offender, Murrin."
Victim considered Murrin a "good friend"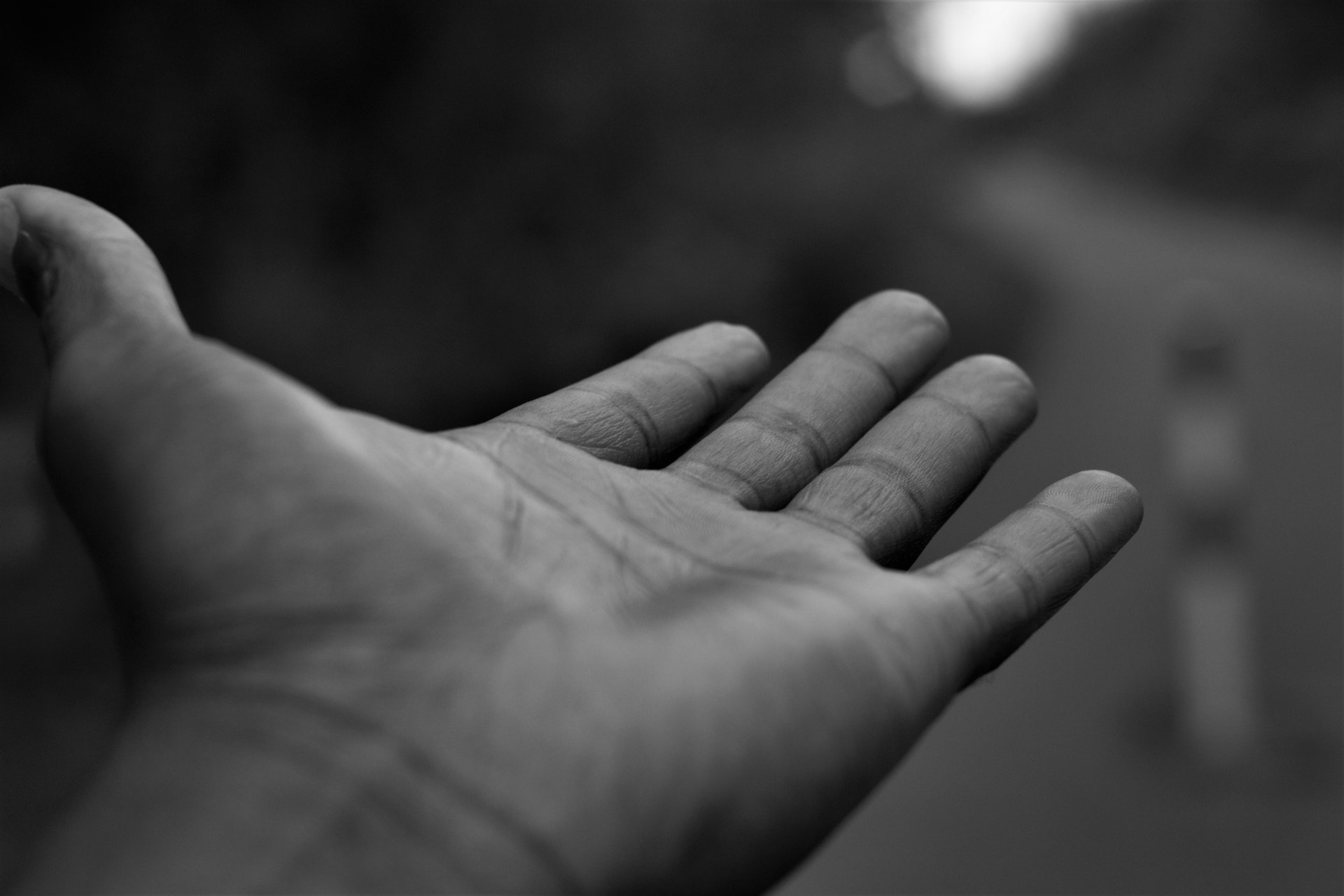 Image: Pexels
A victim known only as DK told the Royal Commission into Institutional Responses to Child Sexual Abuse that he was abused by the Marist Brothers while he was a boarder at Saint Augustine's College in Cairns. DK stayed at the school between 1976 and 1981. 
When DK was 11-years-old, a man named Brother Leonidas would watch him shower daily. The brother would remove the shower curtains so the boys had no privacy. As if this wasn't disturbing enough, when DK was 12 years old, he visited the school's infirmary after hurting his foot. It was after-hours, and an unnamed Marist Brother sexually abused DK.
He said he was left "completely and utterly confused" and turned to a friend: Brother Murrin. 
DK described Murrin as a "good friend" and they shared a love of music. Initially, DK also described their relationship as very positive and Murrin provided a refuge from the boy's previous sexual abuse. 
However, in 1981, Murrin sexually abused the boy. DK said Murrin appeared to be drunk.
"We were such good friends and he betrayed me," DK told the Royal Commission.
DK's tenth-grade form master, Brother Andrew Moraghan, found him in Murrin's room and got angry with DK. However, Murrin would always invite DK back to visit and while the abuse was taking place, DK was flogged and excluded from school events. 
"After the abuse by Brother Murrin, I received a number of floggings and was treated differently by the Brothers. I remember being excluded from events and feeling like they were trying to get me to leave the school."
In adulthood, DK suffered a meltdown when his first child was born and continues to suffer from insomnia and depression. He also said he compensates for these problems by overeating. 
In 2010, DK contacted the head office of the Marist Brothers and a mediation session was scheduled. DK wanted answers from the three Marist Brothers, who he said knew about Murrin's behaviour.
DK said the mediation meeting was "aggressive and destructive". He also went on to say that the Towards Healing program was a "sham", and he was not engaged or communicated with during the entire investigation into his case. DK also noted that the Marist Brothers were more concerned with their legal liability and showed a "complete lack of concern" for his emotional well-being. 
Murrin was finally jailed in 2008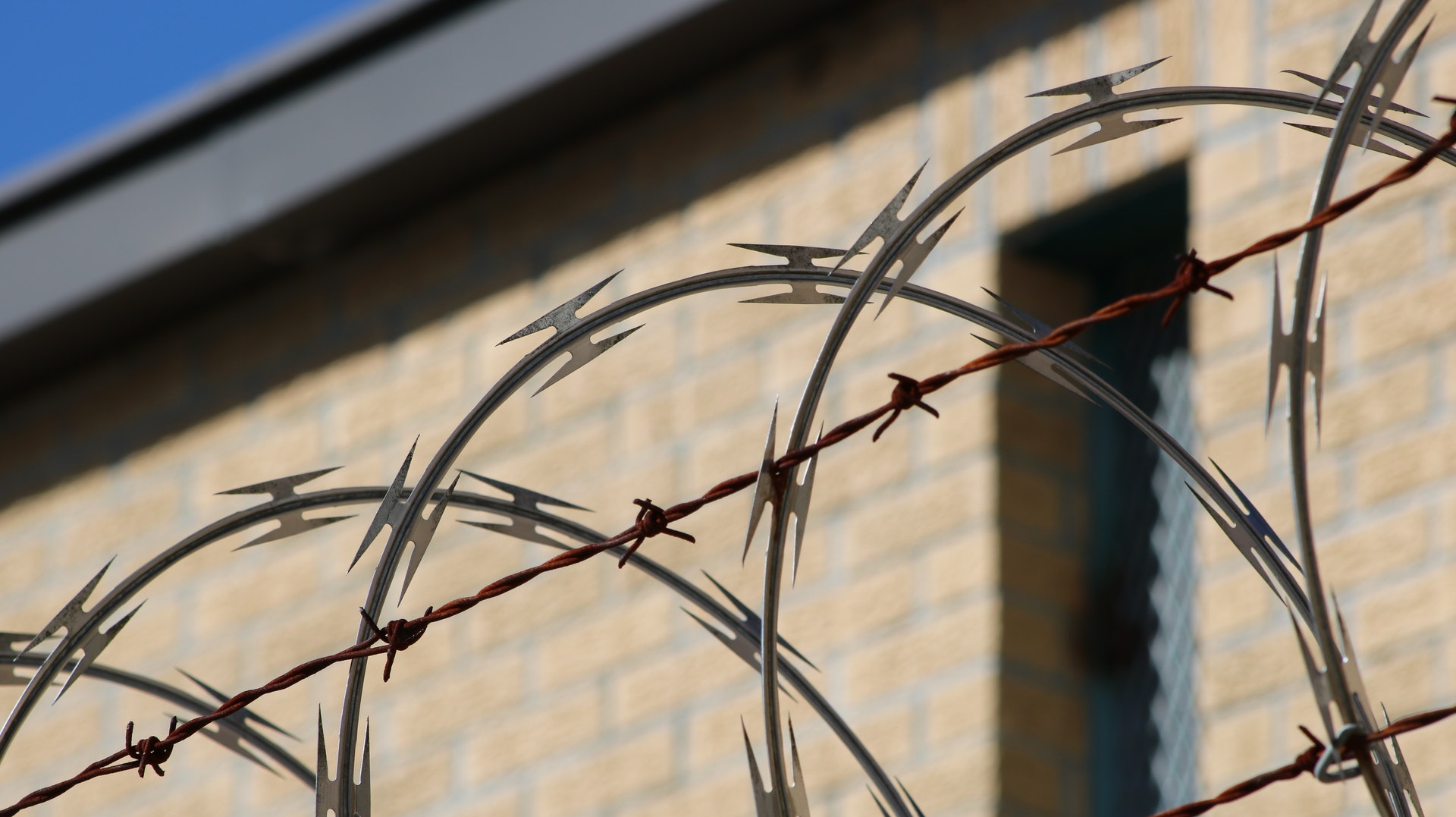 Image: Pexels
After hearing impact statements from the Daceyville victims in 2008, Judge Helen Murrell recounted Murrin's offences one by one from a 15-page document. For some of the victim's families, this was the first time they had heard details about Murin's crimes.
Judge Murrell said Murrin's crimes were "impulsive or opportunistic", but his position as a teacher was an aggravating factor. She also commented on the victim impact statements. 
"The victims were affected by having witnessed earlier assaults. They felt violated, ashamed and isolated. They lost self-confidence. Some became bullies and/or targets for bullies. Some developed anger management problems.

"Some victims continue to experience flashbacks, sleep disturbance and intrusive thoughts. Most victims have experienced difficulty with trust and with developing close relationships, particularly with women. Some continue to struggle with depression and anxiety. Some turned to drugs or alcohol to alleviate their pain. In 1987, one victim died of a drug overdose."

"It is inevitable that significant and repeated child sexual assault that goes unrecognised and untreated will have a substantial impact on the victim."
Murrin was jailed for three years with a non-parole period of 18 months. The case was reported in daily newspapers that circulated in Daceyville and Campbelltown, where Murrin had worked — this prompted another victim from St Gregory's College in Campbelltown to contact the police. 
"Rupert" was abused by Murrin in 1982 when he, like DK, was boarding at the school. Rupert was 14 years old at the time.
In 2009, Murrin pleaded guilty to six counts of homosexual intercourse with a pupil, one count of attempted homosexual intercourse with a pupil and two counts of assault with an act of indecency. 
This extended his prison sentence until January 2015.
However, the news coverage of Murrin's case prompted even more victims to come forward, and in 2018, Murrin faced Campbelltown District Court, where he was sentenced to another ten months in prison. 
Murrin avoided jail in July 2020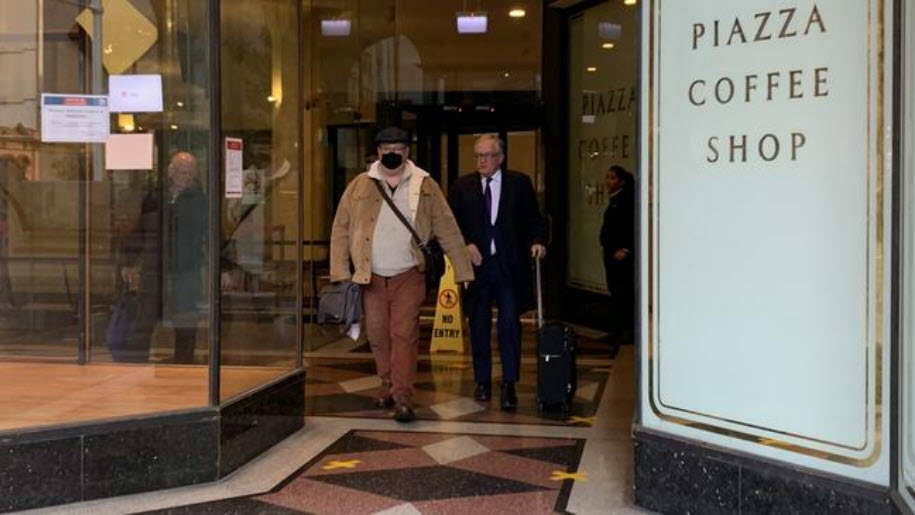 Image: Daily Telegraph
In 2020, Judge Christopher O'Brien determined that it would be "unfair" to return Murrin to prison for charges relating to the sexual touching of a student in 1985. 
The victim claimed that Murrin abused him when he was 14 years old. Murrin sat on the child's bed and comforted him — the student was upset after receiving a caning from another Marist Brother. At first, he rubbed the child's back and said, "you'll be alright, don't worry about it" — but then Murrin started to rub the boy's thighs and genitals.
The victim told Murrin to stop and he did. He left the room immediately.
Murrin pleaded guilty to the charges at his earliest opportunity.
Judge O'Brien said that Murrin was "largely rehabilitated" and had not committed an offence for more than 35 years. The judge suggested that sending him back to prison may "defect" that rehabilitation and instead sentenced him to a "merciful and exceptional" three-year community corrections order. 
This allowed Murrin to care for his 94-year-old father in the final years of his life. 
If you believe you were abused at school or in institutional care, we're here to help you
Murrin spent a total of seven years in prison between 2008 and 2015. He was able to avoid prison for the final charges but for most of the surviving victims, it would have been a relief to hear Murrin recognise that what he did was wrong and spend at least some time behind bars.
At Kelso Lawyers, we stand with survivors of child sexual abuse. We can help you achieve justice through compensation and an apology from the offending institution — we've helped hundreds of survivors throughout Australia do the same.
Get the justice you deserve with Kelso Lawyers. We want to hear your story. Call (02) 4907 4200 or complete the online form before you accept payment from the National Redress Scheme. 
Feature Image: Daily Telegraph