WARNING: This article contains references to suicide which may trigger some people. Reader discretion is advised. 
According to friends of Father Anthony Caruana, he was "a person of good character".
He was a Catholic priest and a teacher. He worked in multiple schools in the Southern Highlands of New South Wales, including Chevalier College, a distinguished boarding school for boys. There, he held several roles — teacher, rugby coach, bandmaster, dormitory master and more. 
To some, Caruana may have seemed like a passionate, engaged teacher.
It has since been revealed that Caruana was a serial paedophile. He abused underage students in their dorms, the band room and his office. He would even employ "ruses" like the treatment of sports injuries, teaching victims about their sexual development and how to pack a scrum in rugby training (he used this particular opportunity to fondle the boys' genitals).
The boys who complained were called liars. 
Their complaints were dismissed by teachers, solicitors and, at times, their own parents. 
The good news is that as of December 2021, Caruana will be spending the rest of his life behind bars. In this article, we expose Caruana's history of child abuse and share how he was finally brought to justice.
"God will love you if you do what I say"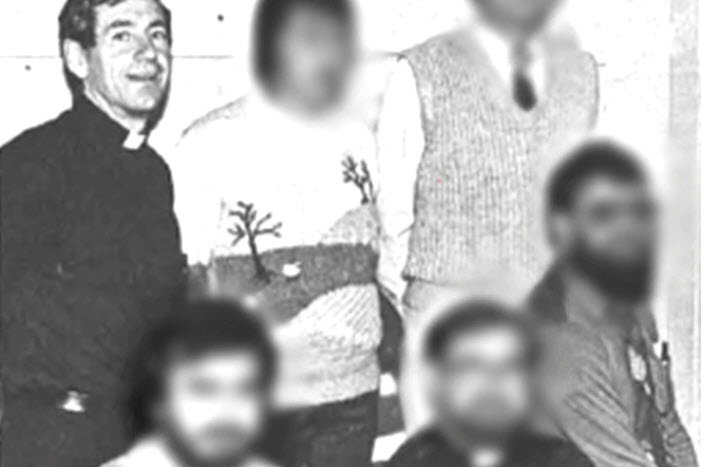 Image: ABC News
Caruana worked at Chevalier College between 1982 and 1988. 
During this time, Caruana sexually abused at least 12 students.
In 2021, a former student (now in his 50s) told horrific stories about Caruana in Sydney's District Court. The victim was just 13-years-old when he first crossed paths with Caruana in 1984 — he was cleaning instruments in the school's band storage room when Caruana grabbed the boy's hand and forced it down his pants. 
"God will love you if you do what I say," Caruana allegedly said. 

"You're pleasing a man of God." 
The victim said he "just wanted to learn music", and after he was abused, he turned to alcohol to cope with the memories of the abuse. 
He turned to other drugs in his 20s and 30s, unable to trust people, unable to form strong connections with friends and unable to hold onto intimate relationships.
"That feeling of how horrified and alone I was after school on those assault days will never leave me. My first 'sexual' experiences were assaults perpetrated violently. The shame and confusion of that never quite leaves you," the victim said.
He also said that he wasn't able to control his addictions until he was in his late 30s. By then, the victim had a daughter and had tried to kill himself on three separate occasions. 
He said: "I never wanted to kill all of myself — just the part that housed the trauma of the abuse".
"I left the college as a broken boy"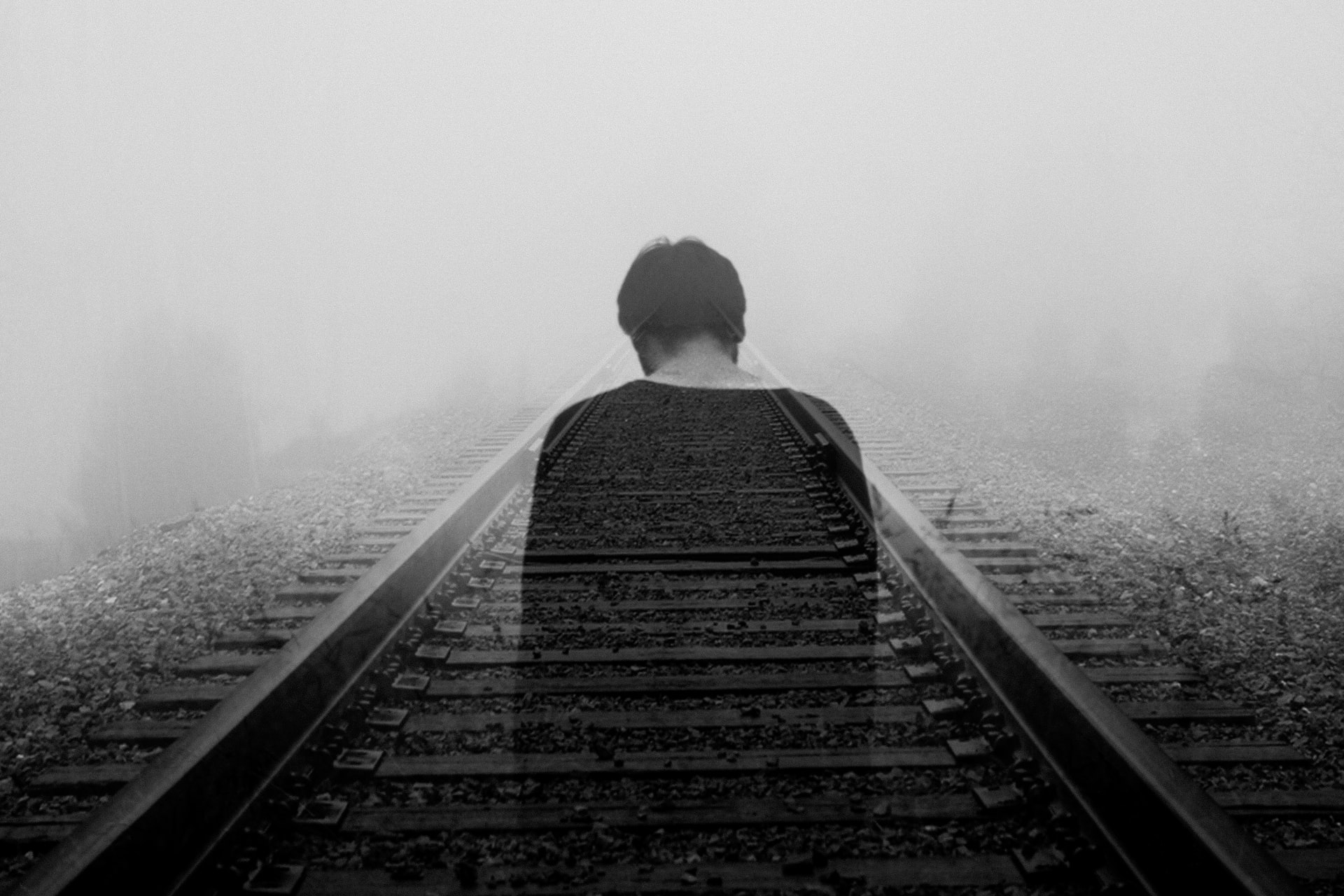 Image: Unsplash
Another victim told the Sydney District Court that he had ambitions of being a successful sportsman before he met Caruana. He was sent to Chevalier College when his parents were going through a divorce and Caruana was his rugby coach.
He thought Caruana was someone he could trust during a traumatic family event. 
"While I was attending Chevalier College, I had aspirations of playing representative rugby league. I was developing my leadership skills and I was on the path to leadership," he said.
The victim was one of many others who reported Caruana's crimes in the 1980s, but the legal system did not deliver him justice.
"The bullying I received from the solicitors at the time was horrible. I was bullied and made to feel that what had occurred to me was all made up and my fault. I was called a liar."
The victim told the Court that the experience had a serious impact on his relationship with his father, who lost hope after his son's initial attempt to achieve justice had failed. 
"He has carried immense pain and anger at the way I was treated and the way I was let down by the institution that was supposed to protect me, and the legal system that completely failed a 12-year-old boy."

"I do hope this court case and the fact that justice is being served allows me to find some peace."
Caruana told one of the victim's mothers that the boy was "misbehaving" while he was abusing her son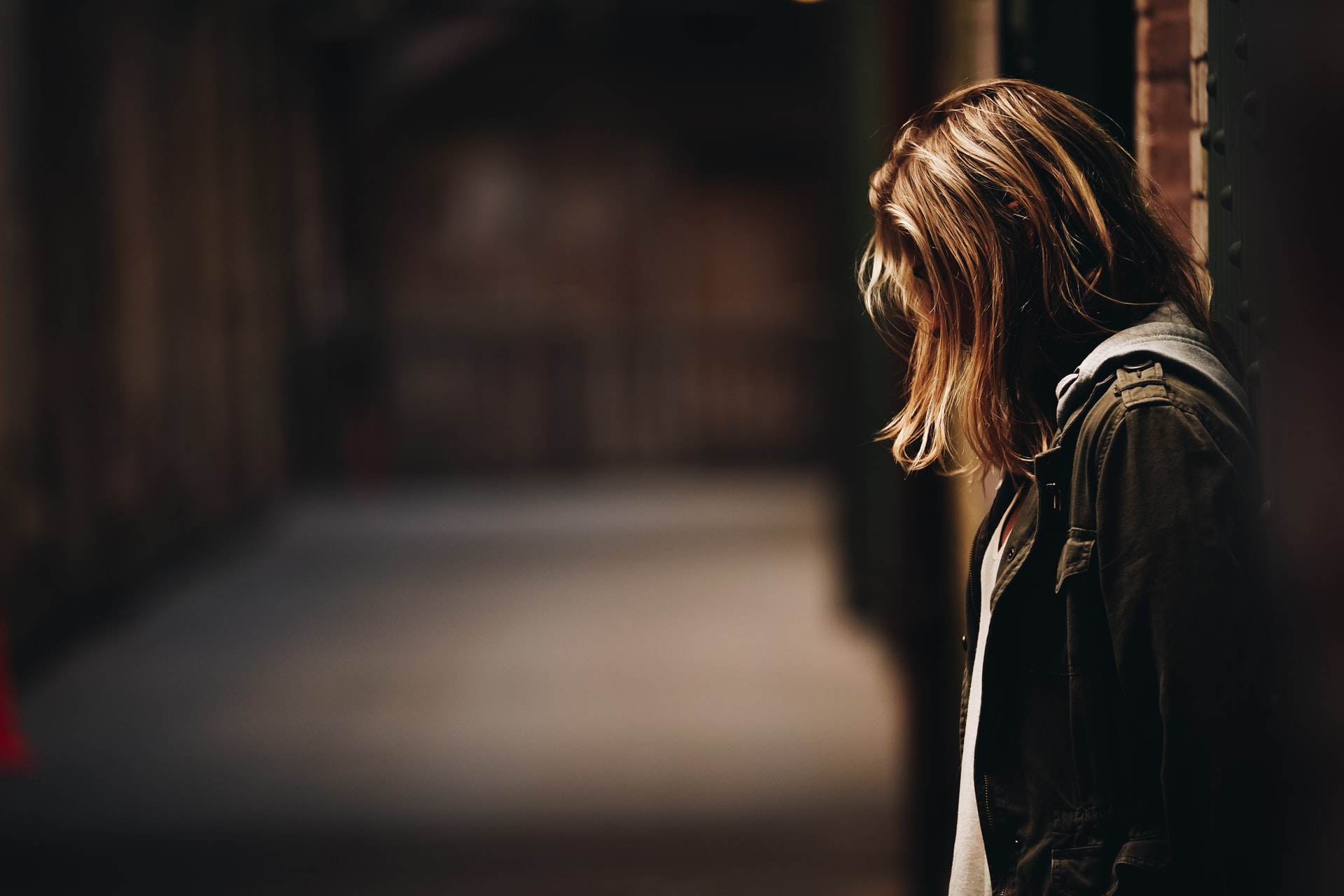 Image: Unsplash
In Sydney District Court, the mother of one of the victims said she felt "sorrow and shame" for not listening to her son's complaints at the time of the abuse. She told the court that she thought her son was exaggerating and that Caruana had told her the boy had been "misbehaving" in school. 
Meanwhile, Caruana had already been abusing her son for months on end.
In response, Judge Robyn Tupman said: 
"This is an indication of the sort of manipulation that regrettably, the court accepts is a hallmark of these sorts of offences." 

"It is to be hoped that even for those who have suffered the most… one outcome of these proceedings will be that they will start to regard themselves as survivors of childhood sexual abuse and not just victims of this offender."  
At Caruana's eventual sentencing, he showed little to no emotion learning he would spend "most, if not all, of the rest of his life" behind bars.
A psychiatric questionnaire revealed Caruana's "lifelong problem" of being attracted to young boys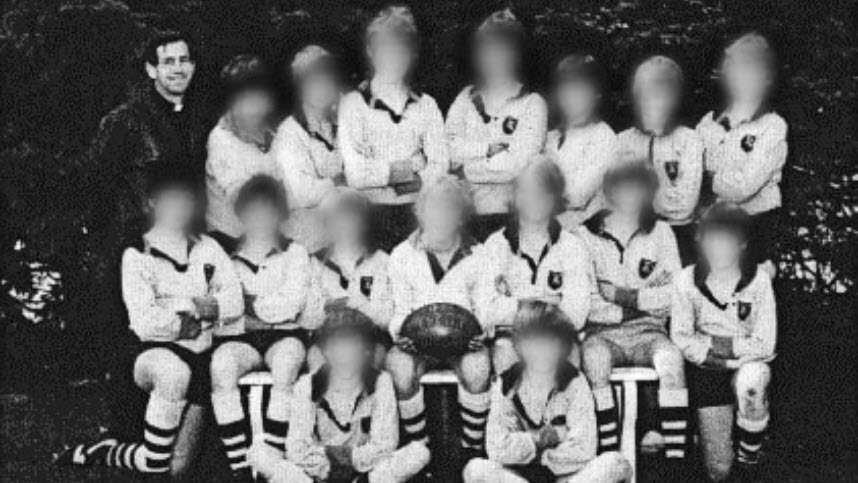 Image: ABC News
After Caruana left Chevalier College in 1989, he was forced to complete a psychiatric assessment and counselling. It was here that he expressed a "lifelong problem of his attraction to young boys" and that he was "remorseful for his past behaviour". 
Caruana filled out a questionnaire stating that he had a feeling there might be something wrong with his "sexual problem" and said he had a "bad feeling".
"I was always worried it would be found out and now that it has, it has shattered me," Caruana allegedly wrote.
When asked if he could change something by "magic", Caruana allegedly wrote: "this feeling I have towards young boys". 
In 2021, Crown prosecutor Nerissa Keay said the questionnaire "demonstrated" the teacher's sexual interest in boys aged 11 to 15 years old. However, Caruana claimed he had left out some crucial wording in his response to the questionnaire — that his ongoing sexual problems were "in his dreams" and that he had striven not to re-offend.
Judge Tupman said Caruana's belief in his own rhetoric meant large portions of his evidence were fanciful and demonstrably untrue. 
"Some of it you could poke a million holes through, his evidence, on the whole, was unimpressive and the jury must have agreed," she said.

"This court has regrettable experience and knowledge to know that pedophiles are able to go and find victims if they want to."
Further to the questionnaire, the Crown heard from one of Caruana's former managers in the Missionaries of the Sacred Heart. In 1993, the priest wrote in file notes that "Tony acknowledges he is a paedophile and there is little likelihood of change". 
According to Ms Nerissa Keay, the priest in question couldn't recall writing the note but "he wouldn't have written it if that wasn't said to him". 
Earlier complaints revealed in the Sydney District Court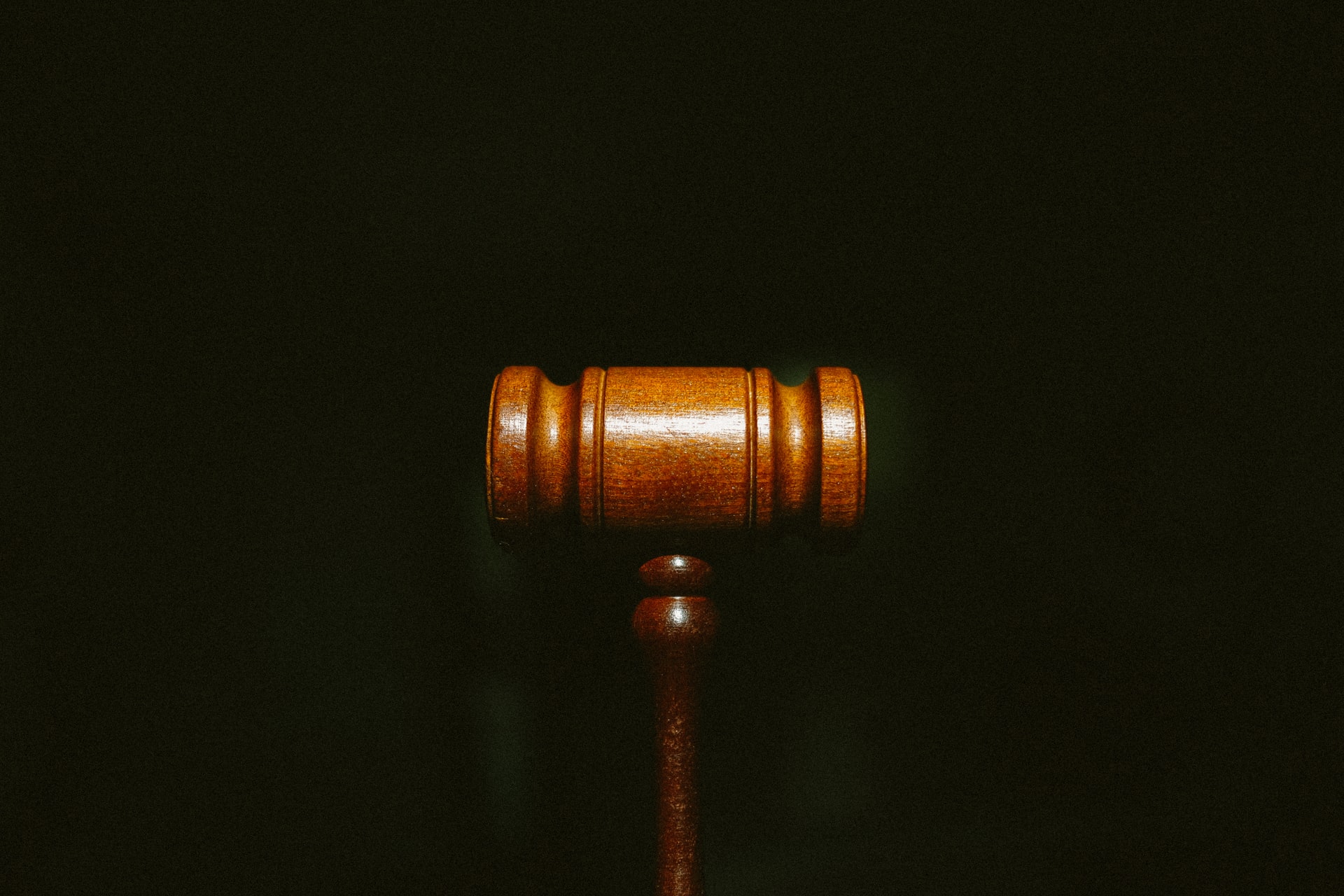 Image: Unsplash
Judge Tupman noted that there had been a complaint made against Caruana when he was teaching at Daramalan College in the early 1970s. A civil claim was launched against him but Judge Tupman said there were no further details about the case and no indication of any criminal proceedings.
Instead, Caruana was shipped off to Papua New Guinea for three years — a common move by the Catholic Church to minimise the scandal of another paedophile priest within the church.
"If it is that this behaviour also was of a sexual nature towards children", Judge Tupman said, it was "troubling" that he was not removed at that stage. This lack of action meant that Caruana was still able to get a job as a teacher, bandmaster, dormitory master and rugby coach at Chevalier College. 
Rather than being put behind bars, he was given another chance to abuse the boys in his care. Unfortunately, this is a common turn of events when it comes to cases of child sexual abuse within the Catholic Church and related schools. 
The result of Caruana's 2021 conviction and sentencing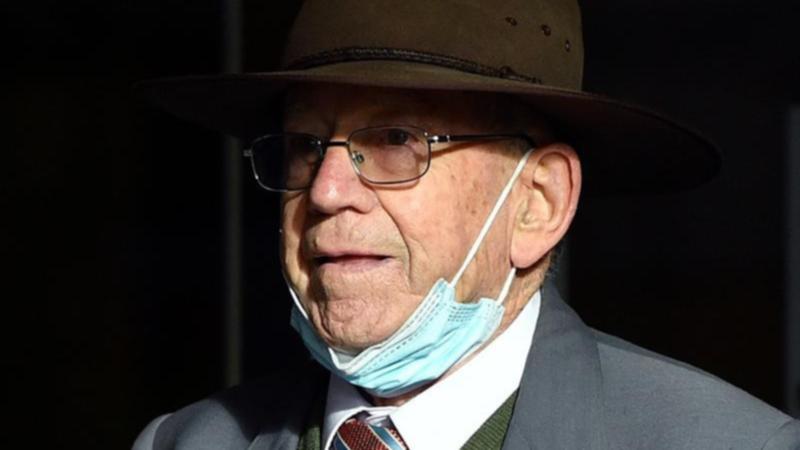 Image: 7 News
In July 2021, Caruana was convicted of 26 offences against 12 students, including 22 counts of indecent assault and four counts of sexual intercourse with a student. Then, in December 2021, Caruana was sentenced to 15 years in prison with a non-parole period of 10 years. 
At 80 years old, there's a good chance Caruana will die in prison — however, Judge Tupman said his sentence would likely be spent in "onerous conditions" due to his age, the nature of his offending and the deterioration of his health.
In the final sentencing, Judge Tupman noted that following the complaints that were made in 1989, Caruana was "almost immediately removed" from his teaching position and sent to Sydney to work as an archivist with the order of the Sacred Heart — a "completely appropriate response made by the order" to keep Caruana away from children.
Caruana claimed that he was ostracised by the order but Judge Tupman said there was no evidence to support his claim. 
What we can learn from the case 
If there is one thing we can learn from Caruana's conviction is that it's never too late to achieve justice against an offender or an offending institution. It has been 30 years since Caruana abused his victims — now, he will likely spend the rest of his life in jail. 
While this doesn't cure the pain and trauma of childhood abuse, it can put survivors on the path towards healing. 
At Kelso Lawyers, we're here to guide survivors down this path — we specialise in institutional child abuse cases and we have helped multiple people win compensation from the institutions who failed them.
We can do the same for you. 
Get the justice you deserve with Kelso Lawyers. We want to hear your story. Call (02) 4907 4200 or complete the online form before you accept payment from the National Redress Scheme. 
Feature Image: Sydney Morning Herald