WARNING: This article includes references to suicide that some readers may find upsetting. Reader discretion is advised. 
In court, Father Paul David Ryan's crimes were described as "brazen", "humiliating", and "degrading". He abused scores of children — students and altar boys alike — across Australia and the United States, showing them pornographic images and assaulting teenagers in their most vulnerable state.
Ryan even assaulted a teenager while he was sleeping on a ski trip.
What's worse is that the Catholic Church tried to cover up Ryan's crimes. Rather than reporting the abuse, he was sent to the United States on seven separate occasions, giving him the chance to abuse children abroad. He was also given a promotion while harbouring a dark, disturbing secret from parishioners and students alike.
Over the years, the Catholic Church has never ceased to disturb us with its lack of care and accountability. In this article, we expose Father Paul's crimes and the lengths the Catholic Church went to protect its reputation. 
Father Paul's history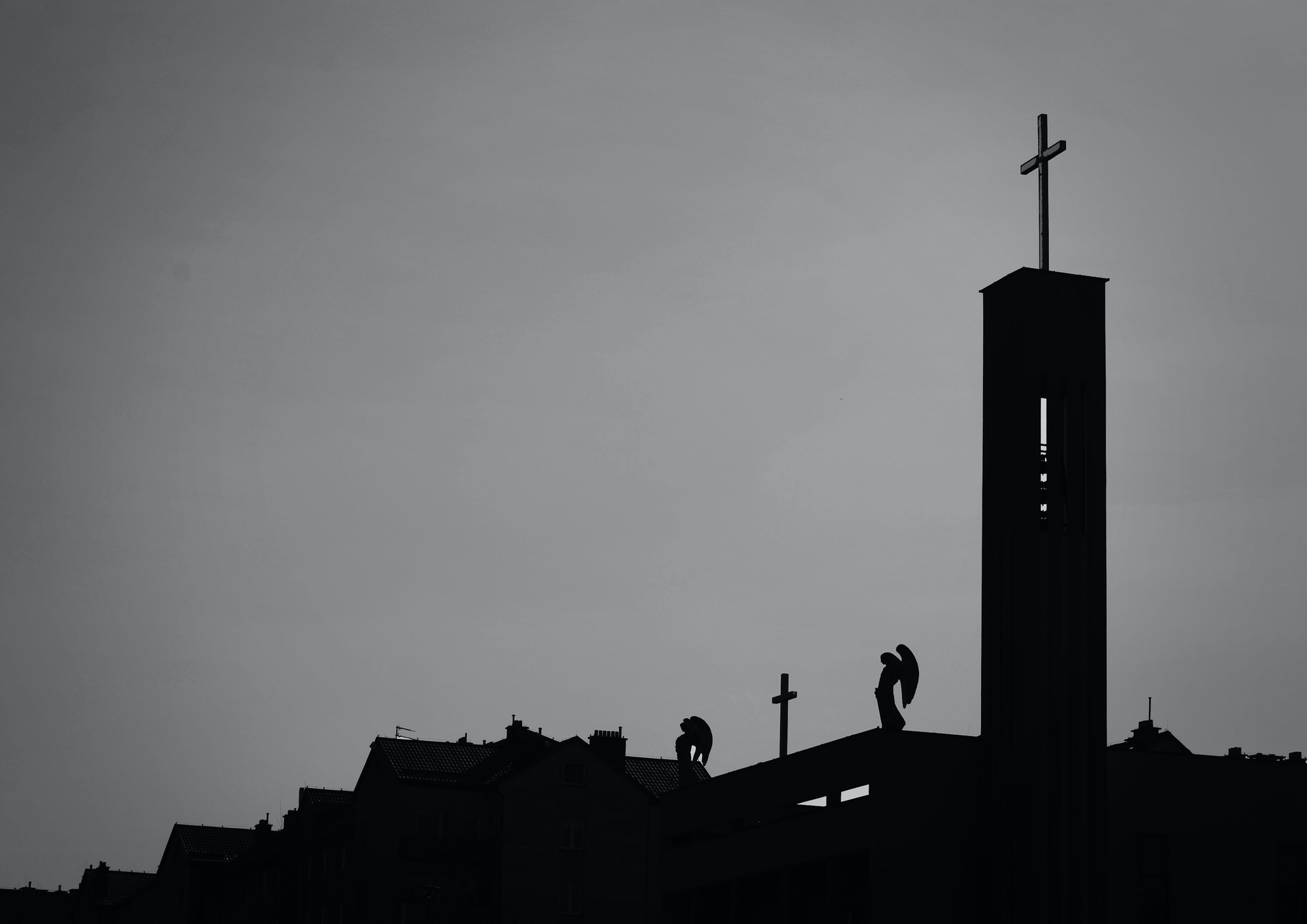 Image: Pexels
Paul David Ryan was born in Melbourne on the 12th of September 1948. In his younger years, he spent time in South Australia and, in his late teens, started training for the priesthood at St Francis Xavier's seminary in Adelaide. 
In 1971, halfway through his third year, the seminary asked Ryan to leave. 
It is unclear why he was rejected from the seminary.
At this time, Ryan had already become close friends with Father Ronald Dennis Pickering, a prominent priest in the Melbourne Archdiocese. Father Pickering knew Bishop Ronald Mulkearns, meaning Ryan now had 'useful connections' within the Catholic Church. 
Father Pickering quickly became Ryan's mentor and career advisor — a relationship that lasted more than 20 years.
In late 1971, Ryan moved to the Ballarat Diocese in Victoria to take up a teaching position at St Joseph's College in Mildura. He also asked Bishop Mulkearns to sponsor him as a Ballarat candidate for the priesthood at Corpus Christi College in Melbourne.
While his references weren't good, he was accepted as a candidate and spent the next five years at Corpus Christi College. 
Ryan had sexual relationships with six other trainees at Corpus Christi College
According to the seminary's documents, Ryan was abrasive and hard to deal with. He was also reported to have had sexual relationships with six other trainee priests during his seminary course.
At the end of his training in 1975, the Ballarat Diocese had to decide what to do with him. They gave him a three-month probationary period at St Columba's parish in Ballarat North. He was also allowed to teach at the Ballarat Catholic School. 
In 1976, Ryan was ordained in St Patrick's Cathedral in Ballarat — but the very same week, a woman contacted the diocese and complained that Ryan had sexually abused her son. She threatened to "go to the newspapers" if Ryan was allowed to minister in local parishes, but the Catholic Church maintained a tolerant attitude towards Ryan.
The seminary arranged for Ryan to see a Catholic psychologist named Dr Eric Seal. Father Pickering suggested to Dr Seal that Ryan should have a year of "spiritual formation" in a religious community overseas — Dr Seal supported the idea and the diocese contacted Father John Harvey in the state of Maryland, USA, where Ryan could minister to homosexuals. 
Father Harvey requested details about Ryan's sexual activity — he wanted to know if it involved adults or minors. The diocese told Father Harvey that Ryan's sexual behaviour included "mutual masturbation" with other seminary trainees, but "it seems certain that more serious acts occurred not infrequently". 
They also suggested that Ryan was sexually active "even on the night of his ordination".
Ryan ended up spending 15 months in the United States. This was his first trip to the United States. 
He visited six more times over the next two decades.
A rampage of sexual abuse across two continents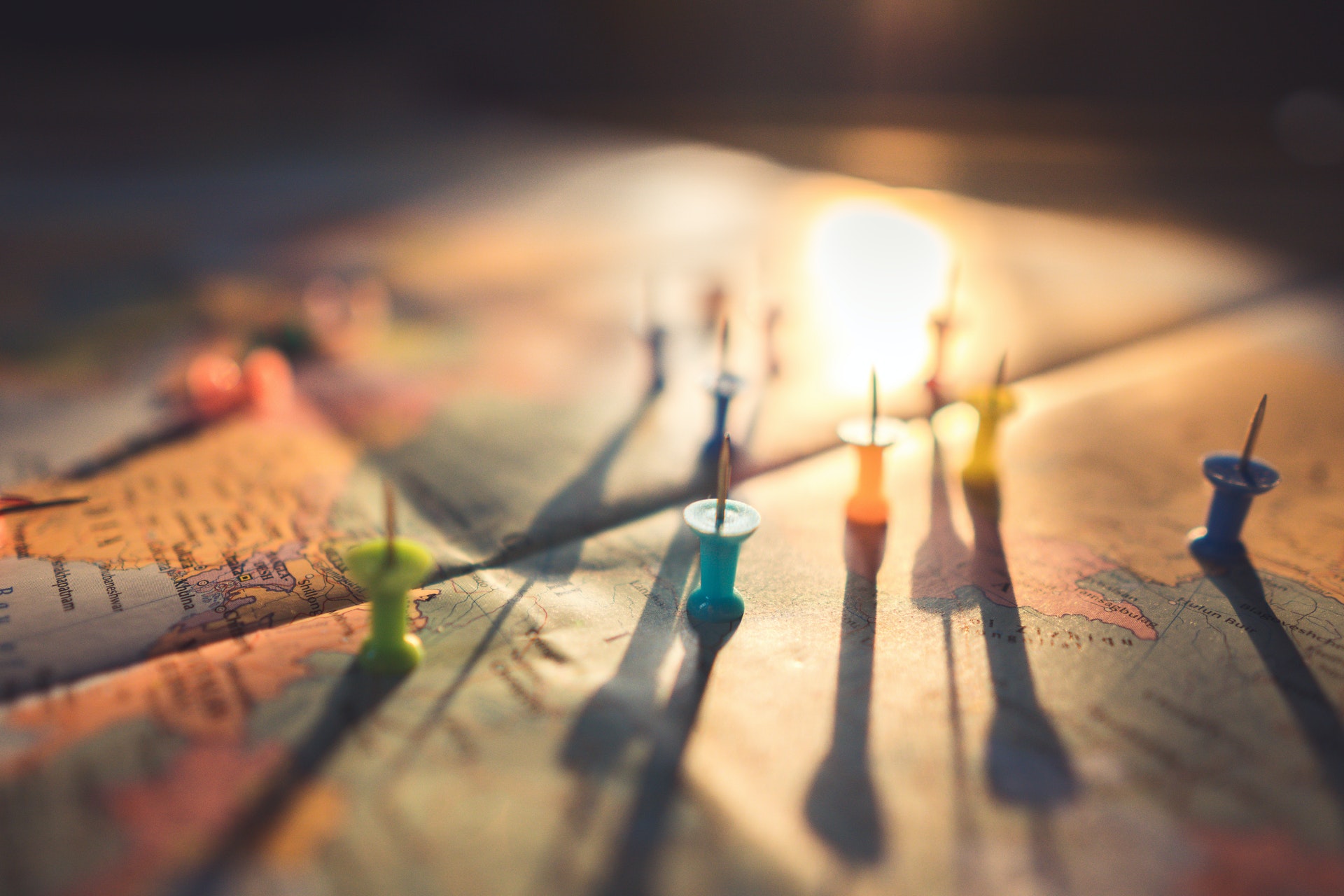 Image: Pexels
On Ryan's second trip to the United States in 1979, he completed theological studies and ministered at the Star of the Sea parish in Virginia Beach. He worked as a counsellor at the Star of the Sea School — this involved primary school-aged children up to 14-year-old teenagers. 
One boy was in years seven and eight when Ryan worked at the school. He claimed that Ryan gave him alcohol and marijuana and then took him to bed, where the boy was sexually abused. Two other boys said that Ryan held "counselling" and "religious instruction" sessions but used the time to abuse them. 
Ryan's Australian superiors exchanged letters about the complaints with his United States supervisors. No action was taken. 
In 1991, Ryan returned to Victoria to undertake a permanent position at the Ararat parish as an assistant priest — an undeserved promotion — but new allegations were swarming around him. A convicted child sex offender told the court that he was a victim of child sexual abuse himself. While Ryan wasn't named specifically, the Catholic Church knew that he was the offender, and it wasn't long before the allegations were in the news.
Ryan knew he could no longer work in the Catholic Diocese of Ballarat, so he decided to go back to the United States. He was sent to the St Luke Institute in Maryland, a refuge for priests with "sexual problems". He was assessed and rejected — it was found that he had a drinking problem, but he kept on with his normal drinking habits. 
Because he was rejected from the refuge, Ryan moved back to Australia and lived with a local Warrnambool family. He did not contact Bishop Mulkearns, and eventually, Father Brian Finnigan signed an "Employment Separation Certificate" so Ryan could apply for social security benefits. 
The certificate said Ryan was "unsuitable for this type of work". 
It did not mention "misconduct". 
A young life destroyed
Image: Pexels
In 1997, Towards Healing received a complaint from Mrs Helen Watson, who had discovered that her son had been abused by Ryan in Ararat in 1991. Since then, her son (only known as Peter) had tried to commit suicide on several occasions. 
She said her son was "in this condition because he was abused by Paul David Ryan when he was relieving at Ararat for a few months for Father Brendan Davey".
Peter was a student at Marian College, next door to Ryan's parish house, in 1991. Mrs Watson said Peter had a quick wit and loved sports, but he was "never the same" after he met Ryan.
According to Mrs Watson, Ryan (who smelled of alcohol) drove Peter home to the family's farm after the teen had stayed overnight at the parish house. She said Peter immediately seemed different — he had a disturbing mindset and low self-esteem and soon got into drugs, abandoning his love of sports.
In his late teens, Peter told a psychologist that a priest had abused him but didn't say who. It was clear that his life had been badly damaged — he lived a transient life, he was unable to work, and suicide attempts were becoming more frequent. 
Peter was eventually admitted to a psychiatric unit at the age of 24, but in 1999, he went missing. 
Mrs Watson never saw her son alive again. 
Six years later, police exhumed the unidentified body of a suicide victim and took fingerprints — it was Peter. He had taken his own life. 
Mrs Watson visited the Bishop of Ballarat, Peter Connors, and told them what Ryan had done to her son. Bishop Connors offered to arrange counselling for her.
"The church still doesn't get it," she said. 
After Ryan was convicted in 2006, she wrote him a letter.
"I do not want you to speak to me, as nothing you say will right the wrong you have done to my son Peter; nothing could ease the pain that I have endured; nothing could bring my son back to life; and, last but not least, nothing you say could change my opinion of you."

"You are an evil predator who used your position of power and trust in the Catholic Church to force young males into submission with your atrocious acts. You are a disgrace to yourself, your profession and your family, especially your mother."

"The one decent thing you can do now is to confess your crimes of sexual abuse against Peter to the authorities and serve the appropriate sentence."
How Ryan was brought to justice in 2006 and again in 2019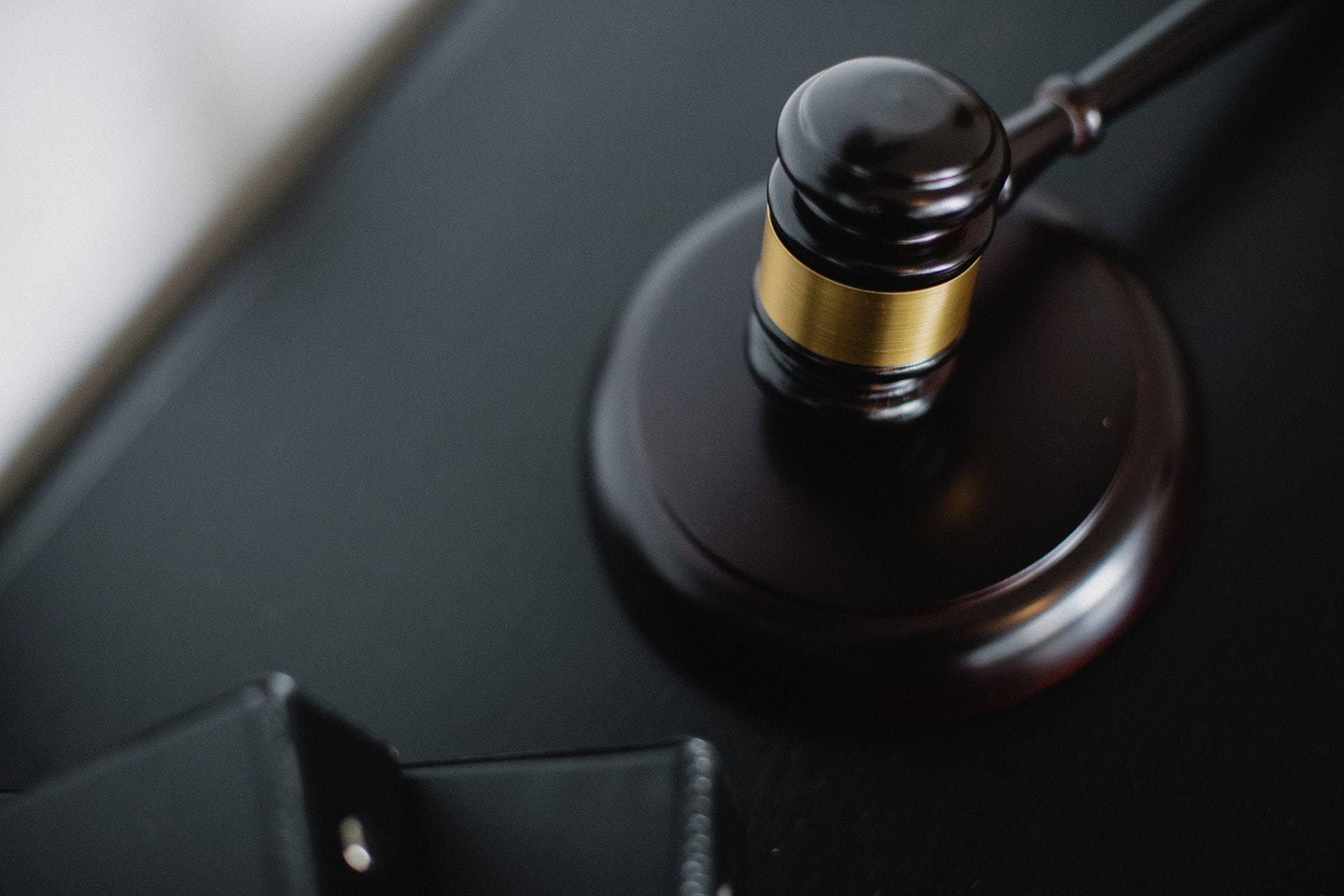 Image: Pexels
In 2003, another woman complained to Towards Healing that Ryan's abuse had damaged her son's personal development. Her son had kept the abuse a secret for more than a decade. 
A representative from Towards Healing told her that "this particular priest's name has never been reported, or come up, before". 
A blatant lie.
In 2005, the woman's son was ready to talk to the police about what had happened at Warrnambool, and he submitted a written statement. The Warrnambool Criminal Investigation Unit discovered that the Ballarat Diocese had received multiple complaints about Ryan since 1976 and that Towards Healing had heard from Mrs Helen Watson in 1997.
In 2006, Ryan was arrested in Cairns, Queensland, and charged with indecent assault. 
Shockingly, Peter's suicide and the US victims were not addressed in this case.
Ryan was sentenced to 18 months in prison — a mere slap on the wrist for abusing multiple children in Warrnambool and greater Victoria. 
In 2019, Ryan was charged again for the sexual assault of three boys who were aged 14, 15 and 17 at the time of the abuse. The first boy was training to be an altar boy, and the other two victims were students at the Warrnambool Christian Brothers College, where Ryan worked as a school chaplain and offered sex education classes.
The court heard that Ryan asked one of the victims about masturbation during confession and bought the boy alcohol and cigarettes. He would actively seek out the boys who confessed to masturbating, thinking that they would be an easier target.
He also showed the boys pornographic images of men that he carried around in a briefcase. 
In court, one of the three victims recounted the lifelong impact that the abuse had had on his life. He said he never allowed anyone to get close to him and had been "robbed of the joy of companionship". 
The breach of trust caused the victim to suffer from post-traumatic stress disorder, and he had a fear of enclosed spaces. He believed there was "no cure" or healing possible for him, which is why it took him more than a decade to report the abuse.
The court also heard that the victim had approached Bishop Mulkearns, but the boy was told not to go to the police.
Ryan was sentenced to a minimum of 17 months in jail. 
Ryan could be extradited to the US to face sexual abuse charges
In May 2021, Ryan was indicted in the US state of Virginia on charges of sexual assault against a teenager in 1979. 
According to the charges, Ryan had taken the victim on a ski trip to Massanutten Resort in Rockingham County, Virginia, "under the pretence of a church-sanctioned outing". Ryan arranged for the boy to stay with him in a private house. He allegedly sexually assaulted the victim twice. 
Several other victims from Virginia have come forward and shared their stories about Ryan.
Virginia's Attorney-General Mark Herring has been working with Virginia State Police to investigate potential clergy abuse and urges anyone with more information on the case and other instances of abuse to reach out. 
"I understand that coming forward with this kind of experience can be difficult or scary but I pledge to you that, no matter how long ago the incident occurred, we will take it seriously and ensure that you get the support and help that you need and deserve."
Ryan's extradition has been delayed, possibly due to the COVID-19 pandemic.