Father Paul Evans was called, "King of the Kids" due to his close ties with local youth groups. Without a doubt, Evans would have loved the label — because behind closed doors, he sexually abused multiple boys, often plying them with alcohol and telling them to keep their mouths shut.
Evans committed most of his crimes at Boys Town, a residential institution for "troubled" youths in Engadine, near Sydney, between 1977 and 1988. He was among friends — the institution was staffed by fellow Salesians of Don Bosco, and his superiors ignored the allegations of abuse against him. 
In fact, like many paedophile priests, Evans was moved around, giving him access to more children throughout the area. 
It wasn't until 2008 that Evans was finally arrested and charged for his numerous crimes. In this article, we expose those crimes and share the disturbing experiences of his victims. 
Evans worked in schools throughout New South Wales, Victoria and South Australia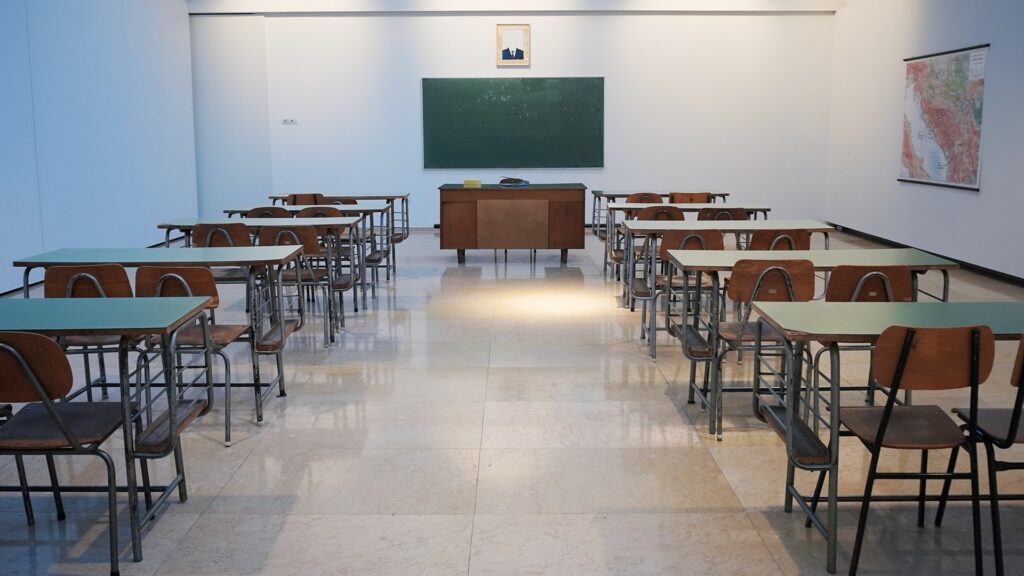 Image: Unsplash
For several years, Evans travelled between different states completing short stints in Salesian schools.
Between January 1980 and January 1984, Evans spent time in Melbourne completing theological studies. While in the area, he was heavily involved in the Don Bosco Youth Club before getting a job as a teacher at the Salesian College in Brooklyn Park, Adelaide.
He was there for an unusually short time — just six months before he returned to Melbourne, to work at Rupertswood Salesian College. Again, he only worked at Rupertswood for six months before he was moved to Boys Town in Engadine, New South Wales. 
At Engadine, Father Chris Riley was the principal and developed the "Youth Off The Streets" program, designed to nurture disadvantaged youths and change their lives through support and opportunities.
In 2008, Father Riley told the court he arrived at Engadine in 1986 and immediately noticed Evans had a strangely close relationship with many of the boys.
"It was a culture shock for me," Riley said. "Boundaries were being crossed on so many levels."
He said there were various examples of "inappropriate touching" between teachers and students, including Evans who allowed teenage boys to sit on his knee, pull his beard and give piggy-back rides in the schoolyard. 
The boys were often arrogant and rude but apparently showed "loyalty" to Evans.
"Any child that's attached to one person puts up red signals for me," Riley said. "I find that bizarre."
Father Riley shared his concerns with his Salesian superior, especially when Evans would take singular students on camping trips away from the school. However, nothing changed and the Salesians remained supportive of Evans. 
"Nothing happened. Men have got urges. It does not mean anything"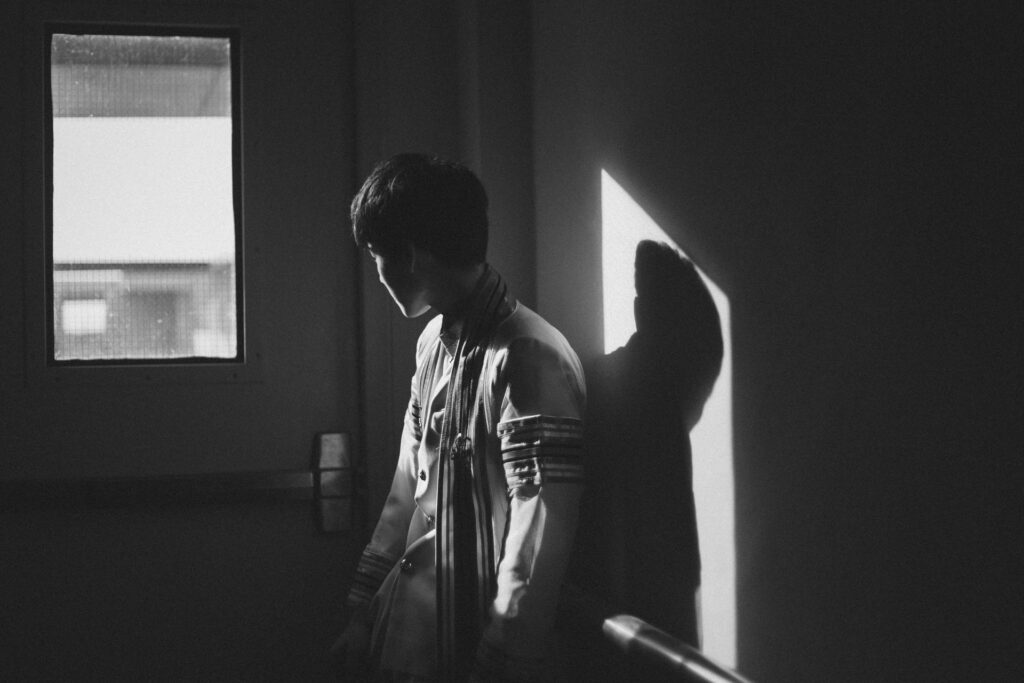 Image: Unsplash
Father Riley was right to be suspicious of Evans' strange relationships with the boys at Engadine. In 2008, it was found multiple boys had been sexually abused or assaulted by Evans, either at Boys Town or on weekends away.
Victim statements revealed Evans would often ply the boys with alcohol and then take them to a private area where he would sexually assault them. He would also win their favour by buying them treats, taking them on camping trips and letting them drive his car.
Even if the boys reported the abuse, they were rarely believed or told to forget about it.
In court, one of Evans' victims said he told the other boys about the sexual abuse. He was called to see Father W. Fleming (now deceased) who encouraged the teenager to forget the incident. 
"Nothing happened," Fleming said.

"Men have got urges. It does not mean anything."
Evans himself also told the boys to keep quiet about the abuse.  One of the boys who reported Evans to the police said he was told to "act shocked" as if to say "Father Paul wouldn't do anything like that". 
Another victim told the court that he ran away from Boys Town to report Evans to the police. Unfortunately, the boy was escorted back to Boys Town — back to a potentially dangerous situation. 
Evans got in trouble with the police in 1988 — but it was not the end of his career
After one of his victims reported him to the police in 1988, Evans was charged with sexual offences involving two teenage boys. However, he contested the charges in court and was acquitted. That was how these complaints were dealt with back then.
The Salesians of Don Bosco realised Evans was a public embarrassment and chose not to give him further placements in Salesian schools. 
Evans was still a Catholic priest, even if he no longer put "SBD" (Salesians of Don Bosco) next to his name. The Catholic Church allowed Evans to work in the Broken Bay Diocese and later in 1991, he was listed as the assistant priest at the St Patrick's Parish in Gosford. 
He served under Father Michael Malone who became the bishop of the Maitland-Newcastle Diocese in 1995.
Evans went on to serve as parish priest at:
St Joseph's parish in Narrabeen

St Cecilia's parish in Wyong

St Rose of Lima parish in Collaroy Plateau 

Holy Cross parish in Kincumber.
Because he was now a parish priest (not just an assistant), he was unsupervised at these parishes. 
The prolific paedophile was finally charged in 2006
In 2003, a former resident of Boys Town contacted the Catholic Church with allegations against Evans. Under the Towards Healing program, the investigation dragged on, leaving the victim in limbo.
In 2005, the victim and one other former resident contacted the police instead, launching an immediate investigation that encouraged more victims to come forward. Around this time, the Broken Bay diocese arranged for Evans to go on leave from parish work and Evans told parishioners he was leaving due to "health problems". 
In August 2006, Evans was formally charged with eight counts of "homosexual intercourse with a child aged between 10 and 18 years" and 11 counts of gross indecency. Evans applied for bail but he was rejected due to the fact he had contacted some of his victims during the 1988 prosecution, even sending money to one of the victims.
In 2008, Evans was jailed for nine years and six months. In June 2020, he was due to leave prison but another victim came forward, sharing horrific details about the abuse Evans inflicted on him in his teenage years.
Evans was given another four years in prison. 
Judge David Wilson slammed Evans for his "despicable attitude" and remorselessness
During the 2020 trial, Judge David Wilson said Evans blamed his sexual depravity on his institutionalisation within the Catholic Church. The Judge slammed Evans for the statement and revealed more horrendous details from Evans' psychological assessments.
"To blame the Catholic Church for his reprehensible behaviour shows how removed this offender is from the values of the church and the community generally," Judge Wilson said.

"Even his own counsel was left unable to mount any sustainable submission that the offender was remorseful."

"He stated to a psychologist that the victims were emotionally needy and clingy, (and) he believed most of the victims were male prostitutes, hence were sexually experienced."

"The statement was palpably false and was regarded by the psychologist as 'victim blaming' – there is no suggestion that (the victim) was anything other than a normal 14-year-old boy who became another casualty of the offender's loathsome offending."
Evans had no shame or remorse when it came to abusing the boys at Engadine. He went to horrendous lengths to get the boys to trust him, all so he could abuse them in the worst ways possible.
According to victim statements from 2008, the memories of the abuse have tormented the victims for decades. One of the boys tried to burn his leg with "molten plastic" and later tried to cut off circulation in an attempt to have it amputated after Evans had ejaculated on him.
The victim still has the scars.
Another "just went to bed and cried" after the abuse. When he told his family, his father laughed in disbelief. In response, the victim burned down his family home and then had to live on the streets.
At Kelso Lawyers, we are here to support survivors of institutional child abuse. We can help bring your abusers to justice and seek compensation for the years of torment you have had to live through.
Get the justice you deserve with Kelso Lawyers. We want to hear your story. Call (02) 4907 4200 or complete the online form before you accept payment from the National Redress Scheme.
Image: Daily Telegraph