Father Julian Benedict Fox was once the head of the Australian chapter of the Salesians of Don Bosco. 
He had an unwarranted air of confidence — on one occasion, he even compared himself to Jesus Christ. 
All his life, he devoted his life to the Salesian Order. As a child, he studied at Hobart's Dominic College where he absorbed the Salesian culture. Over time, he rose through the ranks of the Salesian Order and became Australia's Salesian leader.
This is all in spite of the allegations of child abuse looming over his head.
How did this happen? How was Fox able to achieve such a high-ranking position in the Salesian Order? And why do they continue to support Fox, even after he was jailed for his crimes? 
There were multiple paedophiles lurking within the Salesian Order for decades. Fox was just one confident, remorseless example. In this article, we expose Fox's dark history within the Catholic Church and Salesian schools across Australia.
Fox punished the students harshly for even the smallest misdemeanours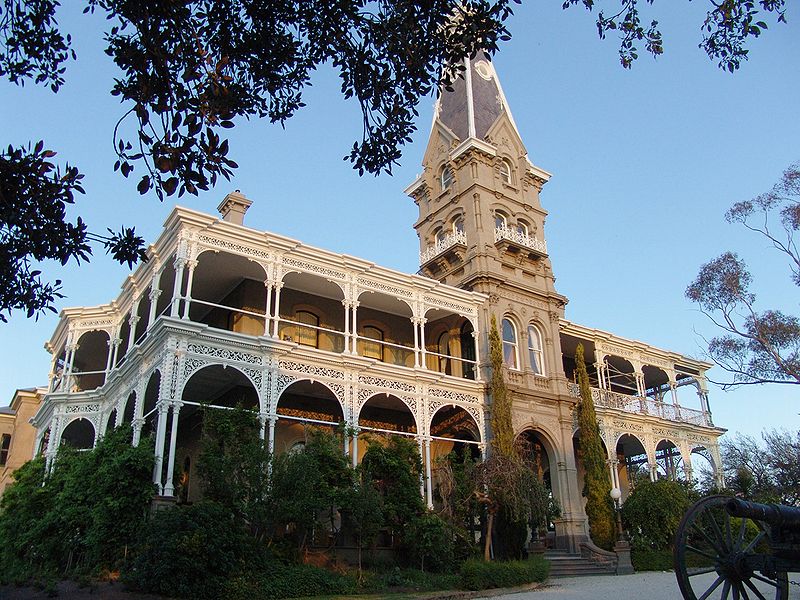 Image: Wikipedia
Throughout his religious career, Fox worked at two major schools in Melbourne: the Salesian College in Sunbury (otherwise known as "Rupertswood") and St Joseph's Salesian College in Ferntree Gully.
Between 1976 and 1983, Fox worked at Rupertswood Mansion. He also returned there in 1987 after a short stint at St Joseph's. He was a teacher and administrator, and he was also the principal for some time. 
Both Rupertswood and St Joseph's College were boarding schools for boys, which means Fox was able to terrorise the boys around the clock. He was known to punish the boys harshly for small misdemeanours like footballs hitting windows, running in the hallways, throwing rubbish or talking in the dormitories after lights-out. 
Fox took the opportunity to punish the boys with sexual abuse.
Students were beaten with pool cues and sexually assaulted 
Fox didn't stop. The punishments only got worse for the boys. 
Another boy (known only as "Jasper") was living at Rupertswood Mansion when he was abused by Fox. One night, the boys were behaving noisily in their dormitory after lights-out and Jasper was sent to Fox for punishment at 10 pm.
Fox beat Jasper on the backside with a pool cue and when the boy objected to the overly brutal punishment, Fox thrust the pool cue into the boy's anus. 
In court, the victim said the pool cue "slammed up his bare arse" and he was in "excruciating pain". After the assault, Jasper's anus bled for two days. He said he often found blood in his pyjama pants and sheets. 
When Fox was eventually charged with assaulting the boy, the judge said:
"I regard this as a particularly serious case of indecent assault… You forcibly thrust the end of a billiard cue up your young victim's buttocks so hard that he lost strength in his knees."

"Your victim described the pain as excruciating. Your victim's anus bled for some two days. This is the most serious of the charges I am to sentence you upon."
Fox was also later charged with three counts of "common assault" for beating three students with a pool cue. One of the boys had simply said a swear word while others had been talking after lights-out, just like Jasper.
Former St Joseph's student still "haunted" by the abuse: Fox "stole my childhood and innocence"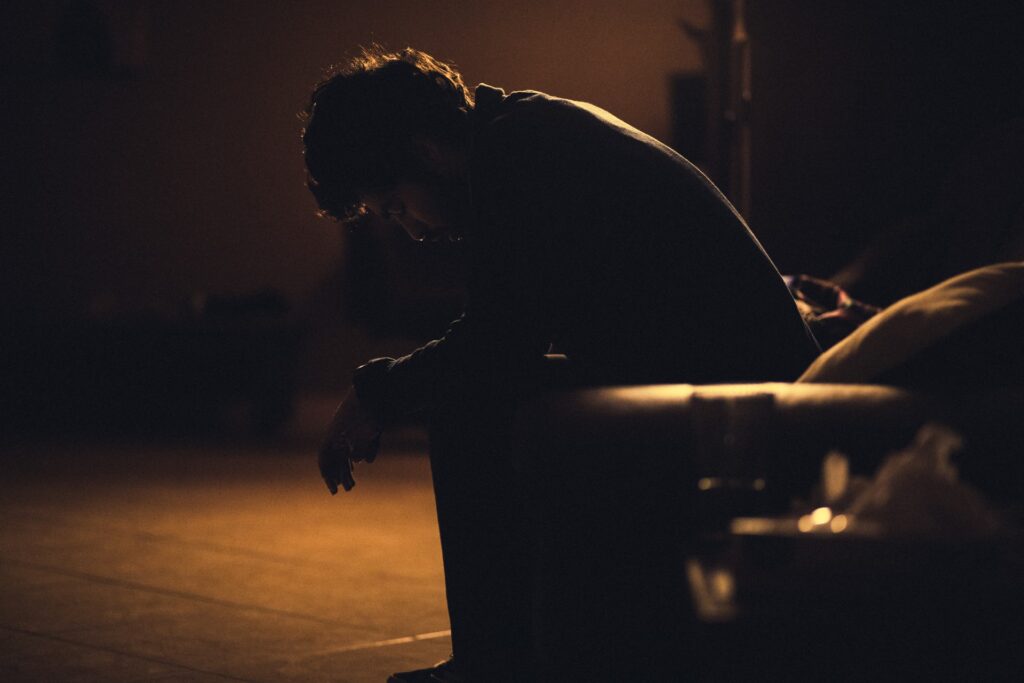 Image: Unsplash
A former student of St Joseph's (who remained anonymous in court) said he was gripped by depression after the abuse he experienced at school. 
He told the court he attempted suicide six times.
The victim's wife told the court she lived in constant fear of finding her husband hanging from a tree on their property. She also said their family has spent hundreds of thousands of dollars on treatment as well as long-term medical costs.
Another former student of Rupertswood told the court he abused alcohol as an adult to cope with the trauma of witnessing other students being punished. 
He also said he suffered a marriage breakdown and engaged in "anti-social behaviour". 
The Salesians moved Fox when allegations of abuse started to arise 
In 1988, Fox was appointed as the head of the Salesian Order in Australia. 
He remained in this role for five years. 
However, a decade later, the Victorian Police were taking an interest in allegations of child abuse within the Catholic Church.
Several former students were feeling hurt about the abuse they experienced in their school years and learned they had the right to book a private chat with Victorian Police in Melbourne rather than tipping off the Catholic Church.
With this in mind, the Salesian Order moved Fox to work for them in Fiji. The Order wanted to keep Fox out of the Victorian Police Force's reach. 
In 2000, the Salesians decided to settle a dispute out of court with Luke Quilligan, a former student of Fox's. The Salesians offered Luke $36,000 on the condition he would give up his right to sue the Salesians publicly for a larger amount in the Victorian Supreme Court.
Luke died from a drug overdose six years later.
Over the next three years, more victims of abuse were coming forward with complaints about Fox, so in 2003, the Salesian Order moved him to Rome to work at their global headquarters. For ten years, Fox worked as the webmaster on the Salesian's website. 
Fox travelled the world conducting computer seminars for the Catholic Church. He was not allowed to work with children but was caught conducting a seminar at a boys' secondary school in Ireland. 
The Victorian Police tried to persuade Fox to return to Australia for a whole decade. He was due to be interviewed about the complaints former students were making. 
Fox ignored police requests and calls until 2013, when he finally returned to Australia to face criminal charges.
Fox was finally brought to justice and charged with various criminal offences
In Melbourne County Court, Fox stood trial before Judge Graeme Hicks. He faced ten sexual abuse charges (three charges of buggery and seven charges of indecent assault) on four boys, as well as common physical assault on three other boys.
Fox was found guilty of sexually assaulting two of the boys (Jasper and Lionel). The two other boys resulted in "not guilty" verdicts. He pleaded guilty to physically assaulting the three other boys and was charged with common assault.
To sum up the proceedings, Judge Hicks said:
"There was a great imbalance in the power that you were able to exercise to that of your young students who you sexually assaulted." 

"Added to that great imbalance is that at the time you sexually assaulted them you had just corporally punished these young students, adding to their vulnerability… Your duty was to protect those in your charge – not sexually exploit them."

"You have not expressed any regret or remorse for your callous and criminal acts".

"The victim impact statements are a powerful testimony to the injury, both physical and mental, that you have caused your victims. You have caused a great deal of human damage and misery."
In 2015, Fox was sentenced to four years in prison — the maximum penalty for indecent assault at the time of the offences.
He is still an official priest of the Catholic Church.
He is still supported by the Salesian Order.
For several years, Fox was protected by the church. He was moved out of authority's reach to protect the reputation of the Salesian Church in Australia. Rather than being fired or investigated, he was given a comfortable job at the church's headquarters in Rome.
After all the pain Fox caused, four years seems like a slap on the wrist, and the Salesian Church still hasn't offered survivors a formal apology.
At Kelso Lawyers, we have achieved better outcomes for our clients and we will continue to fight for the rights of child abuse survivors. Predators like Fox should not be coddled and protected. These men deserve punishment. 
Get the justice you deserve with Kelso Lawyers. We want to hear your story. Call (02) 4907 4200 or complete the online form before you accept payment from the National Redress Scheme. 
Image: The Herald Sun