Laurie Maher is the former Mayor of Gosford City Council on the Central Coast. He was elected to the council in 2004 and served as mayor between 2007 until his retirement in 2012. 
Maher campaigned for the homeless and founded a local homelessness service called the Coast Shelter. He even received an Order of Australia in 2010 for his service to the local community and his commitment to human welfare. 
In 2009, he was presented with an Award for Services to the Aboriginal Community by the Darkinjung Local Aboriginal Land Council. He also received a New South Wales Community Service Award. 
To the local community, he might have seemed like a capable, compassionate leader. But was he hiding a terrible, disturbing secret from the public?
Before he was elected mayor, he was the Superintendent at Mt Penang Training School in the 1970s and 1980s, one of the worst offending institutions in NSW. 
In April 2020, Maher was charged with multiple child sex offences dating back four decades. 
These counts included four counts of buggery, three counts of indecent assault on a male and six counts of sexual assault knowing no consent was given. Maher's legal team tried to get a non-publication order to save face. They said it would cause Maher "undue embarrassment and distress".
However, the motion was denied by Magistrate Margaret McGlynn. 
Maher was allegedly a hard-core paedophile offender. In this article, we share details about his alleged history of crimes against children and the charges laid against him. 
Maher allegedly sexually abused six boys between 1977 and 1988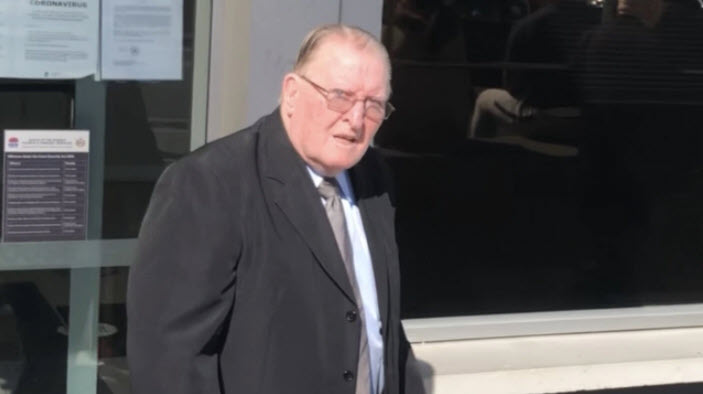 Image: Daily Telegraph
During court proceedings in 2020, court documents alleged that Maher committed two acts of buggery with a boy at Mt Penang Training School in 1977. He is also alleged to have indecently assaulted another boy the same year, then committed acts of buggery on him between 1979 and 1980.
It was further alleged that Maher indecently assaulted a third boy on two occasions in 1981 and sexually assaulted a fourth boy twice in 1982. 
Finally, court documents alleged he sexually assaulted a boy at Mt Penang on three occasions between 1985 and 1986 before assaulting another male in 1988. 
Of course, Maher denied all the allegations. He is entitled to the presumption of innocence until proven guilty. 
He was one of nine men charged by Strike Force Eckersley which was created by NSW Police as a result of referrals from the Royal Commission into Institutional Responses to Child Sexual Abuse. Maher will stand trial in the District Court on 22 August 2022.
Coast Shelter was "dismayed" by the news of Maher's criminal history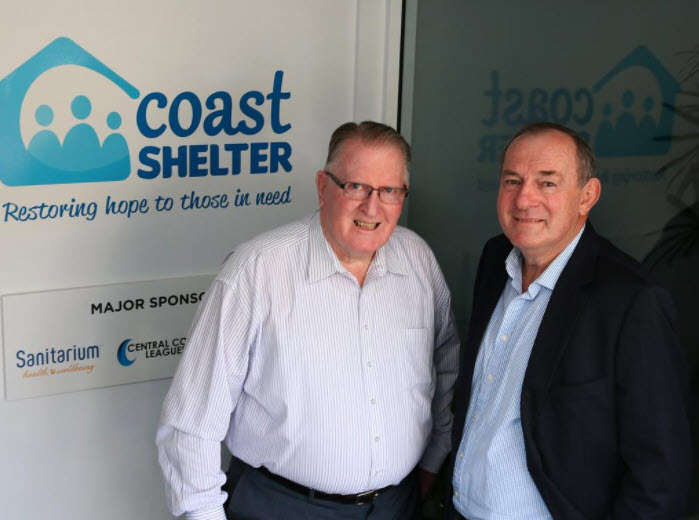 Image: Daily Telegraph
Following Maher's charges, the Coast Shelter said they were "dismayed" by the charges against Maher. He was the chief executive of the shelter for 25 years before his retirement in 2018. 
"Coast Shelter has expressed dismay over criminal charges against its former CEO, Laurie Maher," the charity said in a public statement. "Mr Maher finished as CEO of Coast Shelter in 2018."

"It is business as usual at Coast Shelter, which specialises in supporting homeless and vulnerable people in the community. Coast Shelter is unable to provide further comment, given that the matter is before the court."
Coast Shelter's director Gavin Shepherd and vice president Michael Goodwin tendered affidavits to the court expressing their concerns about reputational damage to the charity due to its links to Maher. 
However, this was rejected in court. Barrister Dauid Sibtain said: 
"Embarrassment to a party or a witness has never been grounds for the granting of a suppression order."

"Concerns about the reputation of a charity have never been the basis for the granting of a non-publication order. A fundamental consideration must be given to open justice."
Later, Coast Shelter employees learned that Shepherd and Goodwin had submitted an affidavit request falsely claiming to be supported by the charity as a whole. Maher's defence team had used Shepherd and Goodwin's statement to request a suppression order in court.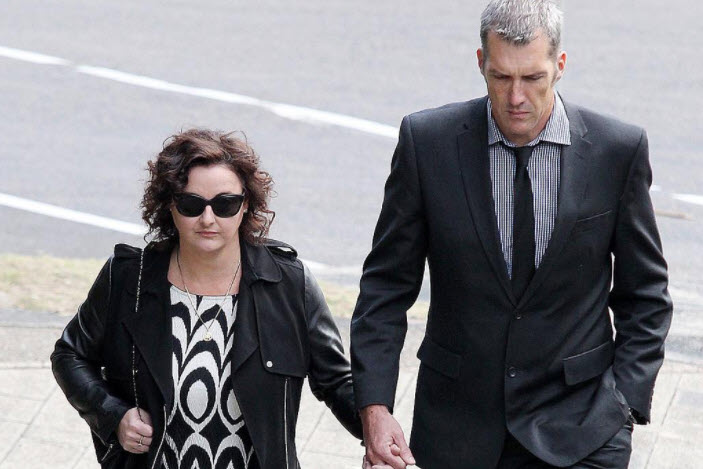 Image: Daily Telegraph
Shepherd and Goodwin resigned from Coast Shelter in March 2020.
"The board of Coast Shelter did not authorise or condone the affidavit or any of the views expressed by Mr Shepherd in that affidavit," the charity's statement read.

"Its contents in no way reflect the culture or values of Coast Shelter."

"Coast Shelter is also aware of another affidavit supplied by a former vice president of Coast Shelter, Michael Goodwin. Mr Goodwin resigned from the board in March this year. Once again, the contents of this affidavit are Mr Goodwin's personal views which are not shared or condoned by Coast Shelter."
The charity also highlighted the fact that Maher's charges do not relate to Coast Shelter and was concerned that the unfair portrayal of the charity would be upsetting for its dedicated staff members and volunteers. 
In the end, Magistrate Margaret McGlynn rejected the suppression order and said there was no evidence to suggest Coast Shelter would be affected by the allegations against Maher.
Mt Penang Training School was never a safe haven for the boys who lived there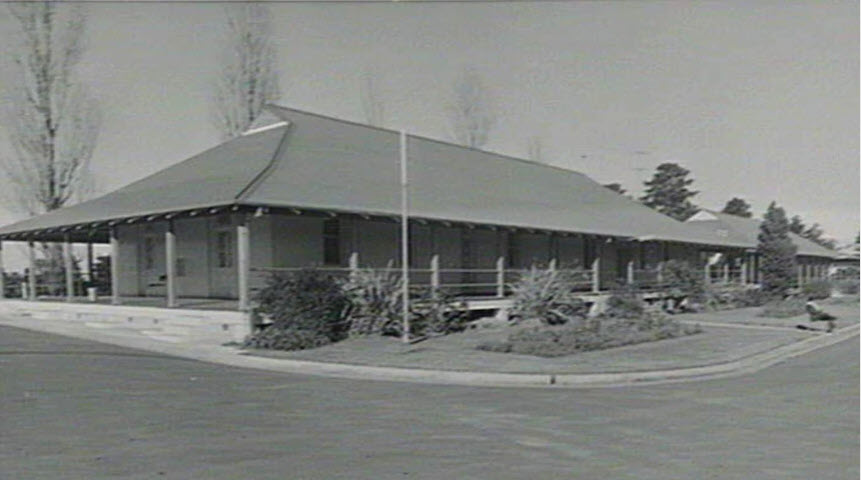 Image: ABC News
Mt Penang Training School was established in 1946 by the Child Welfare Department. Located near Kariong (near Gosford), Mt Penang was a reformatory school for boys who had been convicted of criminal offences or had been deemed "difficult to manage" in other institutions. 
Some of the boys who were sent to Mt Penang were only there because they were missing school or their parents couldn't cope with their own personal battles. They were not all criminals — some were misunderstood, or didn't have anyone who wanted them. 
The school was home to boys aged 14 to 16 years of age. It was well known for its harsh, disciplinary regime. According to the Child Welfare Department: 
"An inmate of Mt Penang is exposed to a regulated, demanding program from 6 a.m. until 9 p.m. In the course of each day, therefore, he is brought into contact with varying influences, depending on his location which has a decided impact on his attitude, behaviour and character". 
Boys who did not comply with instructions or they committed further offences were sent to Daruk Boys Home or the Institution for Boys in Tamworth. All three institutions offered little reform, rehabilitation or counselling for the boys. 
In fact, they are all listed as some of the worst offending institutions in New South Wales. 
It's not too late to tell your story 
So far, six victims have stepped up and have offered themselves as police witnesses against Maher, their former superintendent. It is highly likely that more survivors of alleged abuse from Mt Penang will be stepping up to the plate in 2022, something Maher and his lawyer will not relish. As there is no suppression order, Maher's name can be freely published, so many more former inmates can find out about his prosecution.
Kelso Lawyers have extensive experience representing survivors of abuse from Mt Penang, Daruk and other institutions. You will not be required to go to court for compensation  — our lawyers will listen to you and make the process less stressful. We want to see you succeed and get the breakthrough you need.
Get the justice you deserve with Kelso Lawyers. We want to hear your story. Call (02) 4907 4200 or complete the online form before you accept payment from the National Redress Scheme. 
Image: Coast Community News