Father Terrence Pidito, like many paedophile priests in Victoria, managed to manipulate his way into the lives of underage altar boys and students. He befriended their parents, officiated their family's weddings and, as a probation officer, he would often get the boys out of trouble with the police — making the boys indebted to him, in turn. 
Pidito used his position of power and authority to discourage the boys from reporting the ongoing sexual abuse. Pidito was a man of God — who would believe a child over a "devout" Catholic priest? 
In the end, some of Pidito's victims never saw justice served. Pidito died in 2015 before he could be charged with child sexual abuse for the third time. Now, there are several people who will live their lives, scarred, knowing Pidito got the easy way out. 
In this article, we shed light on Pidito's history and the series of events that led him to be held behind bars (however temporarily). 
Pidito's history: how he started working with children  
Terrence Melville Pidito was educated up until the age of 15 at St Bernard's College in Essendon, Melbourne's northwest. He then worked with the Victorian Forest Commission for three years and completed his year 12 studies while working. 
In 1964, Pidito entered Melbourne's Corpus Christi College to train for the priesthood. He spent his first four years at the seminary's Werribee campus where his roommate was Michael Charles Glennon (who was also eventually jailed for child sex crimes). Later, Pidito transferred to the seminary's new campus at Glen Waverley. 
Pidito and Glennon (among other students) had already started working with children. Pidito and Glennon often travelled down to St Augustine's Boys Orphanage in Geelong where they provided "many hours in counselling, holding discussions and helping boys generally". 
Pidito was ordained in 1971 when he was 26-years-old. He was "on loan" for the Ballarat Diocese ministering in Donald, western Victoria, and later a chaplain at Melbourne's Heidelberg Repatriation Hospital. 
In 1972, Pidito became an assistant priest at St Bede's parish in Balwyn North and acted as a part-time chaplain and "counsellor" at Marcellin College, a prominent Marist Brothers school in Melbourne. 
The students were often sent one by one to have private "counselling" sessions with Pidito — at this point, Pidito himself said he had become very experienced at "massage" and had lost count of how many boys he had massaged in his career. Pidito would massage the boys in their homes, at school and in his presbytery. 
A former Marcellin College student said Pidito would also hover around the school's sports teams.
"Terry Pidito hovered around the Marcellin sports teams and gave them massages. Every kid knew that Pidito was touching kids and therefore the Marist Brothers knew. Pidito once put his hands on my shoulders from behind, but I knew his reputation, so I escaped his clutches fast."
Eventually, Pidito also became a chaplain for the Scouts movement in Victoria and was heavily involved in their camps. Because Pidito had a pilot's licence, he would also take the boys flying. One of the boys' sisters, "Ruth", said she never liked Pidito. 
"I had brothers, aged 13 to 16. Terry Pidito was always after them. He took them on outings including a flight in a light aircraft. I never liked Pidito, he was a creep — but he was a priest of the church, so we gave him the benefit of the doubt," she said.

"In 1997, we learned that Pidito behaved intrusively towards these boys. One of my brothers, at the age of 21, came out as gay and said he had been conscious of his own gay orientation since the age of 13 [when he was associating with Pidito]."
Pidito formed a relationship with the police as a chaplain for Police Scouts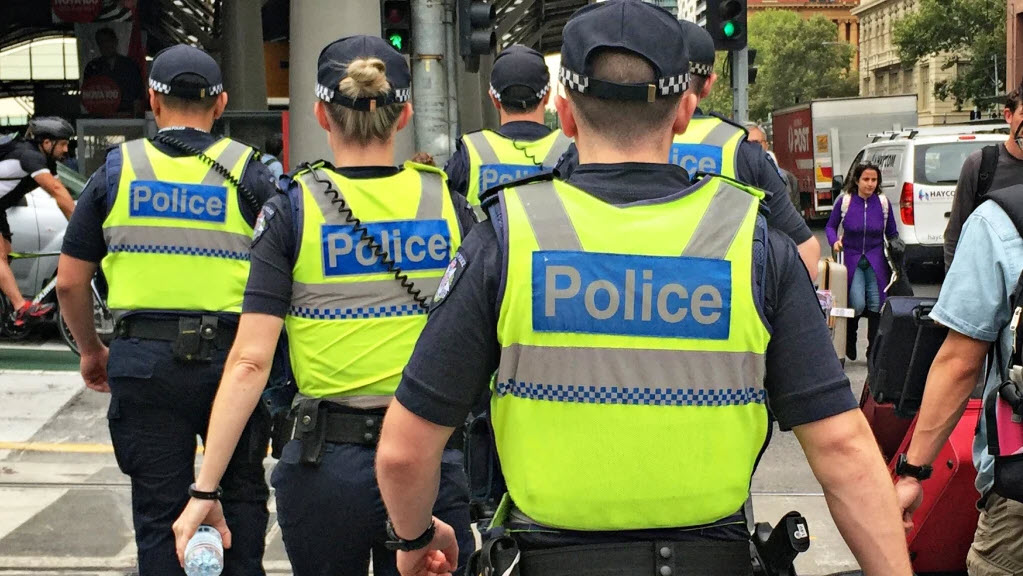 Image: Sydney Morning Herald
In 1975, Pidito was posted at St Patrick's parish in Kilmore where he also acted as a part-time chaplain at the Marist Brothers' Assumption College. This particular school was also sport-focused, so Pidito had more opportunities to "massage" the boys.
Around this time, Pidito formed a relationship with the local police and became a chaplain for the Police Scouts. Pidito was a probation officer and "looked after" the boys who got in trouble with the police, making them indebted to him. 
This was especially advantageous if the offender attended Assumption College — he would offer to take the boys under his supervision and the boys would be let off with a warning. 
When Pidito faced the court, a police officer named Tom vouched for Pidito. Broken Rites has suggested that this glowing character reference was given to protect the reputation of Assumption College — plus, it would be beneficial for any police officers who wanted to get their children into the college. 
Pidito left Kilmore in 1978 and went on to work at: 
St Clare's parish in Box Hill North

St John the Baptist parish in Clifton Hill

St Pius X parish in Heidelberg West

St Edmund's parish in Croydon (Father Jack Gubbels was abusing boys in this parish).
John's story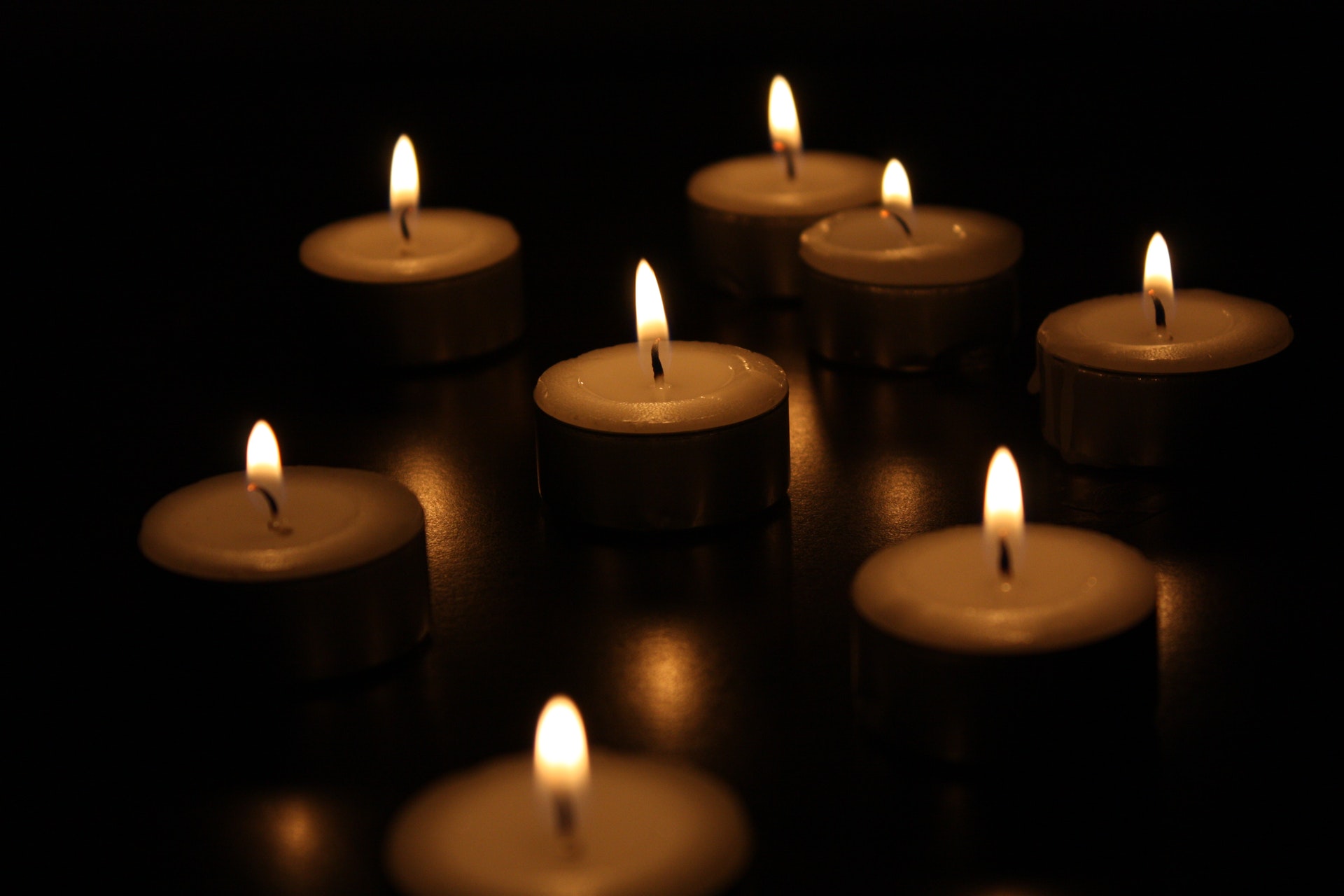 Image: Pexels
In 1988, Pidito was promoted to be in charge of one of the diocese's most remote parishes, the Sacred Heart parish in Yea, 80km northeast of Melbourne. He was out of sight and unsupervised until he was eventually contacted by police in 1997.
It has been said that the parish was often full of young people including drug addicts and Scouts. An ex-parishioner told Broken Rites: 
"I visited Pidito at Yea and he had a boy in his presbytery. Pidito said it was a homeless youth who he was looking after". 
While Pidito was at Yea, he was considered a good citizen — in fact, in 1993, he was named "Citizen of the Year" for the town and in 1996, he celebrated the 25th anniversary of his ordination. Positive articles about him appeared in the Yea and Kilmore newspapers, and these articles were seen by "John", a former altar boy for Pidito at Kilmore.
John was just 10-years-old when Pidito started indecently assaulting him. Pidito abused the boy during "massage" sessions that occurred over a period of 18 months between 1977 and 1978. 
It is alleged that Pidito massaged John's genitals and on three separate occasions, Pidito penetrated John's backside and the boy needed medical attention afterwards.
Pidito was a friend of John's parents. He would visit their home and take John into his room, lock the door and massage John on a table. Later, Pidito admitted to using lubricant but denied any sexual assault. 
John was too scared to tell his parents about the indecent assault because of Pidito's priestly status. It wasn't until John was in his 20s and started having marriage problems that he told his wife what had happened. She encouraged him to get counselling and contact the police. To his surprise, the police had already had complaints about Pidito from two males from the Yea parish.
The Melbourne Diocese had also set up an in-house system for complaints. They received half a dozen complaints from former altar boys and students about Pidito, so in 1997, the Melbourne Diocese announced that Father Pidito had been placed on administrative leave until the police investigation had been resolved. He was also removed as a Scouting chaplain. 
In April 1999, Pidito was to be summoned and charged regarding eight incidents and three complainants — John, a male from Yea and a male from Marcellin College. Eventually, the complainant from Yea dropped out of the court case. 
Pidito's barrister suggested to the jury that John was "making up" the abuse against Pidito to get compensation from the Catholic Church. However, John has not claimed compensation from the church — he only wanted Pidito to stop working with children. 
"I'm a different person to what I might have been had I not been abused"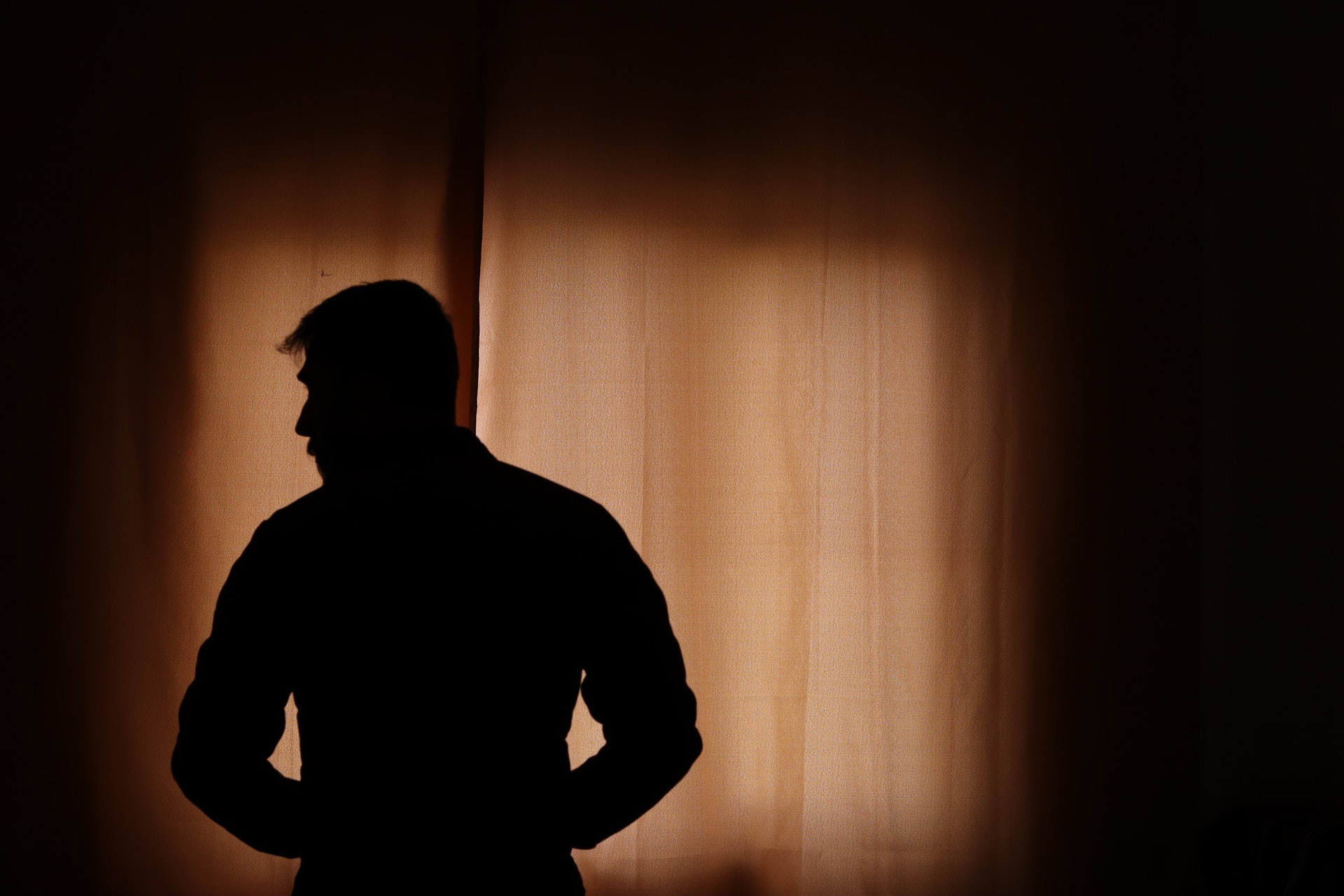 Image: Pexels
In June 2007, Pidito faced the County Court for the abuse of seven teenage boys. 
One of the victims (known only as Roger) was anally penetrated by Pidito at St Bede's parish in Balwyn North. Roger was just 14-years-old at the time of the abuse. 
Another victim (known only as Sam) was targeted by Pidito between 1982 and 1983. Sam was 13-years-old when Pidito officiated Sam's sister's wedding. On several occasions after the wedding, Pidito drove Sam to a local park and masturbated himself and then masturbated Sam. On another occasion, Pidito anally penetrated Sam.
Both Roger and Sam submitted impact statements to the court in 2007. Sam said he struggled to maintain both personal and professional relationships and had previously struggled with substance abuse. 
"It's quite hard to trust people. I didn't really like myself growing up. I always put myself in abusive situations including drugs and alcohol," Sam said. 

"There will never be closure because I'm a different person to what I might have been had I not been abused."
Judge Ross Howie found Pidito guilty of all 11 charges. He took into account the victims' permanent emotional scarring and the fact that Pidito showed absolutely no remorse for what he had done. 
"These were the premeditated, intentional acts of an ordained priest of the church, a person trusted by the boys concerned and by their families as a representative of what they regarded as the highest good," Judge Howie said.
Trials and appeals timeline
February 2000 —

Judge Campbell of the Melbourne County Court granted a separation of trials — a different jury for each complainant. This means that each jury thinks there is only one complainant.
While waiting for his trial, Pidito lived with the Columban Fathers and his living costs were paid for by the Melbourne Archdiocese. 
February 2001 —

Pidito was sentenced to three years in jail (eligible for parole after 18 months) despite the seriousness of his crimes. The Marcellin College victim decided not to go ahead with another trial, satisfied that Pidito would be behind bars.
Father Michael Shadbolt of the Doveton parish set up "the Catholic Priests Anti-Defamation League" after hearing Melbourne Radio 3AW host, Neil Mitchell, express sympathy for John. Father Shadbolt published a letter to the editor in the Herald Sun attacking Mitchell for not presenting "the church's side" of the story.





Mitchell then called Father Shadbolt and allowed him to present "the church's side" on air. The next day, Mitchell allowed John to tell his story on the air. In subsequent talk-back segments, listeners phoned in and denounced "the church's side" of the story.
May 2002 —

Pidito's legal team argued that inadmissible evidence had been given at the 2001 trial and a retrial was ordered. Pidito was released from prison. He had only been jailed for 15 months.

2005 – 2006 —

Pidito's release from prison was covered heavily by the media, prompting several new victims to come forward. Pidito tried to delay or stop the new trial from going ahead, claiming he had health problems like sleep apnea. The County Court rejected his procrastination attempts and a retrial was booked for June 2007. Pidito pleaded not guilty.

June 2007 —

Judge Ross Howie sentenced Pidito to seven years and three months with a minimum of five years before becoming eligible for parole. Judge Howie also ordered for Pidito's name to be added to the Register of Serious Sexual Offenders.
December 2014 —

Pidito completed his jail sentence at Ararat in western Victoria. He was released but Victoria Police detectives immediately charged him with additional child sexual offences after more of his victims contacted the Victorian Police sex-crime squad. The case went through preliminary procedures in the Melbourne Magistrates Court — he was

charged with 15 counts of indecent assault committed against eight young boys

.
November 2015 —

Pidito was due to appear in Melbourne County Court but the victims never received justice. Pidito died from health problems before he could face court.
Arson attempt at St Bede's Church in Balwyn North where Pidito worked as a priest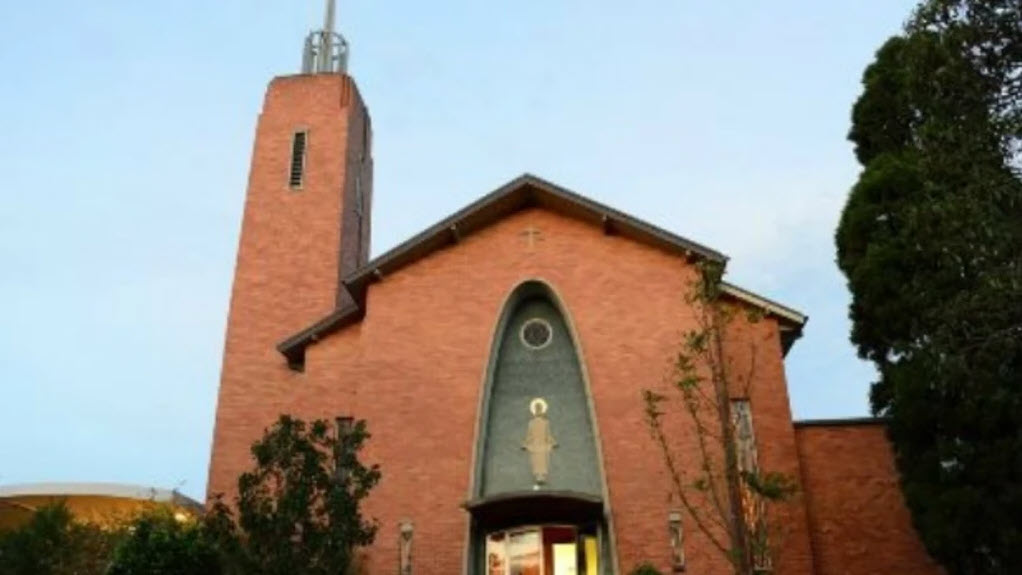 Image: The Age
In March 2016, St Bede's Church in Balwyn North was broken into in the early hours of the morning. The intruder broke a window and poured accelerant around the church's altar but no fire was lit. The intruder fled when the church's alarm system was activated. 
The intruder, who is believed to be a victim of clerical abuse, was arrested and questioned but released without being charged. 
The attack on St Bede's Church was one of many arson attacks on churches between 2015 and 2016. In 2015, St Mary's Catholic Church in Dandenong was torched by an arsonist — the church was one of eight linked to paedophile priest Kevin O'Donnell who abused children throughout his 50-year career.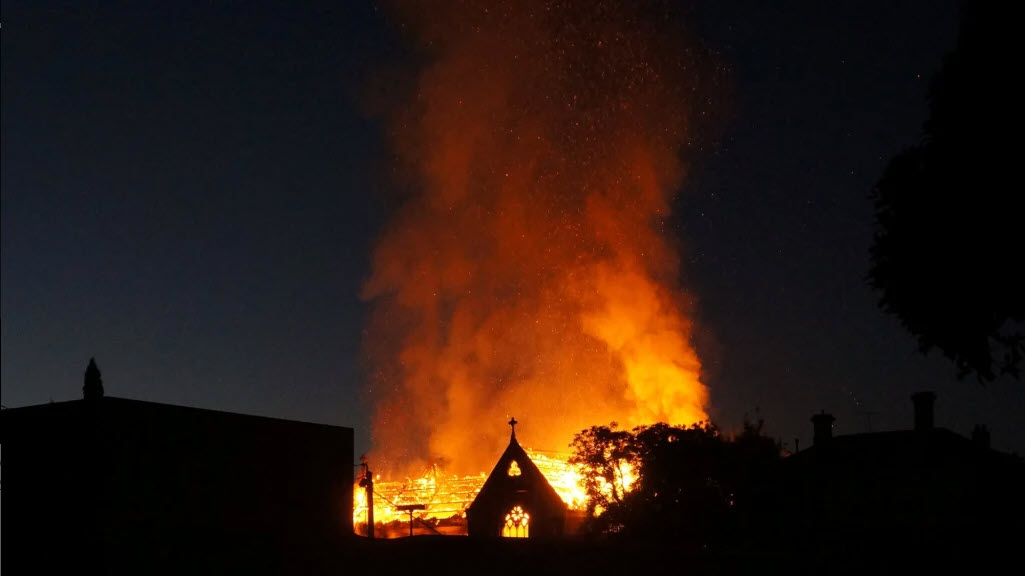 Image: The Age
The St James Church in Brighton, a heritage-listed building, was nearly destroyed in 2015. St James was linked to paedophile priest, Ronald Dennis Pickering. St Mary's in St Kilda East was also set alight the same night — another church where Pickering worked. 
The arsonists clearly had a motive. All of the churches that were attacked were linked to paedophile priests. Pidito worked at St Bede's as an assistant priest in the 1970s, suggesting the arsonist, in this case, was a victim of abuse. 
The flames that engulfed St James Church are a poetic representation of the rage that many victims of abuse still hold inside them. These individuals are still suffering — but claiming compensation is a healthier step in the right direction. 
At Kelso Lawyers, we conduct the largest number of compensation claims in New South Wales and offer our services Australia-wide — we will listen to everything you say with a compassionate ear and do everything in our power to achieve the compensation you deserve. We will ensure you get the maximum possible payout for the abuse you experienced in childhood. 
Get the justice you deserve with Kelso Lawyers. We want to hear your story. Call (02) 4907 4200 or complete the online form before you accept payment from the National Redress Scheme. 
Feature Image: The Age