Father Richard Doyle, 85, has always denied any claims that he inappropriately touched a young girl more than 40 years ago. However, Doyle's story gradually came apart at the seams and in March 2022, he was found guilty of sexually abusing a young girl when she was between six and ten years old. 
Now, it is almost "inevitable" that he will serve prison time for what he did to her.
Finally, we can say his name and expose Father Richard Doyle for what he has done. 
Doyle would show up to the girl's home uninvited, remove his shirt for back scratches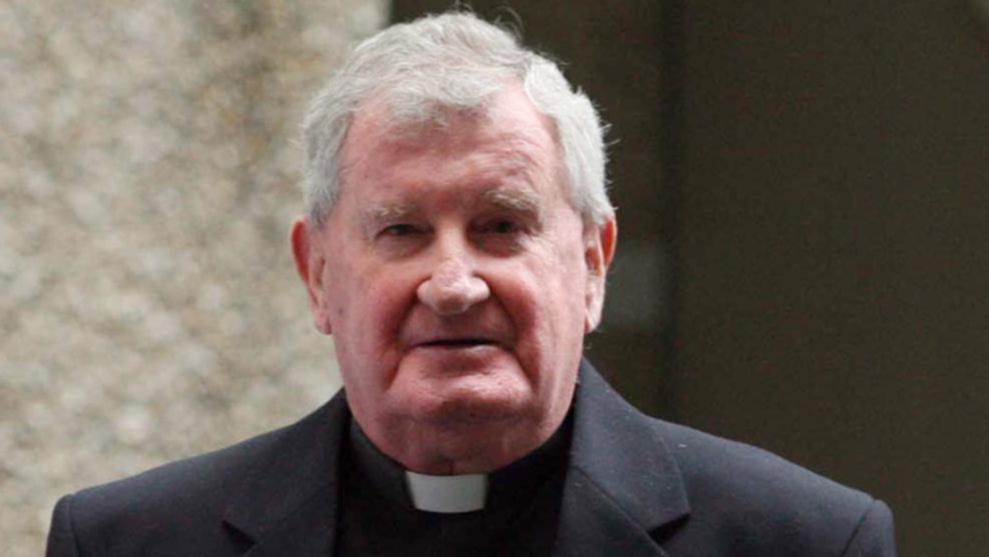 Image: The Western Australian
The victim first met Doyle in Bruce Rock (on the Wheatbelt near Perth, Western Australia), where he was a parish priest. 
In 1978, her family moved to Perth, and Doyle often turned up to her home unannounced to "provide support" for them. The victim's mother was a devout Catholic with a strong involvement with the church — she would never turn away a priest. 
Between 1978 and 1982, Doyle would visit "very frequently" and stay for dinner. He would often ask the girl for back scratches. While it was an odd request, it seemed innocent enough to the family — the girl's mother never thought he would do something "untoward" to her daughter. However, Doyle had other plans.
According to statements read in court, Doyle initially started asking for back scratches with his clothes on but soon, he started removing his clothing and lying down on the floor or on the bed for the girl to scratch his back. Eventually, Doyle sexually abused the young girl while her mother was out of the room. 
The court also heard that Doyle had "an indecent interest in prepubescent children", and he was "willing to act on it, notwithstanding the trust of the family and his vows and vocations as a priest."
Doyle's barrister claimed the abuse "did not occur"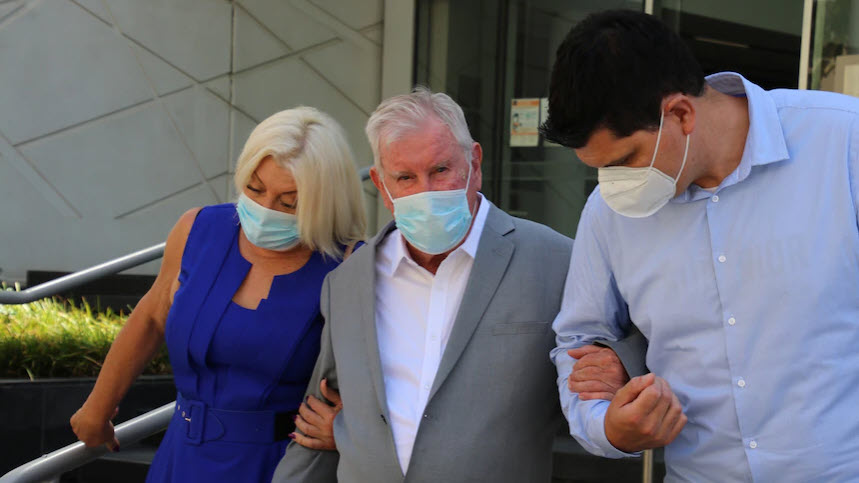 Image: ABC News
In February 2022, Doyle's barrister Seamus Rafferty claimed that Doyle had "never engaged in that kind of conduct" and the abuse "did not occur". Mr Rafferty did not deny that Doyle had contact with the girl and her family in the 1970s and 1980s — he simply did not believe the credibility of the victim's complaints.
Mr Rafferty said the victim's allegations were only raised after she read about George Pell's case and discovered he had been acquitted of child sexual abuse charges. He claimed that the victim had "adopted allegations" from a 2012 news article about Pell and said her claim was "unbelievable". 
"In 2017 in an email… she wrote a summary of the complaint against Richard Doyle," Mr Rafferty said.

"What is referred to in that is providing back massages; that is two completely different acts… back massages then changed to back scratches." 
Despite these arguments, Doyle was found guilty of four charges of indecent dealings with the girl in March 2022. He is expected to appear in court for sentencing on May 9th 2022.
Former Archbishop Barry Hickey rejected calls to move Doyle to a ministry without a school
The latest victim was allegedly not the first. 
In 2012, the Western Australian obtained confidential documents showing that former Archbishop of Perth, Barry Hickey, rejected a report containing recommendations to move Doyle to a ministry without a school. 
The report was signed in June 2000 following an internal assessment of Doyle, who was the subject of child sexual abuse allegations. 
It said there was no evidence to support the claim that a "small boy" had been abused in Bruce Rock, but "on the balance of probabilities, there are grounds to the complaint in respect of the girls". At this time, multiple women had claimed that Doyle touched them inappropriately when they were children.
In 2006, Doyle was charged with two counts of indecently dealing with a child at a holiday home in Moore River. The court had heard that Doyle invited a seven-year-old girl and her family to his beach shack for a holiday in 1983. When her parents were asleep, Doyle invited the girl into his bedroom and asked her to scratch his back. He then touched her indecently. 
The jury was unable to reach a verdict and he was acquitted after the second trial. 
In the 2000 report, Archbishop Hickey said that there was no indication that schoolchildren were at risk, and he would not deny Doyle access to children. He also claimed that the incident at the Moore River holiday home "was not provoked by Father Doyle" and that Doyle's action spoke, "mainly to the overt affection of Father Doyle towards the young girls, never about sexual abuse as such". 
May 2022 – Father Doyle sentenced to four years imprisonment
Doyle had his sentence handed down on the 9th of May 2022 after he was found guilty in his trial earlier in 2022. The sentencing reflected the fact he was "unlikely to re-offend".
In the sentencing, the judge noted that "the maximum sentence for the offences at the time they happened was seven years and that the limit was applicable to Doyle, but if they had been committed now, the crimes would have attracted a maximum penalty of 20 years."
He will be eligible for parole after serving two years for his crimes.
Feature Image: ABC News