In the past, we have investigated several New South Wales children's homes for their improper conduct as well as the physical and sexual abuse of children in state care. Among some of the worst offenders, we identified Daruk Boys Home, Tamworth Institution for Boys and Parramatta Girls Training School.
Another house of Hell for state wards was Berry Training Farm. 
While some former inmates recall recreational time, going to the movies on weekends and learning the dairy trade, others were not so lucky. Due to poor background checks on staff members, several boys were beaten for the smallest mistakes and were forced to try their luck at escaping Berry.
Others were sexually abused due to poor supervision and corrupt staff.
In this article, we expose some of the horrors that occurred at Berry Training Farm.
The history of Berry Training Farm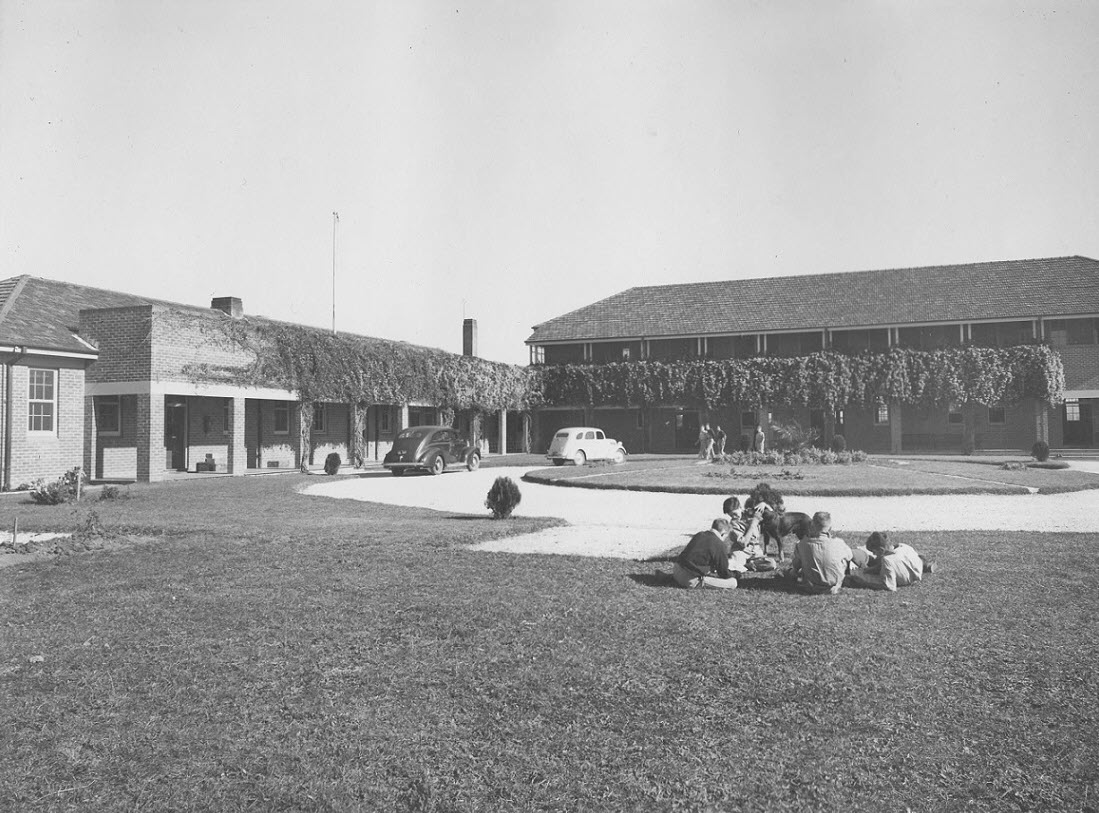 Image: Find & Connect
Berry Training Farm was originally a training home for boys aged between 14 and 18 years of age. It was established as part of the Coolangatta Estate in 1934 by the Department of Child Welfare. The home was designed to house state wards and those defined as intellectually disabled.
Berry Training Farm was a "last resort" for unwanted boys who had nowhere else to go.
In the mid-1960s, there was a large-scale building program at the home. At the time, there were two houses accommodating 60 boys who were deemed "incapable" of completing their high school finishing certificates. 
There was also a small internal school for younger boys. According to the 1965 Annual Report of the Child Welfare Department, 40 of these boys were aged between 12 and 15 while the others were "receiving dairy and farm training in preparation for rural placement". 
The farm closed in 1977 and was replaced with the Berry Sport and Recreation Centre. Now, children can stay at Berry in a camp environment and participate in sports, games and other fun activities.
That's not how the survivors remember Berry.
The children who "mucked up" were "often bashed" 
John Clarke (pictured above) lived at Berry Training Farm for more than 12 months in the 1950s. Beforehand, he had been living in South Nowra with his parents and his brother Herbert who had a disability.
When John was five or six, his mother died and the authorities took Herbert from Falls Creek School. Both John and Herbert attended the school. John didn't see his brother again for 32 years. He didn't know where his brother had gone. 
When he was seven, John was sexually abused by a man in South Nowra but no one would believe him or help him. Instead, his father sent him away and he bounced between institutions like Thornbury Lodge and Yarra Bay in Sydney, Woodford in the Blue Mountains and finally, Berry Training Farm.
Speaking to the Illawarra Mercury, John said Berry was a tough, disciplined home where children who "mucked up" were "often bashed".
"It never happened to me but I know a number of the boys were," 

"I was about 11 or 12 at the time. There was no love or affection. There were probably about 100 odd kids here at the time. We all slept in a big dormitory, probably about 30 of us."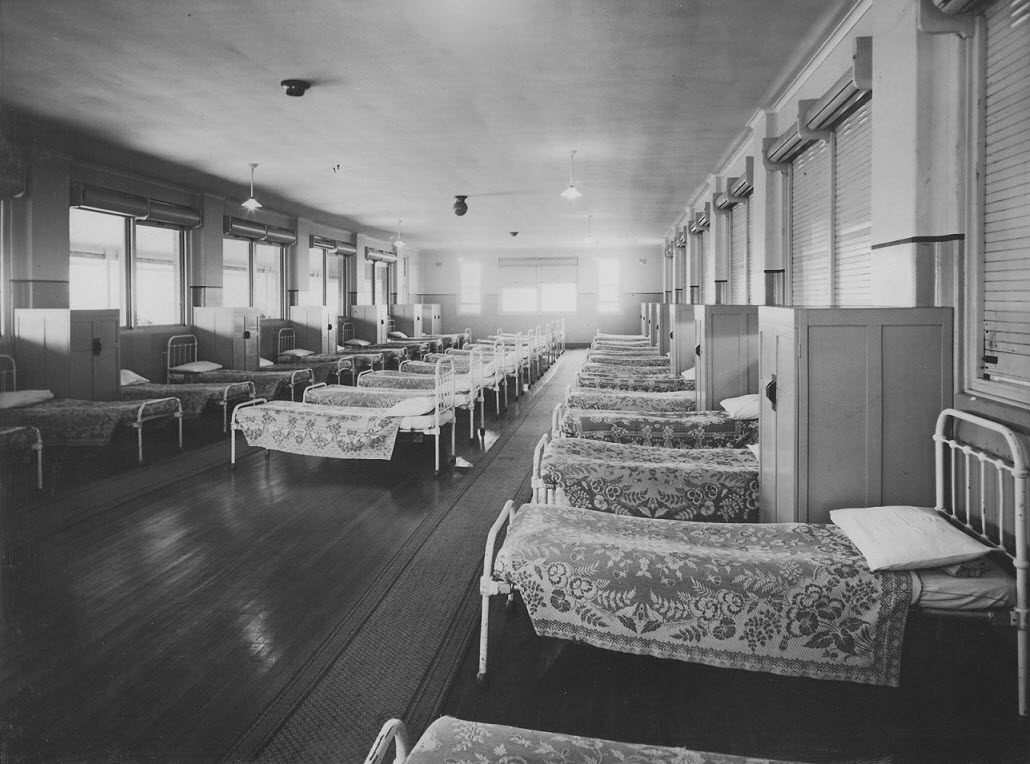 Image: Find & Connect
He recalled that some of the boys tried to run away from the farm and swam across Broughton Creek but there were always Berry staff members waiting for them on the other side.
"It was like we were criminals but we weren't. In my case, I just didn't have anybody else to look after me."
When he was 17, John engaged with The Salvation Army and found faith in God. He ended up having a better life with his wife and children. It was when his granddaughter went away to camp that Berry Training Farm re-emerged in his memory.
"She started describing the place she went to for the camp and I knew exactly where she was. She was at the boys' farm, where I had been. I freaked out."
When John visited the farm with journalists from the Illawarra Mercury, John remembered looking after cows on the farm and spending time in the cattle shed. John was brought to tears seeing how the old buildings and facilities had changed.
"It looks the same but has been modernised," he said. 

"It was a horrible experience but it made me a better parent. I remember walking out of here all those years ago and it wasn't a happy place. I'm so glad to be able to see it now with children here having fun enjoying themselves."

"It makes me feel good. It is now a happy place. Seeing that is worth a million dollars. I can walk out of here happy. Being a child is supposed to be the best time of your life. I missed all that."

"Kids are supposed to be happy. Coming back was confronting and upsetting but worth it."
Residents would sexually abuse each other due to low supervision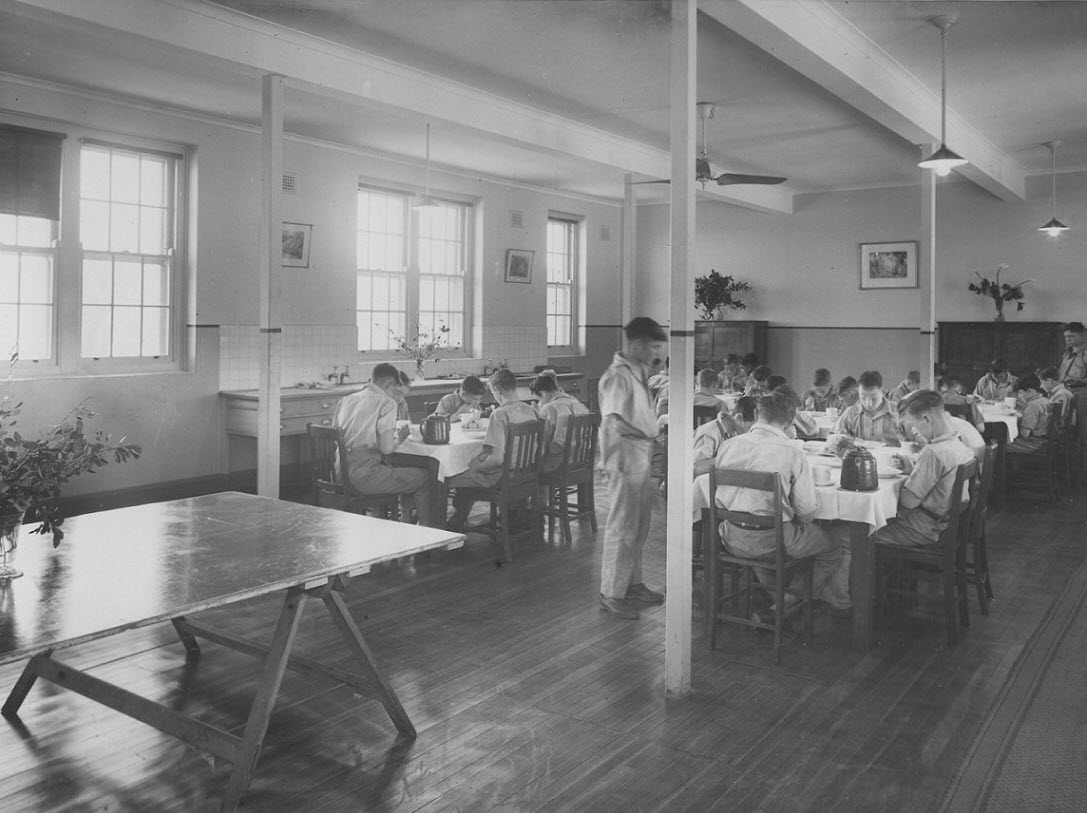 Image: Find & Connect
In a submission to the Senate Inquiry into Children in Institutional Care, a survivor named Wayne Isles described a horrific attack at Berry Training Farm. Wayne was placed in a number of institutions between the ages of four and 16. He spent time in Yasmar Boys Shelter in Ashfield, Toombong Special Central School, Mittagong Training School, Royleston Boys' Home and multiple psychiatric hospitals. He attempted suicide at the age of nine after he and his sister were sexually abused by their stepfather. 
In his submission to the inquiry, he said that he was sexually assaulted by a group of other boys at Berry Training School in 1971. He had been cornered in a hay shed near Broughton Creek.
Wayne told the Inquiry that he didn't believe there was enough supervision of the boys at Berry.
Sadistic housemaster beat the boys, claimed to have a medical degree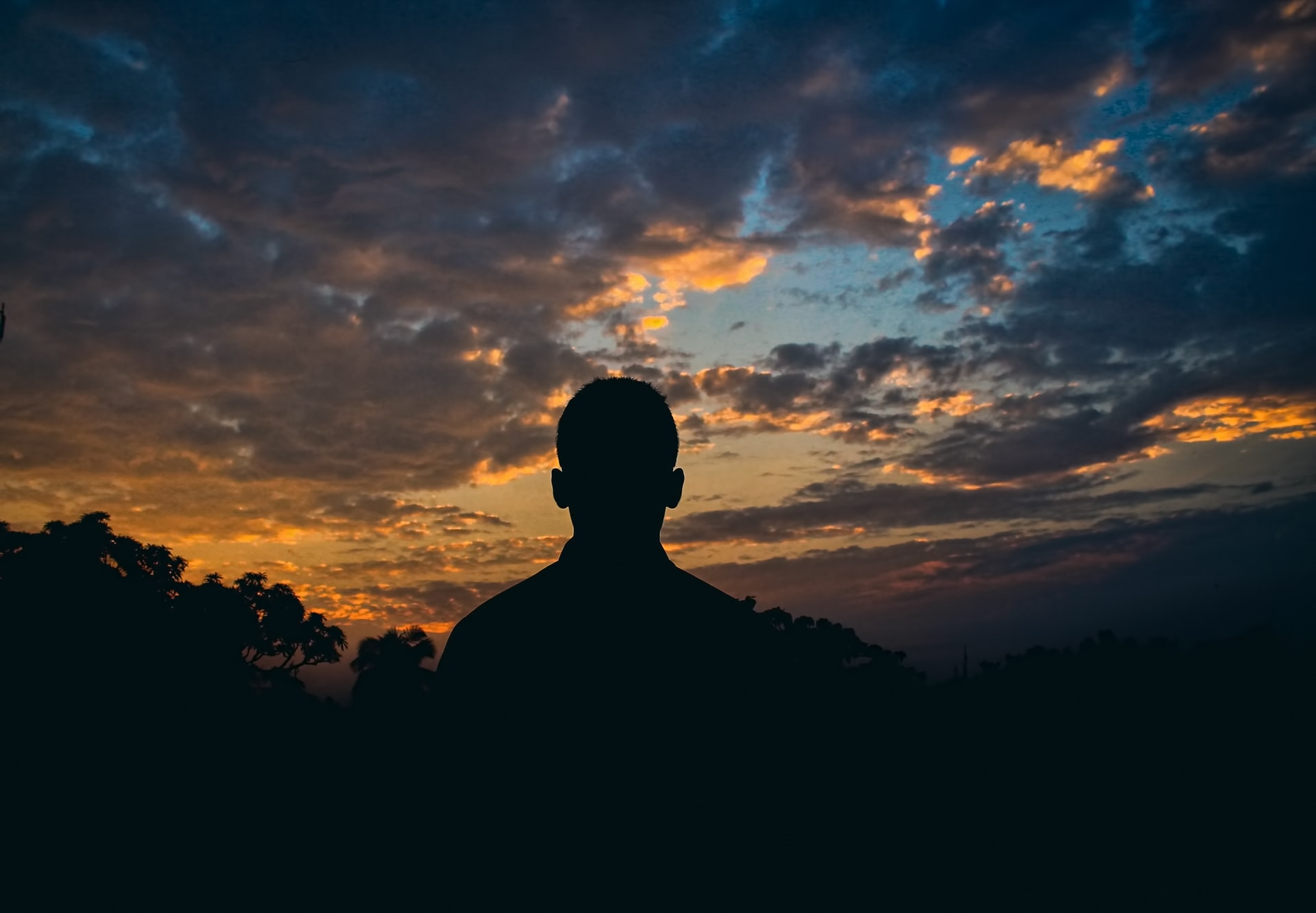 Image: Unsplash
A series of statements from 1965 revealed that one of the housemasters, Lawrence Wilson, had an "immature" way of handling the boys at Berry and was prone to beating them for petty offences. 
In one of the statements, an inmate was found crying on the verandah and complained that Wilson had hit him twice across the head. The boy was in the kitchen washing pots and pans when the chef called out to him. As the boy walked across the kitchen, Wilson allegedly said he was "sick and tired" of the boy "mucking about" and struck him across the head.
Several witnesses corroborated the boy's story but Wilson claimed he had only pushed the boy towards the sink and that he didn't "officially strike him". 
The superintendent also defended Wilson, stating that the boy was a "weak individual prone to bursting into tears at the slightest provocation". He wrote that "there is a possibility that the allegations were made to save face with the other inmates".
As in many state-run institutions, the boys were not believed when they complained about the abuse. Luckily for the boys at Berry, however, Wilson was still severely reprimanded for the abuse and he immediately resigned.
In another statement, the superintendent said he had an "uneasy feeling that Mr Wilson is a little odd". Shortly after arriving at Berry Training Farm, Wilson lied to the superintendent that he was a third-year medical student but had a breakdown during a supposed "brain surgery" and "decided to have a rest from it".
However, Wilson later confessed that he didn't go to any university and simply worked as a nurse at the Parramatta "Mental" Hospital. 
He said he had experienced using "the machines they clamp on the patient's head".
It is uncertain whether Wilson provided any kind of medical care at Berry Training Farm, but it is clear he should not have been allowed to administer medical treatment — and he should never have been allowed near children.
Wilson's file said he was "a fit and proper person" after Berry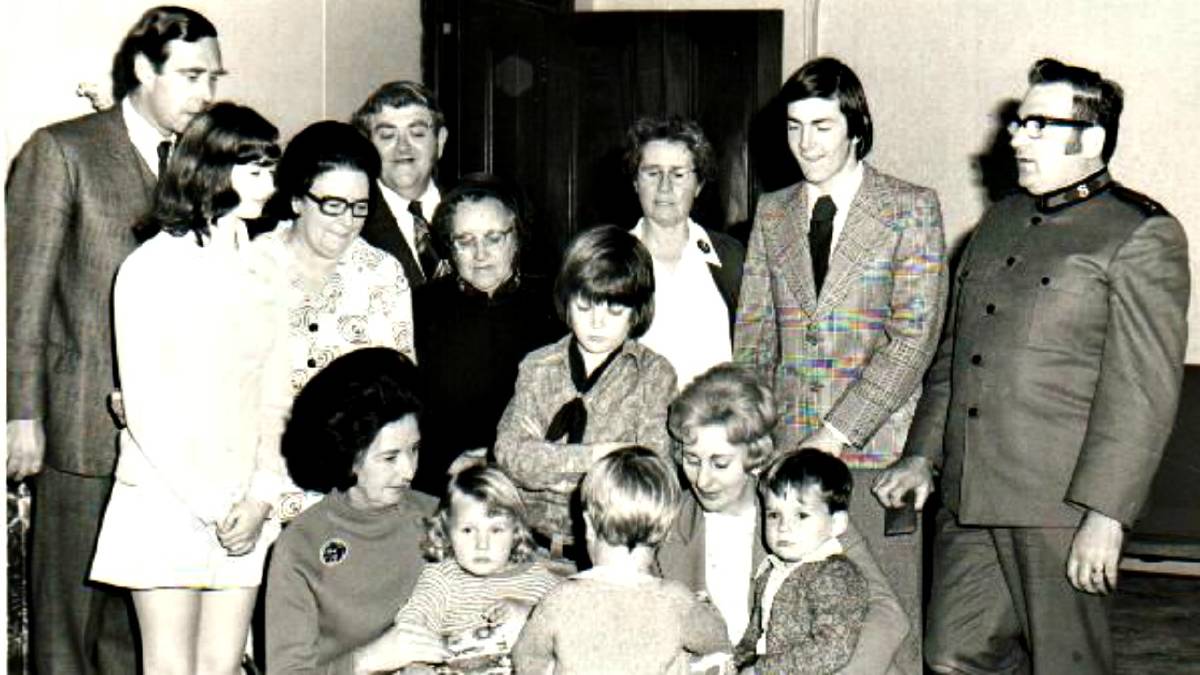 Image: Goulburn Post
After leaving Berry, Wilson applied to work at Gill Memorial Home in 1971 and Bexley Boys' Home in 1973. His application included a report from the Department of Child Welfare that recommended his acceptance at the institutions, claiming he had "years of experience with boys" having worked at Berry Training Farm, Daruk Boys Home, Riverview Boys' Home, Indooroopilly Boys' Home and the Yasmar Shelter. 
What the report didn't mention was Wilson's personnel file that recommended that Wilson should not be employed after violent episodes towards the boys at Berry. Despite this, Wilson was granted licences to work at Gill and Bexley.
During the Royal Commission, it was found that Wilson had sexually abused 17 boys at Riverview, Indooroopilly and Gill in the 1950s and 60s. There were also reports that he used "unnecessary force" with the boys in his care. 
From historical statements and the investigation conducted by the Royal Commission, it is clear that Berry Training Farm — among many other state-run institutions — did not complete proper background checks on their staff members and volunteers. Because of this, violent offenders were allowed access to the boys.  
If you were abused at Berry Training Farm, we urge you to reach out to Kelso Lawyers. We have helped scores of survivors to achieve compensation and an apology from the Department.
Get the justice you deserve with Kelso Lawyers. We want to hear your story. Call (02) 4907 4200 or complete the online form before you accept payment from the National Redress Scheme.